Zen offer a full range of broadband deals including fibre to the premises (FTTP) in some areas across the UK.
While their broadband is not the cheapest, it brings with it a solid customer service record and a commitment to ethical green practices.
Plus, the Fritz!Box router supplied with all their deals of 12 months or more is an exceptional piece of kit with stellar specifications.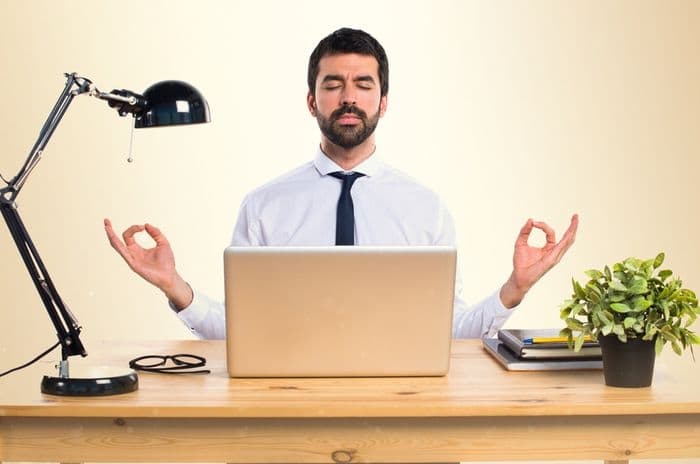 Credit: Luis Molinero/Shutterstock.com
---
Zen Internet: At a glance
What they offer
| | |
| --- | --- |
| Broadband | Copper, fibre, full fibre |
| Download speeds | 10Mb, 35Mb, 66Mb, 100Mb, 300Mb, 500Mb, 900Mb |
| Upload speeds | 1Mb, 6Mb, 17Mb, 18Mb, 47Mb, 70Mb, 100Mb |
| Home phone | Included with some plans, extra on others |
| Router | Fritz!Box 7530 |
| Minimum term | 12 months / 18 months / 24 months |
| Price from | £29.99 |
| What we like | What we don't like |
| --- | --- |
| Most ethical broadband provider | One of the more expensive providers |
| Excellent router | High set-up fees |
| Great customer service record | Varied contract lengths |
| Ultrafast available on multiple networks | |
| Fixed price minimum term contracts | |
Broadband deals
| | Unlimited Fibre 1 | Unlimited Fibre 2 | Full Fibre 100 | Full Fibre 900 |
| --- | --- | --- | --- | --- |
| Download speed | 35Mb average | 66Mb average | 100Mb average | 900Mb average |
| Upload speed | 6Mb average | 17Mb average | 18Mb average | 100Mb average |
| Price | £29.99 | £34.99 | £37.99 | £59.99 |
| Setup price | £19.99 | £19.99 | £19.99 | £19.99 |
| Landline | Included | Included | Extra £7 | Extra £7 |
| Inclusive calls | None | None | 1,000 minutes | 1,000 minutes |
| TV | None | None | None | None |
| Minimum term | 12 months | 12 months | 18 months | 24 months |
Broadband Awards 2022
Zen Internet were a winner in the Choose Broadband Awards 2022.
They took two awards:
Gold for Most Ethical
Bronze for Community Contribution
We recognised Zen's impeccable ethical commitments including their B Corp status and their Carbon Neutral Plus status.
---
Broadband packages
Superfast broadband from Zen Internet is available to around 96% of the UK thanks to the Openreach superfast network.
These packages are straightforwardly named as:
Unlimited Fibre 1
Unlimited Fibre 2
Here's how they look in practice:
| | Package | Broadband | Monthly price | Upfront price | Contract term |
| --- | --- | --- | --- | --- | --- |
| | Unlimited Fibre 1 | 31Mb average | £32 | £15 | 18 months |
| | Unlimited Fibre 2 | 67Mb average | £36 | £15 | 18 months |
There are a few important things to pay attention to:
Contracts have a minimum term of 12 months, after which prices might rise
There are usually set-up costs of £19.99 with these packages
These plans include line rental but no inclusive calls - there's more on adding calls to Zen broadband later in this guide
The speeds on offer (35Mb and 66Mb) are standard for these types of broadband plan and we do some direct price comparisons with other providers below.
Full fibre from Zen
Ultrafast full fibre broadband has been available from Zen Internet since 2017 on the Openreach fibre to the premises (FTTP) network.
Customers on the CityFibre FTTP network have also been able to access full fibre deals in some locations since 2021, and it was confirmed in March 2022 that their services will be available across all existing CityFibre areas by the end of 2022.
Thanks to these multiple partnerships, Zen Internet's ultrafast broadband packages are available to more households than those simply using Openreach's network alone.
Here are the four ultrafast broadband plans on offer from Zen:
| | Package | Broadband | Monthly price | Upfront price | Contract term |
| --- | --- | --- | --- | --- | --- |
| | Full Fibre 100 | 100Mb average | £35 | £15 | 18 months |
| | Full Fibre 300 | 300Mb average | £40 | £15 | 18 months |
| | Full Fibre 500 | 500Mb average | £45 | £15 | 18 months |
| | Full Fibre 900 | 900Mb average | £55 | £15 | 18 months |
Ultrafast plans do not come with a phone line as standard but customers can choose to add a Digital Voice line for £7 extra per month.
As with superfast packages, there's usually a £19.99 set-up fee with these Zen plans, but it's important to look at the contract lengths too.
Customers considering the faster plans will need to commit for 24 months. There are two sides to this:
They will be tied into a contract for longer (meaning they can't shop around for better deals)
They will pay the advertised price for two years with no in-contract price rises
It depends on whether a customer values the convenience of a shorter fixed term contract or if they would prefer to have a set price for longer.
Learn more about the best ultrafast broadband deals or the different UK broadband networks.
Basic broadband
Zen do still offer a basic copper broadband package, but it's noticeably more expensive than their entry-level superfast broadband plan and comes with higher upfront costs too:
| | Package | Broadband | Monthly price | Upfront price | Contract term |
| --- | --- | --- | --- | --- | --- |
| | Unlimited Broadband + Line Only | 10Mb average | £35 | £29.99 | 12 months |
Like other broadband providers, Zen are looking to encourage customers away from copper broadband ahead of the network being retired in a few years.
Yet it remains the case that copper broadband is the only option for a minority of households.
If that's the case for your home, it's best to look at some of the cheaper copper broadband providers around by filtering on our broadband comparison pages.
Lifetime price guarantee
Zen used to offer a lifetime price guarantee which meant that customers would be able to stay on their chosen package at the same price for as long as they wanted.
This guarantee was a popular selling point for Zen, but they removed it for new customers in June 2022.
Existing customers with a Price for Life will continue to get the benefit of that price for as long as they stay on that same package, but new customers can't access it.
Zen do still promise to fix prices for the lifetime of a customer's contract, however, making them one of the few broadband companies to maintain that pledge.
---
How Zen Internet compares to other providers
Zen isn't the cheapest option around on any of their broadband packages, but they don't claim to be a budget broadband provider.
For instance, all their packages come with a Static IP address as standard, something other providers charge extra for. As well as that, their router is more advanced than many we see from budget providers (more information on that below).
With that in mind, here's how Zen compare to some of the cheapest broadband providers on their lower superfast broadband package:
Package
Broadband
Monthly price
Upfront price
Contract term
Unlimited Fibre 1
31Mb average
£32
£15
18 months
Fibre 1
35Mb average
£24
Free
24 months
Unlimited Fibre
66Mb average
£24.99
Free
24 months
Offer: Reduced price + No setup fee + Exclusive offers and discounts for Plusnet customers
Fab Fibre
36Mb average
£24
£10
12 months
Offer: Now TV membership at reduced price for 12 months. Price may change again during the minimum term.
So, Zen's monthly pricing is significantly more expensive than the cheapest broadband deals on the market, plus their set-up fees bump the costs up even more.
If we move up to ultrafast broadband and look at Zen's 100Mb package, we can again see they're costly in comparison:
Package
Broadband
Monthly price
Upfront price
Contract term
Full Fibre 100
100Mb average
£35
£15
18 months
Full Fibre 100
100Mb average
£28
Free
24 months
M125 Fibre Broadband + Weekend chatter
132Mb average
£34
Free
18 months
Offer: No setup fee (was £35)
Full Fibre 145
145Mb average
£26.99
Free
24 months
Offer: Save over £13/mth + No setup fee + Exclusive offers and discounts for Plusnet customers

(Ends 13/12/2023)
Costs for different packages will vary, so it's worth checking out our broadband comparison page to see what the latest deals are.
Price isn't everything, though, and we've already pointed out that Zen have an ethical stance that is almost unparalleled in the UK broadband market.
For those who can afford to, looking beyond the price tag may make Zen Internet a worthy investment.
---
How fast is Zen Internet?
Zen Internet advertise broadband speeds ranging from 10Mb all the way up to 900Mb (in full fibre areas).
Under advertising rules, the headline speeds must be available to at least 50% of customers at peak times.
Yet since their Unlimited Broadband, Unlimited Fibre 1 and Unlimited Fibre 2 packages use full copper or fibre to the cabinet (FTTC) connections, the speeds are not as reliably fast as their full fibre deals - more on reliability below.
If we look more closely at Zen's Full Fibre plans, we see they provide a minimum guaranteed download speed to indicate the lowest speeds customers might be expected to tolerate:
| Package | Advertised download speed | Minimum guaranteed download speed |
| --- | --- | --- |
| Full Fibre 100 | 100Mb | 50Mb |
| Full Fibre 300 | 300Mb | 150Mb |
| Full Fibre 500 | 500Mb | 250Mb |
| Full Fibre 900 | 900Mb | 450Mb |
If speeds fall below this level for a sustained period, customers can request to have the line checked and the speeds will hopefully be boosted up to their expected level.
If this doesn't happen within 30 days, customers have the right to leave.
There are caveats to all this as we explain in our guide to paying less for slow broadband speeds, but Zen are a signatory to the Voluntary Code of Practice on Better Broadband Speeds, so expect them to abide by the commitment.
Upload speeds
Upload speeds are important for customers who do lots of online gaming or make plenty of video calls.
Zen's upload speeds are broadly in line with their competitors', and they don't offer symmetrical upload speeds (the same speed down and up) on any of their packages:
| Package | Average download speed | Average upload speed |
| --- | --- | --- |
| Unlimited Broadband | 10Mb | 1Mb |
| Unlimited Fibre 1 | 35Mb | 6Mb |
| Unlimited Fibre 2 | 66Mb | 17Mb |
| Full Fibre 100 | 100Mb | 18Mb |
| Full Fibre 300 | 300Mb | 47Mb |
| Full Fibre 500 | 500Mb | 70Mb |
| Full Fibre 900 | 900Mb | 100Mb |
For most households, these upload speeds are going to be more than adequate, although customers able to take Vodafone FTTP via CityFibre may be interested in the symmetrical speeds available on those connections.
Reliability
The main factor affecting broadband reliability is the type of technology used to deliver the internet into our homes.
As we've explored above, Zen use the Openreach copper/FTTC networks for their slower packages and the FTTP networks operated by Openreach and CityFibre.
FTTP technology is more reliable because the fibre cable goes straight into the home rather than stopping at the cabinet. This means the speed is maintained throughout the connection and the line doesn't suffer with as much latency and jitter.
On this basis, then, customers looking for the most reliable broadband Zen have to offer should opt for the Full Fibre plans if they are available in their area.
---
Broadband router
Zen Internet provide the Fritz!Box 7530 wireless router to all customers taking contracts of more than 12 months. Existing customers looking for an upgrade can get a discount on this pricey piece of kit.
The router offers:
Guest access without having to share access to a private network
Parental controls
Telephony with a compatible VoIP service
Intuitive user interface
Media server function to make music, photos and video available across the home network
Free security upgrades including auto-update function
Ability to access router securely while away from home
It's also a fairly compact and stylish router, arguably more attractive than the black monoliths we're used to from other ISPs.
The specs for the router include:
VDSL or ADSL compatibility
4 x gigabit Ethernet; WAN via LAN 1 port
Dual wireless LAN
Wireless AC with up to 866Mbps (5GHz)
Wireless N with up to 400Mbps (2.4GHz)
1 x fast USB port for printers and storage media
1 a/b port for analogue telephones, answering machines or fax machines on an IP-based line
DECT base station for up to six handsets
IP-based telephony
It's also said to be future proof and, given the ports and features, that's easy to believe.
---
Zen EveryRoom
For an extra £10 per month (plus £15 P&P), Zen Internet customers can add EveryRoom to their broadband contract with a 12-month minimum term.
EveryRoom aims to get rid of Wi-Fi blackspots in the home, ensuring every room in the home can get the strongest possible broadband signal.
According to Zen, EveryRoom will:
Rid the home of not-spots where the Wi-Fi signal won't reach
Guarantee coverage with either a single repeater or, if that doesn't work, a second one will be provided
Adapt to the home by switching between router and repeaters as necessary
Provide reliable Wi-Fi around the home
Provide a strong, stable connection everywhere in the home
They also say it's easy to set up, and customers can download the Fritz WLAN app to check the connectivity of EveryRoom equipment and tweak the positioning of it for best results.
There are caveats to the guarantee, including a limit of 170 square meters on the size of a home they guarantee and the exclusion of external buildings like garages and sheds.
Zen isn't the only provider offering this type of broadband booster system, and theirs is broadly in line with their rivals on price.
---
Adding calls
Zen Internet's superfast broadband packages come with line rental and pay as you go calls as standard, but there are a variety of bundles for calls to mobiles and international calls.
Before we look at those bundles, these are the pay as you go prices:
UK local and national calls - 20p per minute
UK mobile (most mobiles) - 20p per minute
084, 087, 09, 118 - 11p per minute + service charge
Standard call setup fee - 20p per call
So, a five-minute phone call to an EE mobile, for example, would cost £1.20.
Just a few of those calls per month will soon add up, so customers may want to consider one of their saver bundles instead:
| Bundle | Features | Monthly price |
| --- | --- | --- |
| Line Rental Plus | Unlimited anytime minutes to 01, 02 and 03 numbers | £6.51 |
| Mobile 250 | 250 monthly minutes to most UK mobiles | £6 |
| Mobile 500 | 500 monthly minutes to most UK mobiles | £10.80 |
| Mobile 2000 | 2000 monthly minutes to most UK mobiles | £18 |
It's important to note that calls to mobiles with smaller providers may not be included in these bundles, and these will be charged at different rates, sometimes much higher than the 20p per minute out of contract pricing to the major UK mobile networks.
For customers looking to make international calls, these are the available bundles:
| Bundle | Features | Monthly price |
| --- | --- | --- |
| International 250 | 250 monthly minutes to more than 45 international destinations | £7.20 |
| International 500 | 500 monthly minutes to more than 45 international destinations | £10.80 |
| International 2000 | 2000 monthly minutes to more than 45 international destinations | £28.80 |
These are the destinations included in Zen's international call bundles:
| | | | | |
| --- | --- | --- | --- | --- |
| Andorra | Austria | Belgium | Canary Islands | Croatia |
| Cyprus | Czech Republic | Denmark | France | Germany |
| Greece | Hungary | Iceland | Ireland | Israel |
| Italy | Luxembourg | Madeira | Malta | Netherlands |
| Norway | Poland | Portugal | Romania | Russia |
| Slovakia | Slovenia | Spain | Sweden | Switzerland |
| Turkey | Argentina | Australia | Brazil | Canada |
| China | United States | Hong Kong | Japan | South Korea |
| Malaysia | Mexico | New Zealand | Singapore | South Africa |
Extra call features
Like all home phone providers, Zen offer a range of extra call features. The following are free:
Last number called
Number withheld
Ex directory
Call identity
These are the prices of other features:
| Feature | Cost |
| --- | --- |
| Ring back | 18p per call |
| Three way calling | 18p per call |
| Reminder call | 18p per call |
| Call waiting & diversion | £2.40 per month |
| Call screening | £1.80 per month |
| Call barring | 60p per month |
| 1571 answerphone | £1.80 per month |
Digital Voice
The above call plans and rates are available with Zen's 10Mb, 35Mb and 66Mb broadband plans, but there is no phone included as standard with their Full Fibre plans.
Customers will instead need to opt-in and pay £7 per month for Digital Voice.
This service includes:
1,000 monthly minutes to UK landlines or mobiles
Standard rates (as above) for out of contract pricing
Inclusive call features as standard
Overall, Digital Voice and its inclusive minutes plan will be a great option for most households in need of a landline.
Plus, since it's optional, customers who don't need a home phone can simply take broadband only.
---
Customer service
Although Zen Internet aren't big enough to be included in Ofcom's customer service data, we do have plenty of evidence to suggest they are popular with their customers.
For a start, they keep winning awards for their customer service and their overall performance as a broadband company. They have won awards including:
PC Pro Best Broadband ISP for 18 consecutive years
Customer Service of the Year 2016 - Internet Provider
Which? Telecoms Service Provider 2016
Which? Recommended Broadband Provider 2022
UK Customer Experience Awards 2015 - Silver Winner
This is a formidable list of awards, made all the more impressive by the fact they're winning awards for being trusted and the most recommended provider.
As well as their awards, Zen also have a good customer service record on crowdsourced review website Trustpilot.
From over 6,300 reviews, they have a TrustScore of 4.3 out of 5, with 74% of reviewers saying they're Excellent and 11% saying they're Great.
On the flip side, 8% call them Bad, but this is low in comparison to the likes of Plusnet and TalkTalk who have Bad scores of 82% and 44% respectively.
Zen are committed to dealing with customers individual from their UK customer support centres, promising no scripts and just friendly experts.
It's also worth noting Zen are a signatory to the Voluntary Code of Practice which promises automatic compensation if something goes wrong and they don't fix it quickly.
Find out more about broadband customer service.
---
Environmental credentials
While not strictly related to their broadband provision, customers looking for an ethical company may be interested in Zen's focus on sustainability.
They achieved Carbon Neutral Plus status in February 2020, demonstrating their commitment to reducing carbon emissions and supporting environmental projects in India and Africa.
In addition, they have:
Become a certified B Corp organisation meaning they are legally required to consider the impact their decisions have on the wider world
Established an Environmental Steering Group to help run the company in the most ecologically and environmentally friendly way
Committed to remaining carbon negative forever
Made significant reductions in their use and production of single-use plastics
Set a target of reducing their own emissions by 50% by 2028
These environmentally friendly initiatives may not be the primary reason a customer chooses Zen, but they make a nice extra incentive.
---
Verdict: Is Zen Internet any good?
Zen Internet might not be the cheapest broadband provider around, but they have certainly built an excellent reputation over their 27 years in the UK broadband market.
As of January 2022, they had around 175,000 customers, so they're a small fish in comparison to some of the giants, yet they have a clear commitment to excellence and customer service that shows itself through their wardrobe of awards.
We like Zen because:
They have an ethical stance to broadband that permeates everything they do
Their packages come with an excellent router
They're backed by award-winning customer service
They offer ultrafast services via both Openreach and CityFibre
They keep prices fixed for the length of a customer's minimum contract term
On the other hand, the pricing of Zen's services may be off-putting to some customers. If price is the bottom line, Zen is probably not the right provider for you.
However, for customers looking for an ethical broadband provider focused on offering award-winning customer service, Zen Internet remains an excellent option.
Read more about the UK's fastest broadband providers or discover our top picks for fibre broadband.