Zen broadband review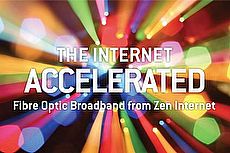 WE wonder whether Zen have a trophy room big enough for all their awards.
Consistently scoring best place positions in poll after poll, there's no doubt that Zen are one of the UK's most reliable and well-liked broadband providers.
Is it worth getting Zen's broadband deals for their customer service reputation alone? We investigate.
Customer service stars
Zen Internet come top of the pile, or close to it, in Which? magazine's broadband satisfaction survey every time they run it.
Like other customer service stars, such as the now business-only ISP Eclipse, that's partly because they simply extend the level of care their business customers enjoy to those with residential connections.
Mostly, though, Zen just make great service their raison d'etre: "Our mission is 'to provide the best ISP service in the UK'," said a Zen spokesperson when they won one of their many Which? awards.
"There will always be cheaper services, but we genuinely aim to be the best and believe that our services provide real value to our customers."
Ah, there's the rub: Zen's great customer service comes at a price. So are they worth it?
Zen fibre and standard broadband deals
Let's start by taking a look at the products Zen offer.
Standard: 20GB and unlimited
Zen have two ADSL2+ broadband deals - known to most of us as standard broadband - delivered through BT's copper wire network and advertised as up to 17Mb speeds.
We've shown them here with Zen's line rental, which is cheaper than BT's - but comes with no inclusive calls.
Package
Broadband
Contract term
Upfront price
Monthly price
Unlimited Broadband + Line Only (No contract)
Up to 17Mb
Unlimited
1 month
Free
£32.99
Unlimited Broadband + Line Only
Up to 17Mb
Unlimited
12 months
Free
£28
for 12 mths,
then £32.99
Part of the reason Zen have charged higher prices than their rivals in the past is that they're one of only a handful of providers who don't insist on locking customers in.
However, while a one-month contract used to be standard on both the capped and unlimited standard broadband deals, those after an unlimited connection now have to commit for at least 12 months.
Fibre: 50GB and unlimited
If standard broadband isn't fast enough, Zen offer three fibre deals. Their 38Mb fibre comes both capped and unlimited, while their up to 76Mb fibre is totally unlimited.
The cap on the 38Mb deal is set at a quite generous 50GB per month, and might be worth considering for those who want Zen's customer service but don't want to pay too much for the privilege.
Package
Broadband
Contract term
Upfront price
Monthly price
Unlimited Fibre 2 + Line Only
Up to 76Mb
Unlimited
12 months
£55
£43.99
for 12 mths,
then £46.99
Unlimited Broadband
Up to 17Mb
Unlimited
12 months
Free
£36.99
for 12 mths,
then £41.98
Unlimited Fibre 2
Up to 76Mb
Unlimited
12 months
£55
£46.99
Like most of the fibre broadband sold in the UK, Zen fibre is delivered over BT Openreach's fibre network. That's not to say the service we'll get is the same from ISP to ISP - there's more on the differences between them here.
Another unusual feature that marks out Zen Internet is that everyone, whether on ADSL or fibre broadband, gets a static IP address free of charge as standard.
More on prices
As we mentioned above, price could be seen as Zen Internet's weak point. That's based on their higher monthly broadband fees - which until last autumn were the only costs most of us tended to look at.
ISPs are now obliged to make any upfront costs much clearer, and to include line rental in the advertised price for their broadband when applicable.
Line rental: Unusually these days, Zen don't insist on making their broadband customers sign up to their landline and phone service, even if they've signed up to a fibre deal.
Those who do take Zen's landline will find they're billed £16.99 a month for line rental - but they'll also be charged £5.40 a month less for their broadband. The landline is charged on a line only basis - no calls included. There's more on phone costs further down the page.
Set up fees: Customers taking standard broadband and moving from another broadband provider get free set up, but those starting from scratch - say because they're moving into a new house - will face a one-off charge of £48.
Anyone thinking about getting one of Zen's fibre deals should expect to pay £30 for setup, whether they're switching from another provider or getting broadband for the first time.
Router fees: Zen include a free router for their fibre and unlimited ADSL customers, but those taking the capped ADSL package will need to buy one. Zen offer customers a choice of three, ranging in price from £95 to £150, before postage and packing of £6.95 - or we can provide our own.
Usage limits
As more providers move towards unlimited data deals, Zen remain steadfast in offering a couple of capped packages - and considering the higher cost of Zen's deals, opting for one with a data limit can cut costs considerably.
It's worth noting that the limits only apply to downloaded data, so we can upload to our heart's content.
Standard broadband customers should find that the 20GB limit gives them more than enough data for basic browsing, email and the occasional BBC iPlayer programme - say one or two hours a week.
The 50GB offered with Zen's 38Mb fibre seems fairly generous - but bear in mind that households with faster connections tend to use more data, as they can do much more in the same amount of time.
Browsing, email and even a fair amount of BBC iPlayer and radio streaming won't be a problem - but note that the dedicated streaming services tend to offer higher quality video that can use up to 1GB per hour, which will rapidly go through a limited download allowance.
Anyone who meets or exceeds their data cap will be directed to a page on Zen's site when they next log on, where they'll be prompted to buy more data, in an amount ranging from 1GB for £1.49 to 50GB for £74.50.
Any extra data that isn't used during the rest of the billing month in question will be kept by for future use.
Check our article on download limits for more details on how much data different users are likely to need.
Zen home phone
All Zen broadband packages require customers to have a landline connection - but as mentioned above, that landline doesn't have to come from Zen.
As mentioned above, customers taking standard broadband without Zen's home phone line will be charged £5.40 a month more than those who have Zen line rental; the same applies to fibre customers who want to use another provider for their landline:
Broadband (up to 17Mb, 20GB usage): £15.40/mth
Unlimited Broadband (up to 17Mb): £21.40/mth
Fibre 1 (up to 38Mb, 50GB usage): £24.90/mth
Unlimited Fibre 1 (up to 38Mb): £32.40/mth
Unlimited Fibre 2 (up to 76Mb): £35.40/mth
Line rental
We've already mentioned that Zen Internet's line rental doesn't come with any inclusive calls - but at £16.99 a month it's looking cheaper and cheaper compared to the prices charged by the Big Four.
Back in the day, some other small providers used to offer line rental without any phone calls at a reduced price - for example, it was possible to get a landline for £7.50 from the likes of Be and O2 when BT and Virgin were charging £11.99.
Even as recently as August 2014, Primus (as they were still called then) offered cheap line rental for those who just needed a landline for emergencies or broadband from another provider.
But Zen, who are more concerned with providing a high quality service than a bargain deal, have never really gone in for offering their line rental at a discount - and while we may once have taken issue with that, the price now seems more than reasonable.
Anytime calls option
That said, there is another option for people who do actually use their home phones.
For £6.51 more per month, customers can switch to what Zen Internet call Line Rental Plus: the £23.50 per month bill includes unlimited calls to UK landlines, and a £10 a month cap on calls to 0845 numbers.
Zen and the art of broadband
Overall, Zen's record on customer service and reliability speaks for itself.
Furthermore, they've kept providing that kind of quality at prices that may once have seemed high but now look quite competitive - but those looking for a basic service might find that they'd be just as happy, and have more in the bank, elsewhere.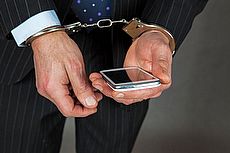 23 November 2017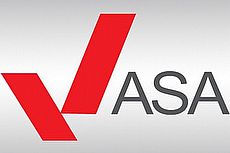 23 November 2017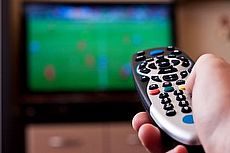 15 November 2017
Follow us or subscribe for FREE updates and special offers