People looking to switch broadband will find the process easier than ever, with the new provider usually handling the entire process for you.
However, customers switching between different networks, for example Virgin Media to BT, or TalkTalk to Hyperoptic, will have the extra step of informing their existing provider.
While Ofcom are planning to bring in an industry-wide broadband switching system by April 2023, it now looks set to be delayed until late 2023 or even 2024.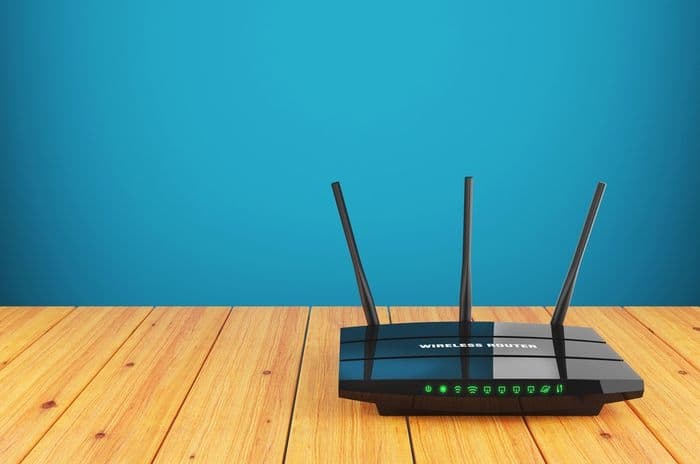 ---
How to switch broadband
Switching between broadband deals is a simple and straightforward process with many switches being handled by the new provider.
There are three simple steps to switching broadband:
Check your contract: make sure you're outside of any minimum terms or you could be subject to early termination fees
Find a new broadband deal: compare broadband deals and pick one that's right for you and available in your area
Sign up to the broadband deal: click through on our 'Get Deal' buttons to enter your details in the provider's online checkout to order the new plan
Most broadband switches won't require much more work than this, other than perhaps returning the old provider's router.
However, customers switching from or to a new network, including Virgin Media, Hyperoptic, Community Fibre, will also need to contact their old provider to cancel their plan.
---
Broadband switching offers
Because customers can't switch broadband deals whilst they're within a minimum term contract, this has led some providers to offer switching incentives for people wanting to ditch their existing provider while they're still under contract.
Here are details of available broadband switching offers at the time of writing:
| | Switching offer |
| --- | --- |
| Sky | Up to £100 credit to cover the costs of leaving early, or up to £200 if switching broadband and TV services |
| EE | £50 credit to cover early termination charges |
| Hyperoptic | Up to 9 months free broadband to trial their services alongside an existing minimum term |
Of course, many other broadband providers offer promotional deals for new and switching customers, our guide to the best broadband offers for 2023 will reveal more.
---
Provider-led broadband switching
Thanks to new rules by industry regulator Ofcom, broadband switching is now much easier because it's become a provider-led process.
A provider-led process basically means the provider handles the switch for you, including informing your existing supplier and cancelling your services with them.
While Ofcom plan to extend the provider-led switching process to all networks in 2023 as part of a new One Touch Switch (OTS) system, it's currently limited to switching between providers on the Openreach network. That means providers who provide broadband over the existing copper telephone network, or using Openreach full fibre.
Broadband switching is easy and straightforward when moving between the following providers:
BT
Plusnet
EE
TalkTalk
Sky
NOW Broadband
iTalk Telecom
Shell Energy Broadband
Zen Internet
Direct Save Telecom
Vodafone
While in most cases TalkTalk, Direct Save Telecom and Vodafone will be using the provider-led switching process, these providers also sell broadband on independent networks, including CityFibre and the Open Fibre Networks (ONFL), which don't currently benefit from Ofcom's provider-led switching rules.
However, for customers switching between Openreach providers (as listed above), it's a simple three-step process with the new broadband provider handling the switch for you.
1. Check your contract status
The first thing to do is check the contract we have with our existing broadband provider.
Most broadband packages have minimum terms of 18 to 24 months, and they can't be cancelled early without paying early termination charges.
However, since February 2020, broadband companies must notify customers when their contract is coming to an end, so customers will usually receive a notification when they're within 40 days of their contract ending.
End of contract notifications include:
The date the contract ends
How much has been paid for the services to date
What the price will be when the contract ends
Details for giving notice to cancel
Details of the best prices offered by the current provider, including those for new customers
For most people, receiving an end of contract notification will prompt them to start comparing broadband deals ahead of switching, but what happens if you want to switch early?
Early termination fees
It's not possible for customers to end a broadband contract early without also paying early termination fees, that is, unless there is an unresolved problem.
Where there is a problem with the service, customers will have to go through a complaints procedure and the reasoning to leave early needs to be watertight, including giving the provider enough time to fix any issues.
Most people then will have to pay early termination charges if they want to leave their contract early. Charges can cover services including:
Broadband
Line rental
Home phone call plans
TV services
Extras likes boosts and add-ons
Bundled TV and broadband contracts will often be prohibitively expensive to exit early, especially if customers are also looking to take broadband from a new provider.
However, while cancellation fees are still expensive, they're cheaper than they used to be as Ofcom stepped in to improve regulation of how much a provider could charge in 2010, which cut early termination fees by up to 85%.
Read more about how much it costs to leave a broadband contract early.
2. Compare broadband deals
The most important step when switching broadband deals is to ensure you compare the best broadband deals available in your area.
Prices and special offers are constantly changing, along with full fibre expansions, so the deals available today will be very different from a year ago, or even a month ago.
Here are some of the best broadband offers available today:
Package
Broadband
Monthly price
Upfront price
Contract term
150Mb Fibre Broadband
150Mb average
£17.99
Free
24 months
Offer: Installed in 48 hours + Free setup
Full Fibre 145
145Mb average
£26.99
Free
24 months
Offer: Save over £13/mth + No setup fee + Exclusive offers and discounts for Plusnet customers

(Ends 13/12/2023)

Full Fibre 500
525Mb average
£43.99
Free
12 months
Offer: Money off for 12 months
Gig1 Fibre Broadband
1.13Gb average
£45
Free
18 months
Offer: No setup fee (was £35)
However, preferences vary and customers may want to read our guides to the fastest broadband in their area, or the cheapest broadband deals in the UK.
When comparing broadband deals its worth considering:
Overall monthly costs
Upfront costs
Minimum contract term
Broadband download (and upload) speeds
Extra services like TV, home phone, or whole home WiFi guarantees
Customer services history
When looking at advertised broadband speeds, it's worth knowing headline speeds have to be received by at least 50% of a provider's customer base during peak hours, and additional regulation means people should receive a personalised speed estimate when signing up to a new broadband deal.
So far, nine broadband providers have signed up to Ofcom's Broadband Speeds Code of Practice, including BT, EE, NOW Broadband, Plusnet, Sky, TalkTalk, Utility Warehouse, Virgin Media and Zen Internet.
Sign up to a new broadband deal
Once you've found a broadband deal to switch to, the next step is simply to sign up. Clicking the 'Get Deal' buttons on Choose will take you to the provider's online checkout cart where you can enter your details and sign up online.
Switching between providers on the Openreach network is now entirely provider-led, which means the new provider will handle everything from informing your existing provider to ensuring the switch is completed without any hitches.
This switching process is roughly outlined below:
Sign up via our chosen provider's website
The new provider contacts our old provider to say we're switching
Both our existing and new providers will write to us to confirm the switch - at this point our existing provider will tell us about any early termination charges and we'll get confirmation of when our transfer is expected to take place
Unless we act to stop the switch, it will go ahead as planned
We'll receive a router from our new provider and we may be asked to return our old equipment to our old provider
The broadband switch will take place on the specified date
To protect against things going wrong during broadband switches, Ofcom have put some procedures in place.
Their Fairness for Customers commitments published in June 2019 include a pledge to:
Ensure signing up, changing and leaving services is a quick and smooth process without additional and unwanted difficulties
This is something of a generic commitment, but it does add a layer of protection to customers and highlights that the switching process should be straightforward.
Several broadband providers have also signed up to the Automatic Compensation Scheme which covers delays with the start of a new service.
So, if a service is supposed to begin on a particular date but is delayed, customers will receive £5.25 for each calendar day of the delay including the missed start date.
The companies signed up to the scheme are:
BT
EE
Hyperoptic
Plusnet
Sky
NOW Broadband
TalkTalk
Utility Warehouse
Virgin Media
Vodafone (Openreach customers only)
Zen Internet
Any compensation should be paid no later than 30 calendar days after the delayed start of a new service is resolved or within 30 days of the service being cancelled if a customer decides to walk away.
Missed engineer appointments to install a new service are also compensated at £26.24 per missed appointment.
The compensation scheme is a backstop to encourage broadband providers to manage switches and other services efficiently. The sums at stake might be comparatively small, but they can soon add up for broadband companies, so it's in their interests to keep things running smoothly.
Ofcom say providers paid over £20m in automatic compensation for delayed transfers, repairs and missed appointments between July and December 2019 alone.
---
Switching broadband networks
Ofcom announced simple switching between broadband networks back in 2021, with a view that providers would adopt the new One Touch Switch system by April 2023.
However, as things stand, it looks unlikely providers and the broadband industry will have the new switching system in place before 2024.
For now, then, customers switching broadband deals between different networks, e.g. Virgin Media to BT, or Plusnet to Hyperoptic, will have an extra step in their switching process.
Customers will need to contact their existing broadband provider and tell them they're switching to a new provider. While this may seem cumbersome, the Fairness for Customers commitments mentioned above does apply here, so providers have a responsibility to ensure changing and leaving their services is hassle free.
Switching between broadband networks includes providers such as:
Virgin Media
Hyperoptic
Community Fibre
Gigaclear
YouFibre
CityFibre (sold by TalkTalk and Vodafone)
Open Fibre Networks (sold by Direct Save Telecom)
---
Switching broadband when moving home
Switching broadband provider when moving home is subject to the principles we've already discussed - including early termination fees if a customer leaves before the end of their minimum term.
In February 2022, however, Virgin Media announced they would be waiving early leaving charges for customers moving home to an area outside of their network footprint. The changes they said, could save customers up to £240 on a house move.
Customers who move house with BT should be able to move for free, although if the new property needs a new phone line installed this could cost up to £70 unless a customer is willing to recontract their broadband deal, in which case, the connection fee is waived.
However, for other providers, particularly smaller ones with restricted availability, moving house during a minimum term will be subject to early leaving fees, as the contract is tied to the customer rather than the house itself.
Taking broadband with you
For customers who can take their broadband contract with them, the house move process is usually free, although some providers have extra charges to be aware of.
Here are the home moving policies of the major broadband providers:
| | Notice period | Home move charge |
| --- | --- | --- |
| BT | At least two weeks | Free unless a new line is needed, although this can be waived for re-contracting broadband |
| Plusnet | At least four weeks | Free if re-contracting, otherwise £65 |
| Sky | At least two weeks | Activation fees for TV and broadband, plus any applicable engineer visit cost |
| NOW Broadband | At least two weeks | Pricing details not provided |
| TalkTalk | At least two weeks | £60 |
| Virgin Media | At least one month | £20 |
| Vodafone | At least one month | Pricing details not provided |
Charges and terms vary from provider to provider, so it's worth checking any home move charges with your provider directly to understand exactly how much it's going to cost.
Even with BT's free service, there may be extra costs involved if we need a reconnection to BT at our new address or need a new phone line installed.
Some providers will take the opportunity to tie customers into fresh minimum term contracts, so keep an eye out for those clauses and work out whether it's appropriate for your situation.
Avoiding downtime is usually the aim when moving home and switching broadband provider, but this isn't always possible - so refer to the Automatic Compensation Scheme above for delayed service start dates and slow repairs.
---
After switching broadband
After a broadband switch has taken place, there might be a few things we need to do to tie up loose ends.
We may need to:
Return equipment to our old provider
Pay outstanding fees to our old provider
Contact our old provider to reclaim credit on our account
It's more common these days for providers to ask for their equipment back. With companies pledging to do their bit for the environment and prevent tech waste, providers take the routers back and recycle or dispose of them more carefully than customers might.
Providers will often charge customers if they don't return the kit within a set period of time and may provide free envelopes to allow customers to do so.
Pay close attention to the letter a provider sends when confirming you're switching away from them as this will contain important information about what you need to do.
---
Summary: switching broadband is simple
Many customers switching from one broadband provider to another will find the process straightforward, and there are safeguards in place to protect customers when things go wrong.
Even so, as switching between networks becomes more common, customers will still need to contact their provider directly to arrange the switch - at least until new rules come into force later in 2023 or even early 2024.
It isn't always free to switch either, although end of contract notifications do give us some clarity on when our contracts are coming to an end, allowing us to find better deals elsewhere.
Anyone frustrated by the limitations of switching providers when locked into a contract might want to consider home broadband without a contract.
For those in uncertain accommodation or on short-term leases, these options (while more expensive month-by-month) could save money on exit fees in the medium term.