Ofcom hail 'smoother switching' for broadband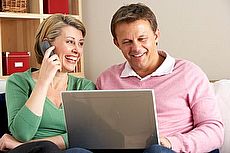 PEOPLE looking to change their broadband provider should be finding the process a little simpler after new rules for switching were brought in this past weekend.
As of this Saturday just gone, customers switching between ISPs using the Openreach network - that is, almost everyone but Virgin Media - just need to contact their would-be ISP, who will then take responsibility for the moving process.
Ofcom say the change means an end to the requirement for customers to call their existing ISP to request a Migration Authority Code (MAC) key.
They say that for many people, this is "confusing and time consuming" enough that it puts them off switching all together.
But as the new rules only apply to ISPs using the Openreach and KCOM networks, those wishing to switch to a cable or satellite broadband provider may still have to jump through a few more hoops.
Cease and desist
Previously there were three methods of switching a broadband or landline service:
Cease and re-provide: the customer contacts their existing provider and asks to end the service completely, before their new provider sets up their new services.
Losing provider led: the customer contacts their existing provider to request a MAC key, which they give to their new provider.
Gaining provider led: also known as "notice of transfer". The customer chooses a new ISP and gets in touch with them to place the order; the ISP does all the work from there.
The majority of broadband and landline switches were already being handled this final way: an Ofcom study from 2010 showed that three quarters of the almost three million provider switches carried out each year were led by the gaining provider.
Those made with the losing provider taking the lead accounted for just 7% of switches, while cease and re-provide switches made up the remaining 18% of service transfers.
But in 2011, Ofcom found that the type of transfer being used to move people from one provider to another was often the wrong one - which could have cost customers more than necessary.
For example, most ISPs charge extra for cessation of a line, while issuing a MAC key or simply taking notice of a transfer request from a new provider is free of charge.
Yet 42% of those using the cease and re-provide method of moving provider should have been able to contact their new provider and use the notice of transfer system; others completely cancelled their service when they should have been able to switch using a MAC key.
Copper to copper
In fact, there are very few occasions when the cease and re-provide method of switching is necessary.
The main one is when someone decides to switch to a cable provider like Virgin Media, or another non-Openreach provider such as one of the satellite broadband ISPs.
Even in the latter case, it's unlikely that a full cessation of service is required - after all, satellite ISPs are among the few who don't insist on customers also taking a landline with them.
But those moving to Virgin will be moving off the copper wire network all together, making the cease and re-provide option a real necessity.
Everyone else should be able to benefit from the much simpler - and quicker - gaining provider led system that's now standard.
Because there's no need to inform the existing supplier first, cancelling the service is effectively done for the customer by the new provider. It's estimated that switching could take as little as 10 working days - or 14 days in total.
The Short Goodbye
During that time, both the new provider and the existing provider will get in touch to confirm the details of the switch.
The farewell letter from the soon-to-be old ISP must include details of which services are being moved, and any that are remaining with them, as well as any termination fees that apply.
This last one's important - anyone switching within their minimum contract period could be in for a hefty bill, as we explain in more detail here.
But the ISP is no longer allowed to use the farewell letter to try to entice a customer to stay: once someone's made the decision to leave, that provider isn't allowed to offer any discounts or special deals to try to keep them to stay.
That doesn't mean an end to haggling, however.
Ofcom told us they've got no problem with people coming to the end of their contracts calling their existing providers to see if they can drive a bargain with them - it's only those who have actually started the transfer process that mustn't be swayed.
That said, there is a 14-day cooling off period from the date the new contract is signed - so people who sign up but then think better of it, or find a better deal, can back out without being charged.
This is one of the few times people may still need to get in touch with the provider they were planning to leave.
If they've decided to cancel the switch all together, they'll need to confirm that with their existing provider in order not to lose their service.
Anyone with TV services from their ISP will also need to contact both suppliers - the new provider is only obliged to do all the work when it comes to the phone and broadband switch.
It's also worth getting in touch a little after switchover to check whether there's any money owed - and requesting a refund of any outstanding credit.
If something goes wrong
The changes to switching were brought in across the industry in one go on June 20th. All of the ISPs using the Openreach network - more than 200 of them - are bound by the new procedures.
At the same time, Ofcom are tightening up on a variety of other broadband bugbears.
This set of changes will be monitored carefully as part of a six-month programme looking into switching and cancellation.
Meanwhile those who find themselves stuck with less than satisfactory speeds will be pleased to hear that as of October new rules will make it easier for them to switch as well.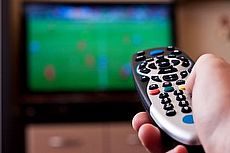 15 November 2017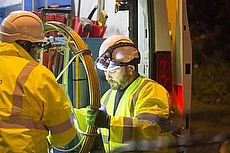 10 November 2017
9 November 2017
Follow us or subscribe for FREE updates and special offers