Are you owed a broadband or mobile bill credit refund?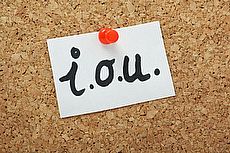 ©iStock.com/Thinglass
OVER the course of two years, Ofcom estimated some two million customers left their provider without claiming more than £10 million in credit.
With figures like that, it's possible that not insignificant sums of unclaimed final bill credit refunds could be but a phone call away.
Here's how to claim your money back.
First: are you owed money?
Bill credit refunds are available for anyone who has overpaid for services or built up credit on accounts with suppliers.
It's possible to claim back this bill credit up to six years (five in Scotland) after we closed the account.
There are three common ways people get into credit with their broadband or mobile provider:
Paying for a service in advance
A promotional balance
A goodwill balance
Paying in advance might be a quarterly or yearly payment, rather than a monthly one, for line rental - but bear in mind that yearly upfront payments are often sold on special terms, under which providers have no obligation to refund any "unused" portion.
Promotional credits are perhaps the most frequently forgotten about form of credit applied to an account.
For example, let's say that we chose a broadband and phone bundle because it offered six months' free broadband.
Such deals can sometimes be applied in the form of a credit equal to the value of six months broadband after we've been with the provider for 12 months. It's not only an incentive to choose the provider in the first place, but also to remain with them for a whole year's contract.
However, if at the 12 month point we switch provider, the credit doesn't come with us. It just sits there unless we claim it.
Finally, a goodwill credit is most frequently applied after a complaint.
A common problem: the broadband provider completely fails to get their service going when we sign up, we complain, they refund us for the missed days and we promptly forget about it.
Pay as you go mobiles
Note that mobile networks will almost always refuse to refund leftover or unused pay as you go (PAYG) credit.
It is occasionally possible to get a refund, but the cut-off for being able to claim is around six months.
In the meantime, some networks may offer to shift unused top-up credit to other PAYG mobiles on the same network (e.g. O2 to O2), or let customers put leftover credit towards a new mobile contract.
Monthly contract credit refunds are available from the big four network providers.
Refunds by provider
Happily, some providers automatically refund any money or credit that we're owed via cheque or bank transfer.
If a provider is included in following list of refund heroes then customers probably don't have credit owing - but it's still worth checking.
Refund heroes
BT: The final bill will say if there's any credit on the account. Customers will be automatically refunded within 21 days of the agreed stop date, via the method they made their last payment.
EE (including T-Mobile and Orange): Customers should receive their final bill through the post, about a week after they've confirmed leaving. This will say whether or not there's any credit on the account; if there is we'll be refunded automatically - EE say this should happen about eight days after the date on the bill.
EE home broadband: As with EE mobile, the last bill will include details of any refund or credit due. This should be automatically refunded, but depending on the bill date, it may take until the following month.
Post Office: The final bill will state whether there's any credit owing. Customers will usually be refunded automatically, normally within 10 working days. It'll often be sent to us in the form of a postal order.
Plusnet: Whereas customers once had to chase any credit owed them, Plusnet have now moved to an automatic credit system. The final bill will show how much credit is on the account, and we should receive a refund within the month.
Sky: Used to expect their customers to do all the running, but since late 2012 they've begun automatic refunds - although any credit showing on the final bill will still take 45 days to be credited back to us after our service has ended.
Virgin Media broadband: The final bill will say if there's any credit on the account. Virgin Media say that they'll automatically refund this money via a cheque after the disconnection date has passed.
Vodafone: Refunds are automatic providing bills are paid via Direct Debit.
Refund zeros
Unfortunately, not all are as thoughtful.
In fact, many providers hold onto our money until we ask them to cough up - the height of rudeness.
Here are the zeros.
O2 mobile: Final bills will show if we're in credit, and by how much - but all those in credit must request a refund using this form.
TalkTalk: The final bill will say if we're in credit, and by how much - but in TalkTalk's own words, "if this final bill is in credit, you may be able to claim a refund". Customers can request their money back online or by calling.
Three: No automatic refunds are given. Similar to TalkTalk, Three say that if customers end up with a credit balance on their final bill, they should call so "we'll check everything to see if we need to give you a refund".
Vodafone: Customers who pay their bills by any method other than Direct Debit must contact customer services to request a credit refund.
How to claim a bill credit refund
Thankfully, there is a fairly straightforward approach to getting back any money we may be owed.
As suggested above with those providers that make us chase our refunds, it's simply a case of making a call to them and asking customer services whether the old account is in credit.
Have as many details about the account to hand as possible - address, old phone number, and so on - to make it easier for them to track it down.
Then prepare to pop the Champagne/Panda Pop depending on the amount.
What to do if you hit trouble
If, however, we end up banging our heads against a brick wall in an effort to get back what's rightfully ours, further recourse is available.
First of all we need to make a formal complaint to the provider in question. In many cases, we can start - and complete - this process via customer services, but it's also worth checking if there's a dedicated complaints department - often confusingly called "customer relations".
The provider then has up to eight weeks to resolve the problem, after which we're able to involve one of the Alternative Dispute Resolution providers: either the Ombudsman Services (Communications) or the Communications & Internet Services Adjudication Scheme (CISAS).
We've more details on how to complain, and which of the ADR schemes should be used for each of the main providers, in this guide.
In 2015/16, according to their annual report, the Communications Ombudsman took on more than 36,700 complaints. Almost a third of those concerned billing issues, and just under 10% of cases were about disputed charges - so anyone taking this route to get their money back certainly isn't alone.
These independent services can then pass judgement on whether the provider should hand back our money.
Got the reclaiming itch? Check out our guide to reclaiming cash from banks here.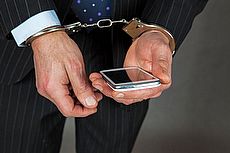 23 November 2017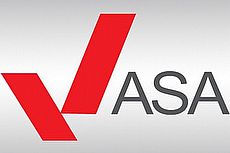 23 November 2017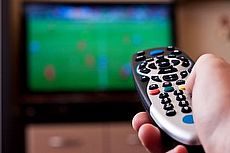 15 November 2017
Follow us or subscribe for FREE updates and special offers