Ofcom singled out Plusnet for failing to make the change in time, saying they are urging them to implement the new estimates as quickly as they can.
In response, Plusnet have said they have been working to provide customers with reliable broadband and will work to deliver improved speed estimates in 2021.
Only members of the Broadband Speed Code of Practice are committed to providing strengthened estimates.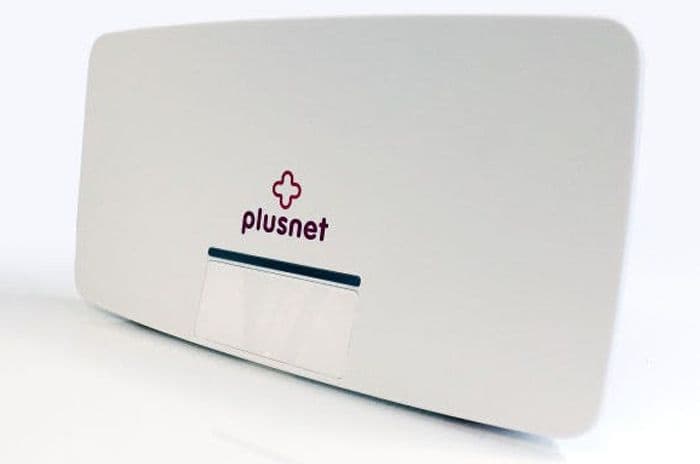 Singled out
As a signatory to the voluntary code, Plusnet was one of the six residential broadband providers expected to implement improved speed estimates by the middle of November.
While BT, EE, TalkTalk, Utility Warehouse and Virgin Media have all upgraded their systems to offer personalised estimates, Plusnet have been named and shamed by Ofcom as the one signatory who hasn't yet managed to implement the changes.
The regulator says they are regularly discussing the issue with Plusnet and are encouraging them to make the changes as soon as possible.
However, Plusnet issued a response saying that, as a budget broadband provider, their focus is to offer simple and reliable broadband to customers, along with great customer service if it's needed.
They say they will work to deliver the changes in 2021 but will continue to give potential customers accurate information about the speeds they can expect to receive before they sign up.
The undertone here is that Plusnet are more focused on their positive customer service record than implementing the estimates, something that seems odd given that they are voluntary signatories to the code.
Strengthened estimates
Potential customers of the other six ISPs mentioned above will now received personalised speed estimates before they sign up to a new broadband contract.
In the past, customers were given a minimum guaranteed speed based on information about other customers with similar homes.
Estimates will now be given based on information on the line going into an individual home, resulting in more accurate projections.
This only applies to superfast broadband connections though, so customers looking to take basic copper broadband or ultrafast packages won't be able to access improved estimates.
Since 2018, all broadband providers have been required to advertise the speeds 50% of their customers can receive at peak times.
Find out more about advertised broadband speeds and what they actually mean.
Voluntary codes
Plusnet's lack of compliance with these changes to speed estimates is symptomatic of a wider problem - if a code is voluntary, how is it enforceable?
As the list of signatories above shows, there are already some notable omissions with Sky, Vodafone and Zen Internet failing to commit to the voluntary code.
Sky had over 6.2 million subscribers at last count, making them the second largest provider in the UK behind the BT Group which includes EE and Plusnet. Yet they aren't compelled to make these changes to their systems, as only providers signed up to the code are expected to.
The costs of making upgrades like this can be high, and that certainly explains why smaller providers are ambivalent about making the changes.
It could be said the ISPs signed up to the Broadband Speed Code of Practice are a more attractive prospect to customers because their speed estimates will be more accurate when customers are searching for a better broadband deal.
Even so, it doesn't necessarily mean smaller ISPs offer poorer service to customers, and they are all regulated by Ofcom too, providing protection for customers and promoting fairness.