The Advertising Standards Authority has ruled advertised broadband speeds must be available to at least 50% of customers at peak times.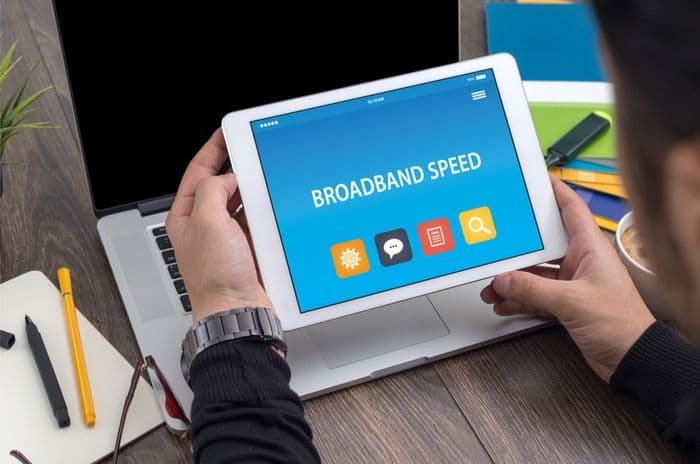 Credit: garagestock/Shutterstock.com
Previously, providers have had to make sure at least 10% of customers could receive the speeds they advertised.
Yet ASA have also ruled that providers can continue to use the term "fibre broadband" to advertise internet services that are only part-fibre.
And while the ruling on broadband speeds will help increase demand for faster broadband services, this second ruling may lower it, by obscuring the distinction between less reliable part-copper services and more reliable full-fibre ones.
Averages vs ranges
ASA's consultation into the advertising of broadband speeds considered two different approaches to speeds:
Displaying an average (median) download speed measured at peak-time or across 24 hours
Displaying a range of download speeds available to the middle 60% of users measured at peak time or across 24 hours
After receiving views from broadband providers, Ofcom, and consumer groups, they decided to go with displaying the average (median) speed customers receive during peak time.
According to the director of the Committees of Advertising Practice (CAP), Shahriar Coupal, such an approach "will give consumers a better understanding of the broadband speeds offered by different providers when deciding to switch provider".
Sky Broadband
Even though the ruling won't come into effect until May 23rd 2018, some providers have already begun advertising average speeds in anticipation of the change.
Sky Broadband, for instance, began doing this as early as last December. Unsurprisingly, this results in advertised speeds being lower than what they were previously, with Sky now advertising average speeds of 57Mb for their Sky Fibre Max, rather than an "up to" speed of 76Mb,
That publicised speeds will take a drop is the key to the success of ASA's ruling, since it will give customers a clearer idea of who really provides the best service.
And by extension, it could increase demand for faster broadband services, as well as competition among providers to supply them.
Generic buzzwords
However, the same can't entirely be said for the second judgment ASA made today.
After concluding another consultation, they declared that providers can continue using the term "fibre broadband" to advertise fibre-to-the-cabinet (FTTC) services that are partly copper- or cable-based.
Examples of ads using the term "fibre". Source: ASA, Broadband Fibre Qualitative Research Final Report, November 2017
They ruled that the term wasn't misleading, supporting this conclusion with research that showed:
Customers don't base purchasing decisions on whether an ad includes the word "fibre" or not
Customers don't respond meaningfully to the word "fibre" within ads, but rather see it as "one of many generic buzzwords"
Once told what "fibre broadband" means, customers claim they wouldn't change a purchasing decision and don't think it should be removed from part-fibre ads
Reliability
Yet ASA also acknowledge that "consumer knowledge regarding broadband services is low", something which isn't going to be helped by letting "fibre" remain a "generic buzzword" that's slapped on markedly different services.
By enabling part-copper or -cable services to be advertised as "fibre broadband", ASA have missed the opportunity to create more public awareness of the differences between part-fibre and full-fibre broadband. They also risk cloaking some of the differences that aren't contained in headline speed or price.
For example, full-fibre FTTP broadband is considerably more reliable than FTTC broadband and less prone to outages, while the lack of copper means the user doesn't have to worry about drops in speed as a result of being far away from their nearest cabinet.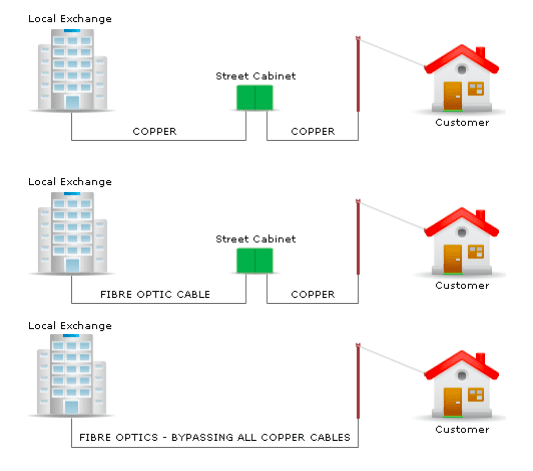 Source: ASA, Broadband Fibre Qualitative Research Final Report, November 2017
But with "fibre broadband" being used for both kinds of broadband, such differences in service quality are lost.
Improvement
As Hyperoptic, Gigaclear, and CityFibre said in a joint statement, "by allowing copper-reliant products to continue to masquerade as full-fibre ... consumers will continue to be ill-equipped to make an informed choice" between two different kinds of broadband service.
And this is ironic, since with their speed decision ASA are clearly aiming to help customers make an informed choice, as well as to increase demand for better services.
Nonetheless, their first decision ultimately provides a big improvement over the previous state of affairs, where providers could get away with advertising speeds only 10% of their customers could receive.
Of course, the new 50% rule still means as many as half of a provider's customers may end up being disappointed by their speeds, but at least it will give them a more realistic estimation of what they can expect.