Ad authority wants to change 'up to' broadband ads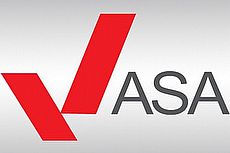 © ASA
THE Advertising Standards Authority (ASA) have called for changes in how broadband speeds are advertised by internet service providers (ISPs), arguing that current regulation is misleading customers.
After having conducted research [PDF] which found that even customers with prior knowledge of broadband weren't clear on the speeds they're likely to receive from their ISPs, the advertising body have called on the Committees of Advertising Practice (CAP) to change their regulations on the publicising of broadband speeds.
And while no one particular alternative has been put forward as a replacement for 'up to' claims, ASA tested several viable replacements: the average speed, the minimum speed, and the range of speeds achieved by 80% of customers.
However, CAP won't publish their decision on the matter until spring 2017, by which point the broadband industry may have persuaded them to opt for one of the less stringent alternatives.
No more 10%
Still, even if CAP and ASA don't end up going for the strictest possible ruling, almost anything will be better than allowing ISPs to advertise a speed purely on the basis that it's achievable by 10% of their customers.
Analysing this regime in their study, ASA reported that setting the threshold so low invites not only a "negative reaction" from customers but also confusion and uncertainty.
For one, once the current guidelines are explained to them, many people simply assume that the they mean "90% of customers do not achieve this speed".
Worse still, many respondents also felt that by "providing a speed that could be applicable to only 10% of customers, it was difficult to identify what type of speed you might expect to achieve."
Put differently, customers generally felt that the neglected 90% would have no way of knowing the kinds of speeds they'd be likely to receive. As a result, one participant in the survey concluded, "It's not actually telling you anything then, is it really?"
This will help people shop around for the best deal.
Gillian Guy, Citizens Advice
It's from such negative reactions and interpretations that ASA have recommended a change to the current guidelines on the advertising of broadband speeds, following on from their recent changes to how prices are advertised by ISPs.
This recommendation was welcomed by various groups and regulators, with Citizens Advice's Gillian Guy affirming, "It's good news for consumers that the ASA is proposing to change the rules ... This will help people shop around for the best deal."
No 'effective alternative'
Nonetheless, as promising as ASA's study is, it's a worry that they haven't settled on a preferred alternative to 10% 'up to' claims, since it suggests a lack of resolve that may be exploited by ISPs.
This lack of resolve and clarity was, in fact, noted by the broadband industry itself. Speaking on behalf of the Internet Service Providers Association (ISPA), James Blessing stated, "Crucially, the ASA's research has not identified an effective alternative for the current approach to "up to" speed claims".
Tacitly confirming how this creates an opening the industry can use to its advantage, Blessing went on to add that the "ISPA, alongside the wider internet industry, looks forward to supporting the ASA in developing a revised and evidence-based guidance on this."
This was a sentiment echoed by BT, who told Choose, "We will continue to work with the ASA and industry on this challenge."
The lesser of evils
That the likes of BT will be working closely with ASA suggests that CAP may choose one of the guidelines that will still ultimately allow ISPs to get away with supplying a portion of their customers with lower speeds than those advertised.
For example, an "average" speed wouldn't make things much clearer for customers, since it can hide a great deal of variation.
Similarly, the range of speeds covering 80% of customers - essentially a combination of "down to" and "up to" speeds - wouldn't be much of a departure from the current system, since it would still allow ISPs to advertise "up to" speeds most customers may not receive.
As such, it would seem that the minimum speed is perhaps the best alternative from the customer's standpoint, since it would offer a sought-after guarantee of the lowest speed they'll receive from an ISP.
Unfortunately, it's not likely to be appealing to ISPs themselves, because - as one respondent to ASA's survey put it - "it doesn't sell very well."
Because of this, it's probable that the industry will convince CAP to go for either the average speed or the range of speeds, plumping for whichever offers the greatest scope for hiding variation behind a seemingly unequivocal figure.
That said, there's little doubt that either one will be preferable to a setup which allowed 90% of customers to receive a service they didn't really pay for.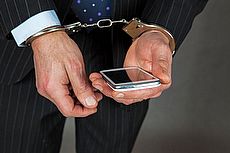 23 November 2017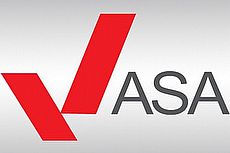 23 November 2017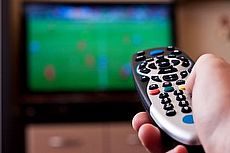 15 November 2017
Follow us or subscribe for FREE updates and special offers