Essential and Essential Plus are Virgin Media's social broadband tariffs aimed at keeping low income households connected to the Internet.
While Essential offers average download speeds of 15Mbps for just £12.50 per month, Essential Plus offers superfast speeds of 54Mbps for £20.
Eligibility for Virgin Media social tariffs now covers more benefits too, including Universal Credit, Income Support, Jobseeker's Allowance, and Pension Credit.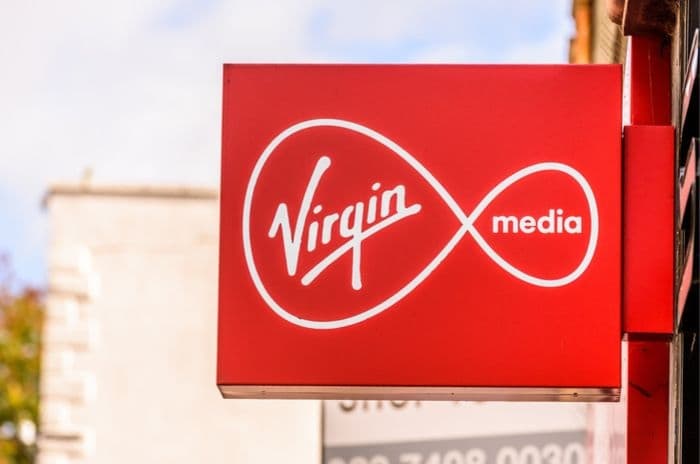 Credit: Jevanto Productions/Shutterstock.com
---
Virgin Media social tariffs
Virgin Media offer two social broadband tariffs, each aimed at providing a low-cost option to new and existing customers.
Aside from lower monthly fees, especially compared to out of contract prices, the benefits of social broadband tariffs also include:
No setup costs
No annual price rises
Can be cancelled at any time with just one month's notice
Existing Virgin Media customers in-contract can switch to a social tariff without penalty if they're eligible and need to reduce outgoings
While Virgin Media previously only offered the Essential package, they launched Essential Plus in November 2022 to reach more customers who might have been deterred by the slower speeds of Essential and inability to access any Virgin TV services.
When Essential Plus launched, Virgin Media also reduced the price of the original Essential plan from £15 per month to just £12.50 per month, making it one of the cheapest social tariffs available.
Essential Broadband
Virgin Media Essential broadband is the cheapest social tariff offered by the provider, and now costs just £12.50 per month, making it one of the cheapest ways to get fixed broadband in the UK.
| | Package | Broadband | Monthly price | Upfront price | Contract term |
| --- | --- | --- | --- | --- | --- |
| | Essential | 15Mb average | £12.50 | Free | 30 days |
There is no setup fee to pay, and the minimum term on Essential Broadband is only 30 days, which means customers aren't tied in to long contracts with social broadband tariffs.
It's also worth noting Virgin Media Essential broadband can't be bundled with any other Virgin service, so those with an existing phone line or TV plan will lose those services when they move to this tariff.
While Essential broadband is cheap, it also only offers 15Mb per second download speeds. For those whom price is the most important factor, the package serves a need to keep costs as low as possible. However, other households may decide they'd rather spend a bit more for a faster connection.
That's where Essential Plus Broadband comes in, and why Virgin Media launched this second social tariff in November 2022.
Essential Plus Broadband
Virgin Media Essential Plus Broadband is also a social tariff, yet it offers faster average download speeds of 54Mbps, and can also be bundled with Virgin Media Stream for those who don't want to lose their TV service entirely.
| | Package | Broadband | Monthly price | Upfront price | Contract term |
| --- | --- | --- | --- | --- | --- |
| | Essential Plus | 54Mb average | £20.00 | Free | 30 days |
Essential Plus Broadband also comes without a setup fee and a 30-day minimum term. It does however cost slightly more, although £20 is about average for faster social tariffs.
There's no option to bundle a phone line, and customers can't take Virgin's 360 TV service. However, Essential Plus Broadband customers can have Virgin Stream TV instead.
Essential Plus customers can add Stream for a reduced setup fee of £20 (usually £35) for the box and then there are no on-going monthly subscription fees to pay unless a customer signs up to a TV pack, such as Sky Entertainment, Sky Cinema, Sky Sports, Netflix, or a range of other on-demand apps.
All Stream TV packs come on a rolling monthly contract so they can be cancelled at any time, and customers also get a 10% credit for paying via their Virgin bill.
Virgin Media Essential Plus does cost a little more, but it should be more attractive for eligible customers who need a superfast connection and still want to enjoy some home entertainment.
---
Market comparison
Most people who take out Virgin Media Essential Broadband are likely to be switching from an existing Virgin Media contract, however the social tariff is also available to new customers.
Households looking at various social broadband tariffs from different providers may want to understand what's available, as well as how Virgin Media Essential Broadband compares to other options.
Package
Broadband
Monthly price
Upfront price
Contract term
Essential
15Mb average
£12.50
Free
30 days
Fibre 1 Essential
Up to 38Mb
Unlimited
£12
Free
12 months
Home Essentials
36Mb average
£15
£9.99
12 months
Broadband Basics
36Mb average
Unlimited
£20
Free
18 months
Virgin Media offers one of the cheapest social tariffs available in the UK, coming in only slightly more expensive than Vodafone's Fibre 1 Essential package.
BT Home Essentials is one of the most popular social tariffs, yet the cheapest deal available costs a few pound more at £15 per month, and has a £9.99 setup fee.
The difference with BT however, is customers will also get a home phone line and from 700 minutes worth of calls to UK landlines and mobiles.
While we've included them for comparison purposes, at the time of writing Sky's social broadband tariff is only available to existing customers, although it does include a free mobile plan.
Virgin Media customers
In terms of prices of standard Virgin Media broadband plans, existing customers could well be paying more expensive out of contract prices, making the Essential social tariffs greater value for money.
However, in terms of new customer deals, households who are eligible for social tariffs can still save money.
Package
Broadband
Monthly price
Upfront price
Contract term
Essential
15Mb average
£15
Free
30 days
M125 Fibre Broadband
132Mb average
£26.50
Free
18 months
Offer: £50 bill credit + No setup fee (was £35)

(Ends 14/12/2023)
The current cheapest standard deal from Virgin Media is the broadband-only version of the M125 package. This offers 132Mbps average download speeds and currently costs £26.50 per month for 18 months for new customers.
In contrast, the Virgin Media Essential Plus package offers 54Mbps average download speeds but is cheaper at just £20 per month.
It's also worth repeating some of the benefits of social broadband tariffs, which don't carry over to standard deals.
Social tariffs have no early termination charges, so if a customer needs to cancel early they can do. In addition, they're not subject to annual price rises, which standard packages are - and Virgin Media increase prices by Retail Price Index (RPI) + 3.9% - so that can be a notable extra expense especially for those on lower incomes.
---
Am I eligible for Virgin Media Essential Broadband?
Virgin Media Essential Broadband and Essential Plus Broadband are both available to new and existing customers.
Customers still in a minimum term contract with Virgin Media can also switch to one of the deals without paying any early termination charges. However, if they are in arrears or on a repayment plan, they won't be eligible.
Eligible households must be in receipt of one of the following benefits to apply:
Universal Credit
Pension Credit
Income Support
Income-based Jobseeker's Allowance*
Income-based Employment Support Allowance*
*If both income and contributory-based, your income-based ESA or JSA must be higher.
Virgin Media now work with the Department for Work and Pensions (DWP), which means customers only need to provide their name, postcode and date of birth, and Virgin Media can run an automated check with the DWP for eligibility.
Every 12 months Virgin Media will re-check any customers on social tariffs to ensure they're still eligible. Customers who become ineligible for the Essential tariffs will continue on the plans but will be charged at the standard rates for the packages.
To apply, customers just need to use Virgin Media's Live Chat here, and provide their details and consent for the DWP check.
---
Need to know
Virgin Media's Essential Broadband plans are designed to be affordable options for those on low incomes who may be struggling to pay their existing bill.
However, as well as the eligibility criteria covered above, there are other terms and conditions on Essential Broadband that differ from standard broadband plans. Some of terms mean the package may not always be the best choice, so it's worth knowing about.
Broadband only
Virgin Media Essential and Essential Plus are both broadband-only packages, which means they don't come with a home phone line and customers can't request one.
Virgin Media even say customers who are reliant on their home phone for emergency calls, telehealth alarms or care devices may not be suitable for the Essential plan.
In addition, it's worth being aware any existing Virgin Media customers who switch to one of their social tariffs will lose their home phone service as well as their phone number.
Virgin Media services
As with a home phone line, mobile and TV plans can't be moved to an Essential broadband tariff, so these services will be lost.
Existing Virgin Media customers with a Virgin TV or call plan will have those services cancelled if they switch to an Essential plan.
The only exception to this is Volt customers who have an O2 mobile plan. Virgin Media terms state O2 SIM benefits will continue until a customer recontracts, although other Volt benefits like the WiFi Max add-on will be cancelled.
Mobile customers with an older Oomph bundle will have to transfer their SIM to a current O2 SIM only tariff or cancel it.
Availability
For customers new to Virgin Media, it's also worth bearing in mind Essential Broadband is only available on the Virgin Media network.
So far, over 16 million premises in the UK have access to Virgin Media broadband, which is around 55% of homes.
Those who can't get Virgin Media (and you can check here) could look to BT Home Essential, or any other social broadband tariff.
---
Summary: Is Virgin Media Essential Broadband any good?
There is concern around social broadband tariffs that take-up is low because customers feel the service isn't as good, and the speeds won't be as fast.
For very cheap social tariffs like Virgin Media Essential Broadband, it's true they offer slower speeds, but they also offer a vital way for those struggling financially to stay connected and continue to access services like online GP appointments, job applications, and home work for those with children at school.
However, providers including Virgin Media, also offer faster social tariffs to ensure households who definitely want superfast broadband can also access a low-cost tariff with faster broadband speeds.
Essential Plus Broadband fills the other gap, offering 50Mbps average download speeds for £20 a month and all the other benefits of social tariffs. In addition, we like that customers can access a discounted Stream box so they don't have to miss out on Virgin Media's standard TV content and home entertainment packages.
Overall, Virgin Media Essential Broadband is a useful option for households who need to cut back, offering them either a very low cost for an 'essential' connection, or more substantial broadband speeds with the option to keep a TV service.
Find out more about Virgin Media Stream here.