Sky Broadband Basics will now offer customers a free Sky Mobile SIM plan with 3GB data, unlimited minutes and texts, at no extra cost.
Increasingly gaining attention from consumer groups as well as national media, social broadband tariffs can help people struggling with their bills a cheaper option if they're in receipt of benefits including Universal Credit.
Sky and NOW Broadband launched their social broadband tariff in April 2022, yet as Openreach resellers, Sky say they've been restricted on the pricing they can offer.
So, today, Sky have announced they'll be adding a free Sky Mobile plan to their Sky Broadband Basics package to further help people struggling in the cost of living crisis.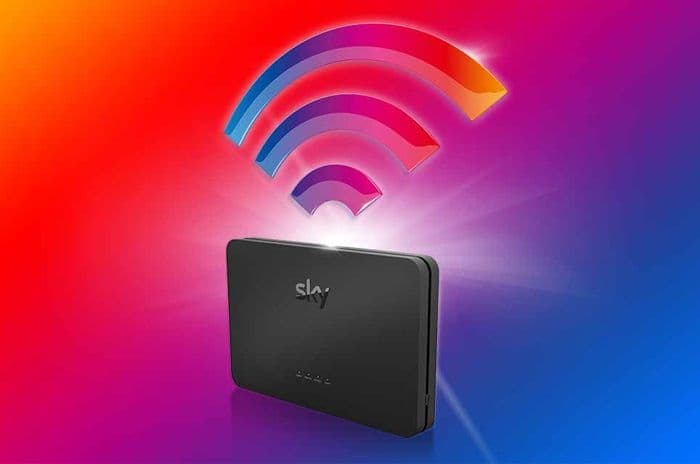 Sky Broadband Basics + Mobile
Sky Broadband Basics offers existing Sky customers a more affordable broadband package if they're in receipt of Universal Credit or Pension Credit.
The plan offers Sky Superfast 35 for £20 per month, and there are no annual price rises throughout 2023.
While Sky Broadband Basics comes with an 18-month contract, customers can leave at any time without penalty, and they can also move over from existing Sky contracts without early leaving fees too.
The addition of a Sky Mobile plan is a welcome one, with Sky Broadband Basic customers getting a Sky Mobile SIM deal for free with 3GB data, unlimited minutes and unlimited texts.
Sky's Mobile SIM plan would otherwise cost £7 per month purchased separately. However, it doesn't appear to be included with the NOW Broadband Basics plan.
Increased eligibility
From next month, Sky have also announced more benefit recipients will be eligible for both Sky Broadband Basics and NOW Broadband Basics, and will cover the following benefits:
Universal Credit
Pension Credit
Income Support
Income related Jobseekers Allowance
Income related Employment Support Allowance
Previous to this change, as a result of updated systems at the Department for Work and Pensions, these social tariffs were limited to applicants in receipt of Universal Credit and Pension Credit only.
Industry pressure
Sky are one of only three broadband providers who offer a social tariff via a wholesale broadband package. By this we mean Sky are a broadband reseller rather than a network owner. The second provider is NOW Broadband, a subsidiary of Sky.
Sky therefore have to pay the same wholesale price to provide a lower cost social broadband tariff as they do for a standard priced package.
In fact, in October 2022, when Vodafone (the third social tariff provider via wholesale) launched their Essentials Broadband, they had only recently written to Openreach for a second time requesting lower prices for vulnerable customers where social tariffs needed to be provided.
So far, Openreach have yet to announce any wholesale pricing changings for social broadband tariffs. Despite this, Sky promised in today's announcement they would pass on any savings to customers should Openreach implement a wholesale social tariff.
Despite Openreach's stubbornness on the issue, Labour's general election manifesto pointed out if the industry couldn't figure it out between themselves they would step in with regulation.
While Vodafone now offer the UK's cheapest social broadband tariff, at just £12 per month. They've made clear at the time it was launched this pricing level is unsustainable.
And BT themselves, again reiterated their calls to the Government that market funding for social tariffs is simply not sustainable at the take-up levels being pushed for.