Vodafone launch Essentials Broadband at just £12 per month to help people struggling to pay their broadband bill.
Almost a million households are at risk of becoming disconnected over the next three months due to the rising cost of living, new research from Vodafone has revealed.
In response, Vodafone are launching their first social broadband tariff, which costs just £12 per month and offers 38Mb superfast download speeds.
Essentials Broadband is available to people on certain means tested benefits and will become the market's cheapest social broadband tariff.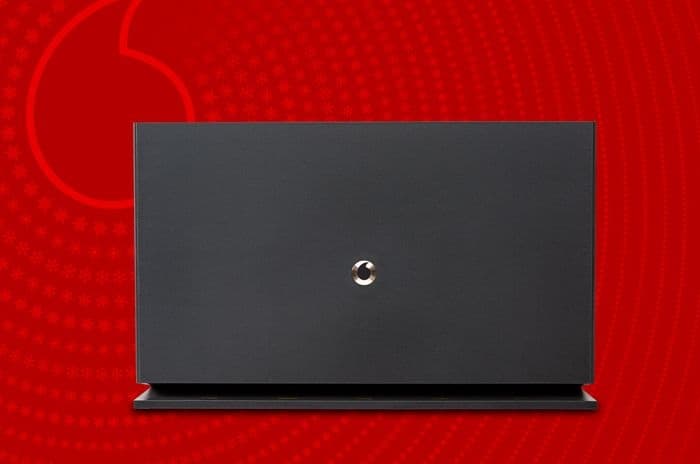 Essentials Broadband
Vodafone Essentials Broadband is available to new and existing Vodafone customers who may be struggling to afford a standard broadband plan.
Social broadband tariffs are generally available to people in receipt of means-tested benefits, and Vodafone's eligibility criteria cover:
Universal Credit
Jobseekers Allowance
Employment and Support Allowance
Disability Allowance
Personal Independent Payment
The plan costs just £12 per month and will be provided for 12 months, at which point a customer will need to reconfirm their eligibility or move to a standard plan. If a customer takes no action they'll be moved to an out of contract price of £22 per month.
There is no setup fee to get connected and no minimum term contract either, meaning customers can cancel the plan at any time without having to pay any fees.
Customers will get either Vodafone Fibre 1 or Full Fibre 1 depending on the network availability where they live. However, both packages offer the same average download speed of 38Mb at peak times.
Caveats
It's worth pointing out there are some caveats to Vodafone's new social tariff.
Firstly, customers will be subject to a credit check, and Vodafone don't specify what happens if a customer doesn't pass that check.
In addition, existing Vodafone customers can only move to the Essentials Broadband plan if they're in the last six months of their existing contract. Xtra or Pro customers will lose their existing benefits as well as possibly being subject to early termination charges.
These terms may make it difficult for some existing Vodafone customers to switch to the affordable plan, as well as new customers who may not have the best credit record.
Removing credit checks from social broadband tariffs is something we've called on the Government to look at, yet, it's likely accessibility will only really improve if social tariffs become properly regulated and publicly funded.
Social broadband take-up
This move from Vodafone comes shortly after Ofcom released their latest Affordability Report, which found take-up for social broadband tariffs was still low at just 3.2% of eligible households.
In the report, Ofcom repeated their calls for more broadband providers to begin offering social broadband tariffs, making mention of Vodafone, EE, TalkTalk, Plusnet, and Shell Energy Broadband for not yet providing them.
Virgin Media were also singled out in the report for offering sub-superfast speeds on their Essentials plan, which they've since addressed by offering an Essentials Plus plan with 50Mb speeds and reducing the cost of their original plan to just £12.50 per month.
It's somewhat surprising however, that Vodafone have managed to launch the market's cheapest social broadband tariff, under cutting both Virgin Media and Community Fibre who both offer plans costing just £12.50.
Emma Reynolds, Vodafone's UK Head of Communications, Sustainability & Regulatory Affairs, recently wrote on how the company had been requesting Openreach to offer a social broadband wholesale tariff, so that resellers, like Vodafone, would be able to reduce their prices for vulnerable customers.
Yet, Openreach are a private business, and so far, the Government has chosen to leave social tariffs as voluntarily provided by the market, so there is no requirement for them to do so.
In fact, BT's social broadband tariff costs from £15 per month, which they've previously been quoted as saying this was launched at 'cost price'. So, Vodafone will be making a loss on their Essential Broadband product, indeed pointing out themselves that this price point will not be sustainable without additional intervention.
Vodafone are also the only mobile provider to offer a social tariff through their Voxi brand. They've also donated 750,000 free SIMs as part of their everyone.connected programme.