Virgin Media have today confirmed their Essential Plus social broadband tariff is open to new and existing customers for the first time.
Initially announced last month, Essential Plus from Virgin Media aims to help people struggling with the cost of broadband by offering them a more affordable tariff.
While the plan is available to both new and existing Virgin Media customers, applicants must be in receipt of Universal Credit to be eligible.
Essential Plus joins Virgin's original Essential broadband plan, which was also recently reduced in price to just £12.50 per month.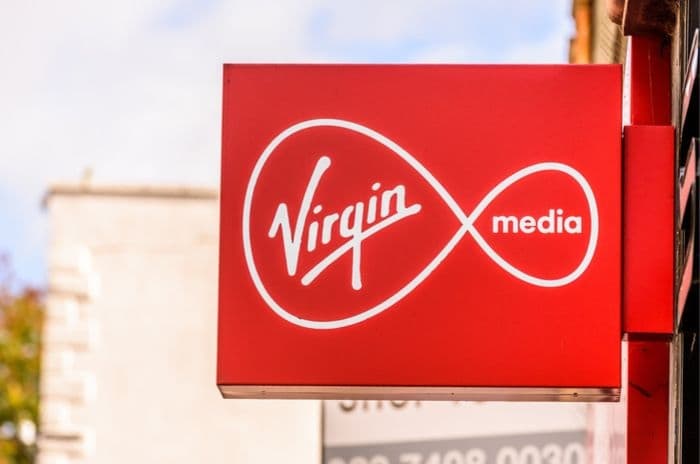 Credit: Jevanto Productions/Shutterstock.com
Essential Plus
Essential Plus offers an affordable broadband plan with average download speeds of 50Mb for £20 per month.
The social broadband tariff is available to people in receipt of Universal Credit on a rolling 30-day contract, and is protected from any annual inflationary price rises.
Essential Plus customers will also be able to add Virgin Stream for a reduced setup price of £20, compared to the usual price of £35.
Stream TV offers a contract-free way to watch premium TV channel packs like Sky Sports, Sky Cinema, and BT Sport, as well as access on-demand services like Netflix, Prime Video, and Disney+.
It's worth noting that while Stream TV itself has no monthly fee, anything in addition to 50 free-to-air channels and apps, comes with additional subscription costs. For example, Essentials Entertainment which includes channels such as Sky Max and National Geographic, costs £12 per month.
All TV packs and on-demand apps are available on rolling monthly terms however, so customers can easily add as well as cancel services they're no longer watching to save the most money.
The ability to add Stream TV to Essential Plus will be welcome for Virgin Media customers currently on TV and broadband bundles who need to find a cheaper option without sacrificing their entire TV plan.
Essential broadband
Essential Plus is Virgin Media's second social broadband tariff, joining their original Essential plan, which offers 15Mb download speeds.
Essential broadband has also recently been updated however, with the provider cutting the cost per month from £15 to just £12.50, making it one of the cheapest social broadband tariffs available.
Existing Virgin Media customers struggling with their bill can switch to either of the provider's social tariffs without any cost, even if they're within a minimum term.
New customers coming to Virgin Media for the first time can also benefit from either of the social tariffs, and there is no activation or setup fee to pay.
While Essential Plus will be more attractive to people needing to switch down from expensive TV and broadband bundles, the cheaper Essential plan will undoubtedly help people really struggling to avoid disconnecting entirely.
Affordability and take-up
Essential Plus was launched by Virgin Media after Ofcom called the provider out for failing to offer a superfast social broadband plan in their recent telecoms affordability report.
Ofcom cited research estimating 62% of eligible households of social broadband tariffs felt they needed superfast broadband speeds, which is defined as at least 30Mb.
While it's a step in the right direction, it's somewhat contradictory that Essential Plus costs £20 per month, while the provider also clearly recognises cost is an issue for struggling households, with their cheaper £12.50 plan.
Vodafone also recently launched their first social broadband tariff, Essentials Broadband, at a price of just £12 per month, making it the cheapest tariff available. Yet at the time of its launch Vodafone gently warned wholesale prices for vulnerable customers also needed to come down to enable them to sustain that pricing level.
While Ofcom found social tariff take-up had increased from 1.2% to 3.2% since February 2022, they also noted awareness was still very low with 69% of eligible households still unaware the tariffs existed.
Virgin Media said they'd seen an increase in sign-ups for their social broadband plan of 294% this year, as they've further publicised the plan's availability.
Digital inclusion
Virgin Media O2 are offering more than just fixed line social broadband tariffs to help customers stay digitally connected.
The company has also recently announced they're piloting free mobile data top-ups in ten of their high street O2 stores in areas of greatest need, giving away 20GB top-ups to help people stay online.
In addition, they're also proving free 7GB top-ups over the Christmas period in O2 stores nationwide and via the O2 website for customers with Big Bundle SIMs.
Jeff Dodds, Chief Operating Officer at Virgin Media O2 said, "We know how important affordable, reliable connectivity is - which is why we were one of the first providers to launch a social tariff back in 2020 to support customers facing financial difficulty.
"It's just one of the many ways we're doing more to help support our customers through the cost-of-living crisis, delivering better value at a time when it matters most.".