National Databank to be piloted in 10 O2 high street stores to help those at risk of digital exclusion stay connected.
In partnership with Good Things Foundation, Virgin Media O2 is piloting the National Databank at 10 of its O2 high street stores in areas most at need around the UK.
The National Databank offers people struggling to stay connected free mobile data top-ups to help ensure they can access online services and keep in touch with family and friends.
Virgin Media O2 has committed more than 61 million gigabytes of free mobile data by the end of 2025 for their contribution to the charity's digital inclusion initiative.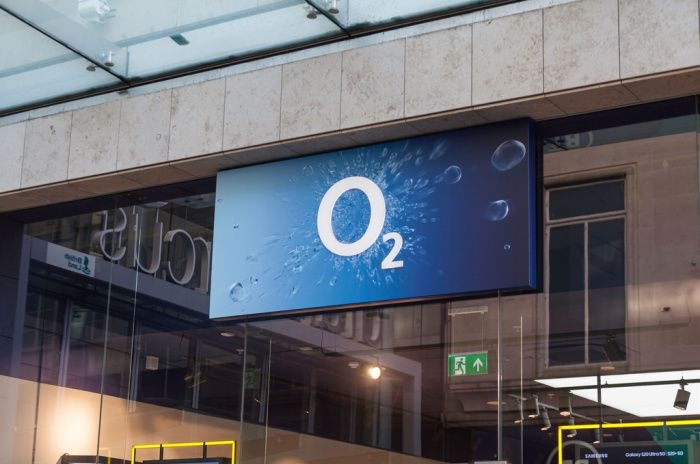 Credit: HiStockPhoto/Shutterstock.com
O2 stores
While usually available through community centres and outreach programmes, this pilot will see the National Databank made available at 10 O2 high street stores, and will be the first time the initiative has been offered in shops.
Aiming to reach those most at need during the cost of living crisis, the O2 stores taking part in the trial are located in:
Ballymena
Broadstairs (Thanet Westwood Cross)
Colchester
Hastings
Hull (Jameson Street)
Norwich
Newport
Perth
Plymouth
Stockton-on-Tees (Teesside Retail Park)
This programme allows those eligible to request a free 20GB O2 data top-up from participating stores. Eligibility taken from the National Databank website, includes:
Aged 18 or over
From a low-income household
They also must either have no or insufficient access to the Internet at home, or when away from home, or be unable to afford their existing monthly contract or top up.
The programme will support people for up to six months with one 20GB top-up each month, which Virgin Media O2 say is enough for around 220 hours of online browsing, ensuring they can stay connected to online services, as well as keep in touch with friends and family.
National Databank
The National Databank was originally founded by Virgin Media O2 and Good Things Foundation, a digital inclusion charity. The Databank aims to offer a foodbank style service but for mobile data, helping to prevent people at risk of digital exclusion from becoming disconnected.
While up until now the Databank has been available solely through community partnerships, this pilot will be the first time the initiative has been made available on the high street.
People who need help can still access the Databank through 650 community partnerships across the UK, and the programme offers free mobile data top-ups with Virgin Media O2, Vodafone, and Three.
For more information see the Good Things Foundation website.
O2 Christmas SIM Cards
In addition to the 20GB pilot, Virgin Media O2 are also offering an additional 1 million GB of free O2 mobile data over the Christmas period in all of their high street stores and online.
The 'O2 Christmas SIM Card' can be accessed by anyone who needs it, providing 7GB of free O2 data through the National Databank.
These Christmas SIMs are available in O2 stores nationwide until 31 December 2022, and the voucher codes will be available on the O2 website until 31 January 2023, while stocks last.
Customers will need to have an O2 SIM to access the free mobile top-ups, or they can request a free Big Bundle SIM from O2.
Affordable broadband
Virgin Media also offer two affordable fixed line broadband tariffs, Essential and Essential Plus, for new and existing customers struggling with the cost of living crisis.
Available to people in receipt of Universal Credit, they offer broadband from as little as £12.50 per month, and can help ensure people who are struggling to pay their bills have a more affordable option available to them.
Find out more about social broadband tariffs and Virgin Media's Essential plan.