Customers taking a handset from O2 can choose to pay over anything from 3 to 36 months for flexibility.
O2 also allows many customers to take an Extra with their mobile contract, plus there are opportunities to combine O2 and Virgin Media services with Volt.
However, while O2's 4G coverage indoors is some of the best around, their speeds lag behind their competitors'.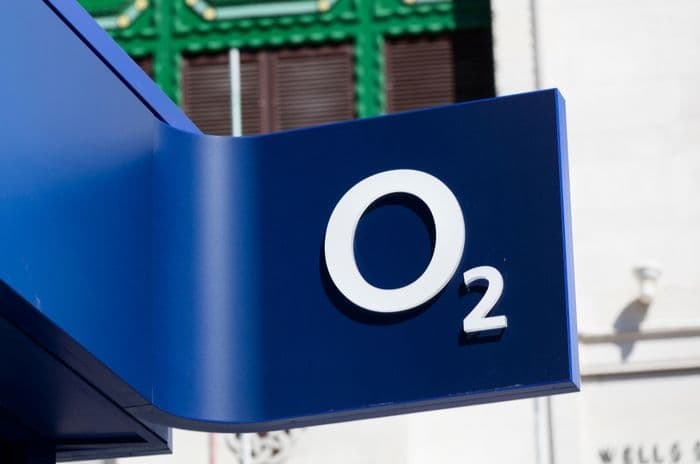 Credit: Ink Drop/Shutterstock.com
---
At a glance
What O2 offers
Mobile plans
Handset, SIM only
4G landmass coverage
80%
4G indoor coverage
95%
5G coverage
At least 200 towns and cities
Average speed
Around 16 Mbps
Customer satisfaction
92%
| Pros | Cons |
| --- | --- |
| Great network for indoor 4G coverage | 4G speeds are not the best |
| Flexible handset tariffs | Plus plans add little |
| Inclusive European roaming | A pricier network |
| Volt deals for O2 Virgin Media customers | |
---
Overview: Is O2 mobile any good?
O2 is one of the UK's four major mobile networks and they offer a wide range of handset deals along with SIM only plans.
Here are some key facts about O2 mobile:
Their 4G indoor coverage across the UK is joint top at 95%
O2's tariffs are split into handset and airtime plans for clarity
Flexible plans enable customers to pay over up to 36 months or pay more upfront
O2 are one of the slower networks in independent testing
Thanks to the merger between O2 and Virgin Media customers can access Volt deals for taking services from both
Handsets from various manufacturers are available from O2 including:
| | | |
| --- | --- | --- |
| Apple | Samsung | Google |
| Motorola | OPPO | OnePlus |
| Sony | Xiaomi | Nothing |
| Doro | Nokia | |
This range of handsets means customers can generally find a device that suits their requirements and budget.
Equally, while O2 are not the cheapest network around, they do have some extras that make them worth considering.
---
Mobile plans
Customers choosing a handset plan from O2 see the plan split between two elements:
Device Plan
Airtime Plan
This is known as a Custom Plan because it allows customers to choose the amount they want to pay upfront and how long they want the contract to be.
It means the device and airtime contracts are separate, so customers are given two separate prices during the checkout process that are then combined to make the total monthly payment.
After 24 months, the Device and Airtime plans will unlink, and it's important to note the total amount paid for the device will stay the same no matter how many months a customer chooses to stretch their Device Plan over.
O2 were the first network to introduce this kind of flexibility into their O2 Refresh plans, although Vodafone has since followed suit.
There are two types of O2 plans to be aware of: O2 Refresh Flex and O2 Refresh Flex Plus:
| | Upfront costs | Device Plan length | Inclusive O2 Switch Up | Inclusive roaming |
| --- | --- | --- | --- | --- |
| O2 Refresh Flex | Customisable | 3 to 36 months | No | In EU countries |
| O2 Refresh Flex Plus | Customisable | 3 to 36 months | Yes | In 75 destinations |
O2 are the only major mobile network to so far keep inclusive roaming in the EU with their plans, although there is a fair use limit of 25GB each month.
Plus plans
O2 Plus plans are an additional tier of O2 Custom Plans that are available on certain tariffs.
Plus plans come with:
Inclusive roaming in 75 countries (up to 25GB)
Up to 6 months free Apple Music
Three year warranty
O2 Switch Up
O2 Switch Up is a 2022 addition to Plus plans and allows customers to switch their old device for a new one at any point during their contract.
The device to be swapped must be in good condition without deep scratches, cracks, chips or other types of damage. O2 will then refurbish the handset to be sold again as a Like New device, saving it going to landfill.
As well as being inclusive as part of Plus plans, Switch Up can also be purchased as a bolt-on to any Custom Plan for £3.99 per month at the checkout.
O2 Switch Up can only be used with handset plans, so those with a Plus SIM only plan will not be able to access this benefit because they won't have an applicable device.
In fact, the Plus plan features available to SIM only customers are the extra roaming locations and an additional three months of Apple Music - it's definitely worth checking whether the price differences justify this.
O2 Extras
O2 customers on O2 Refresh tariffs will usually get an O2 Extra to go along with their device and/or airtime plan.
Current O2 Extras are:
Amazon Music Unlimited
Audible
Cafeyn
McAfee Mobile Security Plus
International Bolt On (low cost calls to international numbers)
O2 Travel Inclusive Zone (inclusive roaming across 27 destinations)
An Extra can be as little as one month of free Disney+ up to six months' free access to Audible, with the length a customer gets depending on their plan and the Extra they want.
For example, here are the offer requirements for the three Amazon services, Cafeyn or McAfee:
| | Extra for three months | Extra for six months |
| --- | --- | --- |
| Pay Monthly phone | Tariffs between 5GB and 29GB | Tariffs of 30GB and above or selected 10GB Plus Plans |
| Pay Monthly SIM (12 months) | Tariffs between 12GB and 49GB | Tariffs of 50GB and above or selected 30GB Plus Plans |
| Pay Monthly SIM (24 months) | Tariffs between 12GB and 29GB | Tariffs of 30GB and above or selected 30GB Plus Plans |
As a partner of Disney+, the terms for that offer differ and most customers will be able to access at least a month of Disney+ as part of their O2 contract.
These O2 Extras can be a nice bonus for customers, although it might not be worth signing up just to get one since it only lasts for a maximum of six months and the services are freely available (albeit for a price) elsewhere.
Volt
Virgin Media O2 Volt is a series of features introduced after the two brands merged together in 2021.
It gives the following bonuses to customers who take both mobile services from O2 and broadband from Virgin Media:
Double mobile data on O2 pay monthly mobile plans
Up to £150 off a connected device such as a smartwatch or tablet when a customer takes out a new Custom Plan
Roaming in 75 destinations with the O2 Travel Inclusive Zone
A broadband speed boost up to the next level
Up to three WiFi Pods to eliminate home blackspots
These benefits can be useful for customers looking to take mobile services from O2 who are also interested in broadband and TV services from Virgin Media.
That said, costs can easily mount up with these types of plans, so it's worth checking whether all the services are required and whether it's cheaper to get them from separate providers.
Other perks
All O2 mobile customers receive access to O2 Priority which offers:
Deals from high street brands, tickets and experiences
Priority booking for thousands of events up to 48 hours before they go on general sale
Again, O2 Priority is a nice bonus for customers and there may be some offers that appeal to individuals.
SIM only plans
O2 were the last major mobile network to introduce unlimited data plans in 2019 but they now offer a full range of SIM only plans for customers who don't need a handset.
SIM only plans from O2 can be taken on several contract lengths:
24 months
12 months
30 days
Here are how their unlimited plans over the different contract lengths:
| | Package | Minutes | Data | Monthly price | Contract term |
| --- | --- | --- | --- | --- | --- |
| | Unlimited data | Unlimited | Unlimited | £30 | 24 months |
| | Unlimited data | Unlimited | Unlimited | £32 | 12 months |
| | Unlimited data | Unlimited | Unlimited | £36 | 1 month |
As we'd expect, it's cheaper if we're willing to commit for a two year contract and we need to pay more if we want the flexibility of a rolling deal.
---
Price comparison
We can compare a handset plan on O2 Refresh with deals from other mobile providers to see how they look alongside each other.
Here is the Samsung Galaxy A53 with data around the 5GB mark:
| | Handset | Minutes | Data | Monthly price | Initial price | Contract |
| --- | --- | --- | --- | --- | --- | --- |
| | Samsung Galaxy A53 (128GB) on Unlimited Calls and Texts 6GB | Unlimited | 6GB | £22 | Free | 36 months |
| | Samsung Galaxy A53 (128GB) on Advanced 4GB | Unlimited | 4GB | £27 | £20 | 24 months |
| | Samsung Galaxy A53 (128GB) on Refresh Flex | Unlimited | 5GB | £31.25 | £30 | 36 months |
| | Samsung Galaxy A53 (128GB) on 5G Essential | Unlimited | 5GB | £36 | £50 | 24 months |
In this example, O2 is not the cheapest option for the handset but they are not the most expensive either.
Remember that O2's customisable plan means more money could be paid for the device upfront to bring down the monthly costs or customers could choose to shorten the contract for higher monthly payments.
As for SIM only plans from O2, here is an example with around 30GB of data:
| | Package | Minutes | Data | Monthly price | Contract term |
| --- | --- | --- | --- | --- | --- |
| | 30GB data | Unlimited | 30GB | £8 | 24 months |
| | 30GB data | Unlimited | 30GB | £5 for 3 months, then £10 | 1 month |
| | 30GB data | Unlimited | 30GB | £10 | 24 months |
| | 30GB data | Unlimited | 30GB | £15 | 24 months |
Again, O2 is a more expensive network than others but it's worth considering what else might be included in an O2 deal such as European roaming and O2 Priority.
---
Coverage
O2 is one of the best networks for indoor 4G coverage across the UK, although they lag a little when it comes to overall geographic coverage.
Ofcom data from their Connected Nations 2021 report gives us the following information about O2's network:
| Coverage type | O2's coverage | Ranking out of four networks |
| --- | --- | --- |
| 4G geographic | 80% | 3rd |
| 4G premises (indoor) | 95% | Joint 1st |
| 4G premises (outdoors) | 99% | Joint 1st |
On indoor premises coverage, O2 are joint top with Vodafone, unsurprising really as the pair have a long-standing infrastructure sharing agreement which extends to 5G services as well.
Across the four nations, O2 are a solid choice in every area, ranking first or second for indoor 4G coverage across England, Northern Ireland, Scotland and Wales:
| Nation | O2's 4G coverage for indoor premises | Ranking out of four networks |
| --- | --- | --- |
| England | 95% | Joint 1st |
| Northern Ireland | 91% | 2nd |
| Scotland | 95% | Joint 1st |
| Wales | 91% | 2nd |
There is a caveat here though: while O2's geographic coverage in urban areas is 99% (in line with other networks), their rural coverage is only 78%, six points below EE's 84% and only one point above Three, the network with the lowest rural coverage.
Steps are being taken to improve 4G coverage in rural locations, and O2 are a signatory to the Shared Rural Network (SRN) commitments which will see the four networks invest a total of £532m in improving rural mobile coverage over the next four years.
It's also worth noting O2 haven't been idle in recent years when it comes to expanding their rural coverage.
In 2017, they confirmed their plans to connect 800 towns and villages in Scotland to the 4G network were on track, while they invested another £45m in 2018 to connect an additional 339 rural communities to 4G.
Ultimately, while O2 have some of the best mobile coverage across the UK, that doesn't matter if their network doesn't reach the areas a customer spends most of their time.
Use O2's official coverage checker to find whether their coverage reaches a specific postcode or town.
5G from O2
5G coverage is becoming an important consideration for mobile customers, with O2 expanding their 5G mobile network constantly.
It's estimated that O2 have rolled out their 5G services to:
Over 200 towns and cities across the UK
They intend to reach over 50% of the UK population by 2023
5G coverage varies dramatically based on a user's location, with those in urban areas more likely to have access to a 5G connection with O2.
We can get some indications of how 5G availability is faring in major cities thanks to bi-annual reports from RootMetrics.
They noted in their H2 2021 research that O2 had improved their 5G availability since the previous report, although their top availability levels were lower than their rivals.
The following locations had the most O2 5G availability in RootMetrics tests:
Hull (47.2%)
Edinburgh (46.7%)
Newcastle (40.6%)
Again, it's important to remember that just because a city has good 5G availability from O2, it doesn't mean that all areas within that city will have a good 5G signal.
This was clearly demonstrated in the close analysis RootMetrics undertook on 5G in the Greater London area and the London Central Activities Zone (CAZ).
O2 had the lowest availability of all operators in both, with 19.3% in Greater London and 29.6% in the CAZ.
Compared to the figures for market leader EE (42.4% and 68.1%), O2's London availability is decidedly low.
However, this doesn't mean that 5G coverage from O2 in a specific customer's area will be weak - it all depends on the operator's rollout schedule.
---
Speed
O2 is consistently named as the slowest of the four mobile networks when it comes to speed, whether we're looking at combined 4G and 5G speeds or just 5G speeds alone.
April 2022 testing data from Opensignal shows how O2's average download speeds compare to their three competitors:
| Ranking | Network | Combined 4G/5G | 5G only |
| --- | --- | --- | --- |
| 1 | EE | 45.0 Mbps | 60.5 Mbps |
| 2 | Three | 28.1 Mbps | 43.9 Mbps |
| 3 | Vodafone | 22.0 Mbps | 31.7 Mbps |
| 4 | O2 | 17.1 Mbps | 24.6 Mbps |
O2 is in last place on both measures, with a significant gap between them and market leader EE in this study.
It's always worth looking at multiple reports, however, because research methods differ and we can see how these produce different results.
Both RootMetrics and nPerf produced reports in the summer of 2022 showing how the four networks performed in speed tests. RootMetrics undertook driving and walking tests in major urban locations while nPerf analysed user-initiated speed tests on their app.
Although the two winners on speed were different, O2 again delivered the slowest speeds:
| Network | RootMetrics H1 2022 | nPerf 2022 |
| --- | --- | --- |
| EE | 66.2 Mbps | 79.2 Mbps |
| O2 | 16.4 Mbps | 25.0 Mbps |
| Three | 29.9 Mbps | 85.6 Mbps |
| Vodafone | 23.8 Mbps | 51.7 Mbps |
So, multiple pieces of research situate O2 as the slowest of the four mobile networks.
Yet it's worth remembering that speeds will vary in different locations, especially where 5G mobile rollouts are making an impact.
The merger deal between O2 and Virgin Media that closed in 2021 promised increased investment across all the company's services over the next few years. We may see the impact of that on speeds in the future.
---
Customer service
O2 sit firmly in the middle of the pack for customer service, with their complaint levels usually around the industry average too.
In Ofcom's most recent Comparing Service Quality report, O2's figures demonstrate their average performance:
| Measure | O2's performance | Compared to industry average |
| --- | --- | --- |
| Satisfaction with overall service | 92% | 1% above average |
| Satisfaction with value for money | 86% | 1% above average |
| Customers with a reason to complain | 9% | In line with average |
| Overall satisfaction with complaint handling | 53% | In line with average |
| Complaints completely resolved on first contact | 42% | 1% below average |
| Average call waiting time | 3 minutes 59 seconds | 1 minute 44 seconds slower than average |
For most mobile customer service metrics, O2 are in line with the industry average or just a single percentage point on either side of it.
However, their call waiting times in 2021 were far below the average, meaning customers had to wait almost four minutes for their calls to be answered. This was the longest waiting time of any mobile provider covered by Ofcom's report.
Yet the key metric when it comes to mobile customer service is overall satisfaction - and O2 are slightly above average on that score.
Like most mobile providers, O2 have had their fair share of customer service difficulties.
One of the most high profile was their December 2018 outage that left around 25 million customers unable to use their devices for up to two days.
More recently, in 2021 they were rebuked by Ofcom for overcharging 250,000 customers when calculating their final bills. They were fined £10.5m for the errors.
However, overall, O2 have a decent customer service over recent years, suggesting most customers will have a good experience dealing with them.
---
Special offers
Offer
Terms

Get this offer

Black Friday: Unlimited data, unlimited minutes and texts and Apple Music free for 6 months just £25.99/mth

Sorry, this offer ended 6 December 2023

24 month contract. Mobile SIM only.

Get this offer

Get this offer

Black Friday: 30GB data, unlimited minutes and texts and Apple Music free for 6 months, just £12.99/mth

Sorry, this offer ended 6 December 2023

24 month contract. Mobile SIM only.

Get this offer

Get this offer

More than double data for up to 3 months on O2 Pay As You Go from £10/mth

Offer ends 25 January 2024

1 month contract. Mobile SIM only.

Get this offer
---
Verdict: Is O2 worth signing up to?
O2 remain a good mobile network choice thanks to their great 4G coverage and decent customer service record.
One of the selling points for O2 is their O2 Refresh system that makes it clear how much handsets and airtime are costing, plus custom tariffs allow customers to select how much they want to pay upfront, cutting down on their monthly bills.
That said, the splitting of the contract may feel too complicated for some customers who just want to sign up to a deal without thinking about the separate elements.
The things we like about O2 are:
Custom Plans are flexible
O2 Extras and O2 Priority are good perks
4G coverage is generally some of the best
European roaming is still inclusive
There are a couple of cautionary notes though:
Their 4G speeds aren't the fastest
Contracts can default to 36 months making mobile comparison more complicated
Even so, O2 are a good choice for customers looking at a new mobile provider, especially if they want to combine O2 services with those from Virgin Media or want access to some inclusive roaming.
Read more about the cheapest SIM only deals and how to identify the best ones or visit our guide to O2's mobile broadband network if you're looking for a data only SIM.