Which mobile network offers the best coverage?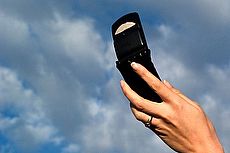 ©iStock.com/leopardhead
IN A very short space of time, the mobile phone has become an essential part of our lives, so being cut off somehow can be deeply frustrating.
Sometimes that's our fault - we've let our phone run out of charge, or forgotten to top up credit - but finding ourselves without coverage is still a real possibility.
So which mobile network offers the best coverage?
In this guide we'll look at the main factors that affect coverage, from the simple ones like reach and strength of signal, to the less immediately obvious issue of the frequency an operator uses.
The biggest network
There are no prizes for guessing which mobile operator has the biggest network. Thanks to their roots as two separate operators, T-Mobile and Orange, EE have the widest UK coverage in both population and geographical terms - for both 4G, and the older 2G and 3G signals.
The 4G network already covers 97% of the population, and about two thirds of the UK geographically speaking; they're aiming to cover 95% of the UK's land mass by 2020.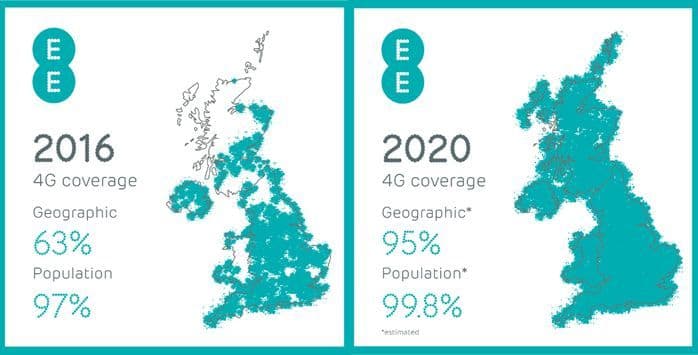 That ambition is backed up by the fact that they can use BT's infrastructure as well as their own; they've already been making use of BT's fibre network to support the switch-on of 4G services in previously uncovered areas.
For comparison, the percentage coverage figures for all four network operators, as provided to Ofcom at the end of 2015, are as follows:
Combined 2G and 3G coverage
Combined 3G and 4G coverage
Premises
Geographic
Premises
Geographic
99%
78%
98%
74%
98%
72%
92%
47%
98%
68%
98%
68%
98%
77%
92%
49%
SOURCE: Ofcom Connected Nations Report 2015. Available here.
If 4G coverage is important wherever we go, the choice comes down to EE and Three; if we want to be confident we'll have some kind of data coverage, no matter the speed, Vodafone are only a shade behind EE.
That said, as the image above shows, there are large patches of the UK that EE don't cover yet - and there's always the possibility that one of the other operators provides coverage in those places.
The best way to check whether a network is available in an area, and how good the signal is, is to use Ofcom's mobile coverage checker.

While based in large part on the signal information provided by the networks themselves, Ofcom have carried out their own tests in various locations around the UK to set the thresholds for the reliability of voice calls.
Voice calls are an important measure of a network's reach for a couple of reasons. Firstly, they're the most basic service and the one we'll fall back on in case of emergency.
That means they can be made using the oldest, most widespread mobile technology - 2G - and yet, as the images we've grabbed from Ofcom's coverage checker above show, even EE can only provide patchy voice call service in less populous areas.
The silver lining is that all four networks are obliged to provide guaranteed phone and text coverage (2G and 3G) to 90% of the geographical UK by the end of next year.
Region by region
The fact that EE have the UK's biggest network means that region by region, there's a strong chance they'll provide the best coverage, at least in terms of availability.
But availability of a network isn't everything. Ofcom's choice of metric - the strength of signal when making voice calls - is telling: is a network's coverage better if it's widespread but somewhat weak, or strong but only concentrated in certain areas?
Again, it depends how, where, and when we use our phones - those of us who tend to stay in a particular area may well be more interested in the network that can offer us the strongest, most reliable, signal.
By this measure, where all four networks are available, Vodafone tend to fare very well - but EE make up for their weaker signal by being consistently available, and in all but one region they provide the fastest data connections.
To get an idea of the networks' regional performances, we've used OpenSignal's crowdsourced data regarding signal strength and 3G/4G connection statistics.
We've given the most weight to signal strength, as this has the most impact on the level of service we can get, but where those results are close we've taken the standard of data connection - speed and latency - into account:
| Region | Coverage (best to worst) |
| --- | --- |
| East Midlands | Vodafone, EE, O2, Three |
| East of England | EE, Vodafone, Three, O2 |
| London | Three, EE, Vodafone, O2 |
| North East | Vodafone, O2, EE, Three |
| North West | O2, Vodafone, EE, Three |
| Northern Ireland | EE, Three, Vodafone, O2 |
| Scotland | Vodafone, O2, EE, Three |
| South East | EE, Vodafone, Three, O2 |
| South West | O2, Vodafone, EE, Three |
| Wales | Vodafone, O2, EE, Three |
| West Midlands | Vodafone, O2, EE, Three |
| Yorkshire and the Humber | O2, EE, Vodafone, Three |
Do bear in mind that within these regions themselves there can be significant variations: in Scotland, for example, Vodafone and O2 have the strongest signals where they're available - but OpenSignal lack any data at all for these two networks once we get north of the Cairngorms.
Also notable is that while O2 offer the second strongest signal in much of the North East, there's almost no data for them in the region surrounding Berwick upon Tweed.
The lack of data for a particular network at the local level doesn't necessarily mean that network isn't available - but it's a good indicator.
Put it this way: if OpenSignal don't have any data for an area, that's because there's no one (or next to no one) there using the OpenSignal app over that network - which suggests a lack of signal.
It's not that simple, but it's a good rule of thumb.
Frequency
Handset reviews on Choose
Even in those lucky areas where availability and signal strength look to be good for each network, there's one more major factor that can affect how good our mobile coverage is, and that's the frequency the network uses.
It's this that affects whether we can use our phones indoors, or at some distance from the nearest mast, and how well the mobile service holds up when it's busy.
Each network operator has access to certain frequencies:
EE: 800MHz, 1800MHz and 2600MHz
O2: 800MHz
Three: 800MHz and 1800MHz
Vodafone: 800MHz and 2600MHz
The different frequency bands have different properties that make them better for different kinds of mobile coverage. Very briefly, they break down like this:
800MHz: Travels long distances well, penetrates walls. Low capacity.
2600MHz: High capacity. Short range, easily blocked.
1800MHz: Offers a compromise between the two above.
O2's frequency allocation - a small chunk of the 800MHz band - is designed to help enable them to meet one of the obligations of their operator's licence: they must be able to offer indoor coverage (voice and text) to 98% of premises by end of 2017.
Combined 2G and 3G coverage
Outdoors
Indoors
99%
94%
98%
93%
98%
93%
98%
92%
SOURCE: Ofcom Connected Nations Report 2015. Available here.
The 800MHz frequency is ideal for this, as it's the best at penetrating even thick walls, and covering the kind of distances that make serving rural areas something of a challenge.
Its ability to penetrate obstacles also makes it useful in built up areas - but because it's low capacity, O2 customers may find they struggle to get a consistent signal or connection when the network is busy - in towns or at peak hours, for example.
The 2600MHz frequency, on the other hand, has been allocated in chunks that make it ideal for dealing with high volumes of data traffic - great in busy towns and cities where there are lots of people trying to use their data connections all at once.
It's not as good at getting past obstructions, however, so the signal indoors won't always be as good as it could be.
As noted above, the 1800MHz frequency strikes something of a balance between the other frequency bands.
Those of us in more rural areas will do better with a network that uses the lower frequencies - which is why in the table above O2 rank much better in the regions that are less densely populated.
EE have covered all of their bases - but as they and Three each have a smaller chunk of the 800MHz frequency than either O2 or Vodafone, their coverage is weaker where that frequency works best.
Extra choice - MVNOs
If it turns out that only one network offers good enough coverage everywhere we need it, it doesn't mean we're stuck with them for the rest of eternity.
For one thing, all four network operators are constantly working to improve or expand their coverage, whether in terms of connecting more places, strengthening the signal available in existing locations, boosting data speeds and so on.
Then there's the fact that next year the Government will be auctioning the frequency allocations for the next generation of mobile coverage, 5G.
But more immediately, we still have some choice of provider thanks to the existence of some 40 or so mobile virtual network operators (MVNOs).
MVNOs buy space on one or more of the main operators' networks, then resell services to us - often at a lower cost - and Ofcom state that the signal strength should be exactly the same whether we're with an MVNO or its parent network.
That means that even those of us in an area where only one of the main networks can provide a decent signal have some choice of operator.
EE provide the network for the majority of UK MVNOs, including BT, Plusnet, and Virgin Mobile - but the UK's biggest MVNO, Tesco Mobile, piggybacks off the O2 network, as will Sky Mobile when that launches.
GiffGaff and iD both use Three to provide their signal, and Vodafone are the network behind Lebara and TalkMobile.
Bear in mind, however, that there's often a reason for the lower prices MVNOs seem to charge: some are limited to the 2G and 3G networks, while the service is more likely to be no frills.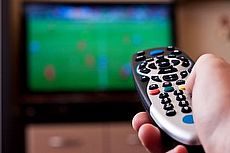 15 November 2017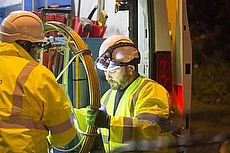 10 November 2017
9 November 2017
Follow us or subscribe for FREE updates and special offers