Ofcom's published technical advice was requested by the government earlier in the year, and although submitted to parliament in June, has only been released to the public this week.
The publication details four key options available to tackle the problem of areas in the UK without mobile coverage. This comes as a report by the RAC Foundation uncovered almost 50,000 miles of road in the UK which had no mobile coverage at all.
Ofcom say that although mobile coverage is improving, there is still 7% of the UK's landmass not covered by any mobile network at all, and 30% does not have access to voice and data from all mobile operators.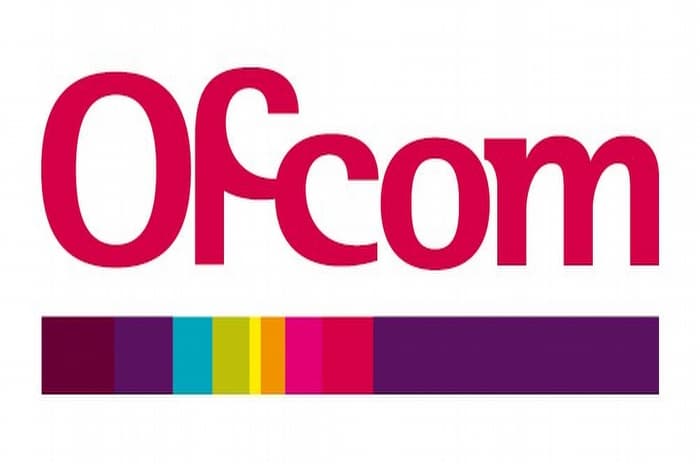 Source: Ofcom
What did Ofcom recommend?
Ofcom said that, due to the importance of good mobile voice and data to both individuals and businesses in the UK, steps needed to be taken to eliminate the areas where connectivity is absent. They recommended four potential solutions:
Public subsidies: Coining a phrase once used by David Cameron, Ofcom have said public money could be used to fund coverage in the nation's 'not spots'. They estimate the cost of this to be in the region of £3 - £6bn.
UK roaming: They raised the idea of rural wholesale access, which in plain English would mean mobile roaming capabilities across the UK. This would allow users to access other networks if their own was not available, and Ofcom estimate it could lead to a 90% coverage level.
Sharing infrastructure: Currently network operators have some sharing policies in place, where they rent space on masts and other infrastructure to competitors. Ofcom are looking into ways of instigating more of this.
Planning reforms: Ofcom suggest amendments to planning regulations to reduce the cost of building and maintaining mobile masts around the country. They think mobile operators should be allowed the same compulsory purchase rights as other utility companies.
These proposals come as a precedent to the auction of 700MHz licenses, scheduled to take place in 2019.
How realistic are these proposals?
In terms of public subsidies, there has been some previous experience of this. Back in 2011/12, the government's Mobile Infrastructure Project (MIP) looked to invest £150m of public money into improvements in the mobile network.
However, out of a target of 575 masts proposed to be built under the MIP, only 75 were actually delivered. Mixtures of issues led to the poor outcomes, including issues with planning and the challenge of finding power supply in highly rural areas.
The subject of a UK 'roaming' service, has been raised before, back in 2016 when MPs floated the idea to combat 'not spots'.
However, Mobile UK, the voice of the nation's operators, was wholly resistant to the idea. They cited 'technical difficulties' and 'disincentive to competitive network investment' as reasons to oppose the proposal.
For suggestions three and four, some elements of these are already in development under the UK Government's Future Telecoms Infrastructure Review. So far, the review has spurred a business rates 'holiday' for fibre, but it's unlikely this will be extended to mobile operators too.
The fibre incentives are due to be removed in 2022, despite the universal coverage goal extending to 2033. Generally, governments will prefer to protect business rates, even if reducing or temporarily removing them could achieve good things.
How bad is mobile coverage in the UK?
Since 2015 users have been able to access Ofcom's signal checker to see which operators are most likely to offer good coverage in their area. Taking a snapshot of the current situation demonstrates pockets of landmass where no network offers coverage, even in densely populated areas such as the South East.
Ex-Prime Minster, David Cameron, referred to the lack of 3G or 4G in rural locations as 'frustrating'. During office, his government committed to bring more mobile coverage to what he dubbed as 'notspots' but found a lack of willingness to cooperate on the part of the network operators.
Despite millions of pounds pledged by the government, the operators weren't interested. For them, adding a mast in a rural area means more maintenance and upkeep for little in the way of return. In business terms, they can make more money by pushing superfast 4G in the cities than by providing voice calls in rural Cornwall.
But even urban cities are not immune to mobile blackspots, as an Opensignal study discovered. In the 20 largest cities in the UK, a 4G LTE signal was only available in between 82.7% and 67.5% of locations around the area.
What are mobile operators doing to improve coverage?
Despite there still being areas of zero coverage, most mobile operators are investing in improvements all the time.
EE have committed to delivering 4G services to 95% of the UK by December 2020. This is certainly an admirable target but would still leave lots of areas as 'not spots'. Added to this, they are only one operator, and not everyone wishes to be a customer of EE.
Last year, O2 invested heavily in new masts and generators to expand 4G services to rural Scotland, connecting 800 additional new towns and villages to fast mobile services. Vodafone ran a similar project in Wales, bringing coverage to 94% of the country.
Although 100% coverage may be still a long way off, and potentially not feasible at all, improvements are being made every day. With the recent awarding of 5G bandwidth, and plans to release 3.6GHz and 3.8GHz next year, we're bound to see coverage improvements as time goes on.