A study conducted by the RAC Foundation has discovered that 20% of UK roads are not adequately covered by mobile phone voice networks. In addition to this, nearly 30% have no or only partial data connections. This could leave drivers stranded in the event of a breakdown.
According to the research, 44,368 miles (18%) of the nation's roads, have only partial coverage, with not every operator providing a signal. In addition to this, 2% of the nation's roads (5,540 miles) are complete blackspots, with no coverage from any of the country's four mobile networks.
Additionally, a further 5,452 miles of road have no 3G data coverage at all, and more than 66,000 miles are only covered by some operators for data. Despite the expansion of 4G capabilities nationwide, still only just over half (51%) of roads are covered.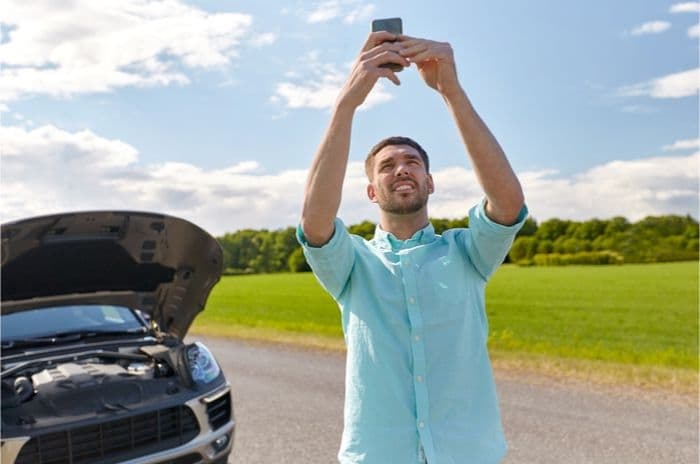 The worst affected areas
All of the areas which are worst affected tend to have a high proportion of rural areas. Many of the top 10 were in Scotland, despite O2's efforts to connect more Scottish locations last year with investment in new masts. Many parts of Wales also housed notable dead spots.
Highland, with 910 miles
Powys, with 411 miles
Argyll and Bute, with 388 miles
Cumbria, with 296 miles
Dumfries and Galloway, with 266 miles
North Yorkshire, with 219 miles
Gwynedd, with 213 miles
Na h-Eileanan Siar, with 207 miles
Scottish Borders, with 192 miles
Devon, with 190 miles
Altogether, 90 local authority areas were found to have stretches of road with no voice signal at all.
Our research shows that EE have the largest network, thanks to being an amalgamation of two separate operators - T-Mobile and Orange. Despite their strategic use of BT's fibre network to switch on 4G in rural areas, some areas are still out of service, even for this large operator.
The risk of stranding
The UK's four network operators, O2, EE, Three and Vodafone, provide service for all the rest of the country's mobile companies. Contracts from other providers are reliant on these networks to offer service. For instance, Asda Mobile, BT Mobile and Virgin Mobile all use the EE network for service.
For the 44,368 miles of road with partial coverage, if coverage is provided by a network other than the motorists own, they will still be able to make an emergency call. However, on the 5,450 miles of road with no service whatsoever, not even an emergency call can be made.
In terms of data, motorists who are reliant on smartphones for navigation could come unstuck if they hit one of the blackspots. A total of 66,619 miles of road (27%) were found to have only partial coverage, meaning not all four networks were present, and 5,452 had no data service at all.
Still work to be done
The director of the RAC foundation, Steve Gooding, commented that coverage had improved hugely across the road network. He said that the motorways, which convey around a fifth of the UK's traffic, are completely covered for both voice and data, and for all but a handful of miles, also for 4G.
He referred to the introduction of autonomous vehicles and connected cars, which are designed to improve the safety of our roads. He pointed out that in order to achieve the desired results, these cars would need constant connections no matter where they go.
Overall, the results of the survey are a great improvement over previous analysis. Coverage for voice calls has now reached 195,797 miles of road, which is 80% of the roads in the country. However, as Gooding concluded, there is 'still work to be done to make constant and comprehensive coverage a reality'.