Sky Mobile is here: what you need to know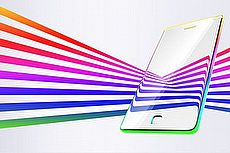 © Sky
AT THE start of 2015, Sky announced their intention to become a mobile virtual network operator, having agreed a deal to use O2's network to provide coverage.
Just under two years later, they've launched a range of three SIM-only plans with the pledge that users won't ever pay for calls, texts or data they don't need.
It's a brave stance to take: in a world where we judge providers by the size of their allowances, Sky's plans rest on customers being willing to pay for every call and text they make in the same way they would with a landline - unless they have Sky TV.
No other quad-play provider has dared offer such an all-or-nothing incentive to bundle services, so what are Sky offering that makes them so confident? Read on to find out, or skip ahead using the links to the right.
Sky Mobile - the plans
Sky say they plan to start selling handsets later this year, with devices from Apple and Samsung expected to be available alongside other, as yet unconfirmed, brands.
In the meantime they've chosen an interesting approach with their SIM-only deals. The SIMs themselves each come with a 12-month contract, but once we have one we're reasonably free to move between the data plans.
We've called them data plans, because each of the three tariffs includes only a data allowance as standard; whether we get calls and texts included depends on whether or not we have Sky TV.
Those who do have one of the broadcaster's TV bundles (more here) will get unlimited calls and texts to standard UK landlines and mobile numbers every month, but - and this is the interesting part - everyone else, including those who have Sky Talk and/or Sky Broadband, must pay for every SMS and outgoing call they make:
Data
Calls and texts
Contract term
Monthly price
1GB
Sky TV customer

Everyone else
Unlimited

Pay as you use
12 months
£10
3GB
12 months
£15
5GB
12 months
£20
When other mobile operators now offer a generous helping of texts, and increasingly unlimited SMS messages, in their monthly allowances, this seems a bit odd on Sky's part.
But as Virgin Mobile said when they launched their 4G SIMs, an increasing number of us use apps like Facebook Messenger and WhatsApp rather than texts to message each other these days.
Those who do like talking and texting can add an unlimited allowance of both for £10 a month if they want. Otherwise they'll be charged 10p per minute for calls to UK landlines, mobiles, and voicemail, and 10p per SMS sent.
Then there are the usual non-inclusive charges that all mobile users face, for MMS messages and the like:
| Type of usage | Cost |
| --- | --- |
| Calls to standard UK landlines and mobiles | 10p/minute |
| Calls to 084, 087, 09, and 118 numbers | Access charge of 45p/minute |
| Calls to 0500, 080, and 116 numbers | Free |
| Calls to 999 and 112 | Free |
| Texts | 10p each |
| Picture messages (MMS) | 40p each |
Note that there's no additional charge cited for going over our data allowance. Anyone worried about running out of data can buy an add-on to last them until the end of the month:
| Type of usage | Extra cost |
| --- | --- |
| 1GB UK data | £10 per month |
But Sky seem to have tried to ensure that once we've found the right plan, we shouldn't need to worry too much about hitting our data limit.
Roll and Mix
As mentioned above, customers can add and remove extras, and move between the plans pretty much as and when they need to, within reason, in what Sky Mobile refer to as their Mix feature.
Those wishing to move to a more expensive plan with more data will find the changes are made pretty much immediately, but those who want to downgrade will need to see out the rest of that billing month before they move onto the cheaper plan.
Those who don't have Sky TV can also add and remove the unlimited calls and texts bolt-on on a monthly basis if they want.
Combining Mix with the Roll feature could mean never running out of data again.
Roll is the one that's likely to grab people's attention: Sky promise that any remaining data we have at the end of any billing month - even if it's just a couple of MB - will be kept by for us to use for up to three years.
Say we've got the 3GB plan and we only use around 2.2GB of data per month. The unused 0.8GB will be put aside in our own personal data piggybank. Once we've got at least 1GB of data stashed away, we can apply for it to be added onto the current month's data allowance, in 1GB units.
If we don't need the full 1GB, anything we don't use will once again be put aside for us at the end of the month, with a new three year expiry date.
While there's no limit to how much data we can store in our piggyback - and we can pool ours with that from up to four other Sky Mobile SIMs connected to the same account - it can only be used in the UK.
As upgrading to the next plan up costs just £5 a month more for another 2GB of data per month, only those who regularly use more than 5GB of data should ever need to buy the £10 1GB bolt-on.
Sky's other services
As it's the service that opens the door to unlimited free calls and texts and a couple of other features for Sky Mobile customers, we'll start with Sky TV.
Sky Q TV
Since October last year, Sky have been selling all of their TV packages with one of their new Sky Q boxes. The default option is the 1TB box, but customers are given the choice of the 2TB, Ultra HD-compatible box if they'd like.
In both cases the monthly subscription price is the same; it's the setup costs that vary:
Package
Channels
Contract term
Upfront price
Monthly price
Original bundle
275+ (240 free to air, 11 HD)
18 months
£20
£20
for 18 mths,
then £22
Variety bundle
315+ (240 free to air, 11 HD)
18 months
£20
£25
for 18 mths,
then £32
Box Sets bundle
365+ (240 free to air, 50 HD)
18 months
£20
£31
for 18 mths,
then £38
Those looking at the 2TB box can bring their setup fees down from £199 to just £60 by going for Sky Q Multiscreen, which includes a streaming Sky Q Mini box - but they should expect to pay another £12 a month on top of their standard subscription:
Package
Channels
Contract term
Upfront price
Monthly price
Sky Q Multiscreen: Original bundle
286 (11 HD)
Online Video
12 months
From £15 to £60
£32
Sky Q Multiscreen: Variety bundle
326 (11 HD)
Online Video
12 months
From £15 to £60
£44
Sky Q Multiscreen: Box Sets bundle
365 (50+ HD)
Online Video
12 months
From £15 to £60
£50
There's more detail on what's included in each of Sky's TV bundles, and the extra channels available, in our full review here, while we look at the differences between the various Sky Q boxes in this guide.
Save and Sync
Sky TV is the key to triggering the Sky Mobile's Save feature. This doesn't just include just free calls and texts for the bill payer, but for up to four other Sky Mobile SIMs linked to their account - and free Sky Go Extra.
Sky Go Extra allows users to register up to four devices (mobile or tablet) and stream or download Sky TV content with them wherever we are.
At present, however, Sync is only of any use to Sky TV customers who have one of the old Sky+ boxes, although it mirrors some of the functionality of the Sky Q app available to Sky Q Multiscreen subscribers.
The big appeal here is the ability to sync personal recordings - not just on demand content - from a Sky+ box to our mobile devices, whether by downloading them before heading out, or streaming them in real time via 4G or mobile wi-fi, wherever we are.
A fully compatible version of Sync should be available for Sky Q viewers later this year.
Sky Talk
While they're still best known for their TV, Sky also have a reputation for running some good broadband deals - which means taking their landline.
Sky Talk line rental costs £17.40 a month; while cheaper than the likes of BT and Virgin Media, it doesn't include any calls. There's a range of call bundles available, which have the following effect on the price:
Plan
Contract term
Monthly price
Pay As You Talk
12 months
Free
£18.99
Talk Evenings & Weekends Extra:
Unlimited evening and weekend calls to UK landlines, UK mobiles and 0845 and 0870 numbers
12 months
Free
£22.99
Talk Anytime Extra:
Unlimited anytime calls to UK landlines, UK mobiles and 0845 and 0870 numbers
12 months
Free
£26.99
Talk International Extra:
Unlimited anytime calls to UK landlines, UK mobiles and 0845 and 0870 numbers
PLUS Unlimited geographic landline calls to 50 international countries
12 months
Free
£30.99
Anyone who wants inclusive calls will need to factor in the extra cost of their chosen call bundle when looking at the prices for Sky Broadband, all of which include the basic £17.40 line rental.
Sky Broadband
These are the basic packages on offer:
Package
Broadband
Contract term
Upfront price
Monthly price
Broadband 12GB
Up to 17Mb
12GB usage
18 months
£19.95
£43.99
for 18 mths,
then £40
Broadband Unlimited + Talk
Up to 17Mb
Unlimited
12 months
£19.95
£20
for 12 mths,
then £28.99
Fibre + Talk
Up to 38Mb
25GB usage
18 months
£59.95
£28.99
Fibre Unlimited + Talk
Up to 38Mb
Unlimited
18 months
£59.95
£38.99
Fibre Max + Talk
Up to 76Mb
Unlimited
18 months
£59.95
£43.99
We look into these deals in more detail in our main guide, here - but bear in mind that as with Sky Mobile, there are often incentives in the form of reduced prices for those willing to bundle Sky Broadband with Sky TV.
Coverage
Like Tesco Mobile and GiffGaff, Sky Mobile use O2's network to provide their service.
O2 can't claim the widest coverage across the UK, but they do have a reputation for providing a strong and reliable signal where they are available.
Voice calls (2G and 3G)
Combined 3G and 4G data
Premises
Indoors
96%
96%
Outdoors
99%
92%
Geographic
78%
63%
SOURCE: Ofcom Connected Nations Report 2016. Available here.
These percentages should continue to rise in the coming months, as O2 have a legally binding commitment to provide strong voice call coverage to 90% of the geographic UK, and 4G indoor coverage to 98% of the population, by the end of 2017.
O2's own coverage checker shows where the most work is needed - and increasingly, it's only the very sparsely populated areas that are lacking any kind of signal.
Customer service
We won't know for some time how Sky Mobile's customer service shapes up, but as Sky are looking after everything but the mobile signal itself, the signs are promising.
Ofcom's quarterly figures usually show Sky in the enviable situation of provoking some of the least complaints among the bigger providers of all their products - pay TV, broadband and fixed line phone services.
At the other end of the spectrum, Sky have also beaten Virgin in the past few annual Ofcom reports on customer satisfaction - and although O2 are only supplying the signal for Sky's mobile network, they also have strong customer satisfaction ratings.
In conclusion
We're used to seeing incentives for bundling, but we've never seen a quad-play provider offer such a targeted incentive before.
But Sky have spent a long time planning and preparing for the launch of their mobile network, and given the size of their TV customer base, they're clearly confident that they'll get enough interest to justify the approach.
It seems a shame that other Sky customers miss out, especially as Sky's home phone service is also a line only affair, but there's no getting away from the fact that more of us are using our data connections to message and call people.
It'll be interesting to see how the service shapes up.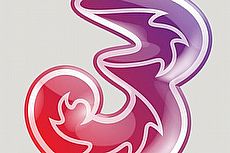 7 December 2017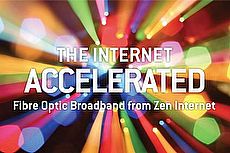 6 December 2017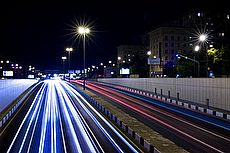 4 December 2017
Follow us or subscribe for FREE updates and special offers