Streaming video content is one of the biggest drains on any mobile allowance, but Sky Mobile have come up with a solution to help their customers.
As of this week, customers on Sky Mobile will be able to stream all their content via any Sky app without the usage coming off their monthly allowance. This includes Sky Go, Sky Kids, Sky Sports and Sky Cinema.
Previously Sky allowed users to download content to watch when they were away from home via Sky Go Extra, but that was reliant on having enough storage on their device to house the content.
Now, Sky Mobile users can stream anything included in their subscription on demand, without using up their precious MBs. The service work both in the UK and while roaming in the EU, meaning customers can catch up on all their favourite shows when they're on holiday too.
Users will need to be subscribed to the service, either on a TV based account or through their mobile phone agreement, in order to access the relevant channels.
Customers who aren't subscribed to Sky TV won't be able to view any premium channels, but they will gain access to the classic Freeview range of channels as well as free Sky channels such as Sky News.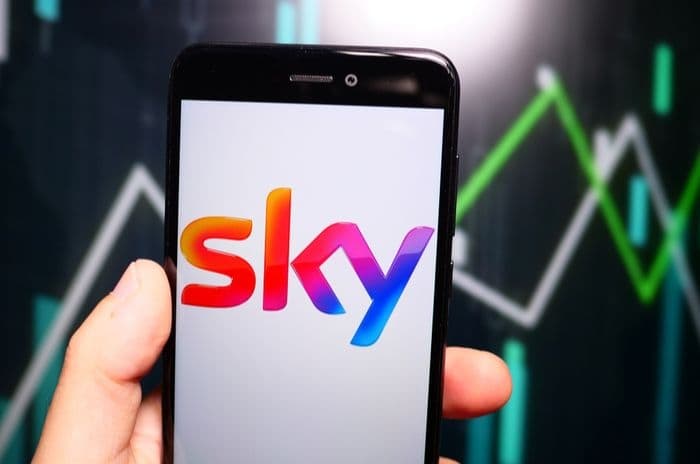 Credit: Shutterstock.com
Is it any good?
According to Sky, the move to allow unlimited streaming on the go was 'largely influenced' by their customers. Feedback from some of their 400,000+ mobile customers showed people wanted to have more access to Sky content while out and about.
Sky have said that the average person spends an hour a day commuting, and that many enjoy streaming video content while they are doing this.
The move is Sky's latest endeavour to tackle the domination of Netflix in the video on demand (VOD) marketplace. Last year they introduced Netflix to their subscription TV customers, as well as a boosted streaming service of their own known as 'Ultimate on Demand'.
Zero data offers
The idea of a 'free pass' to use mobile data without it being taken off your allowance is nothing new. Three launched 'Go Binge' almost two years ago, which allows customers to watch Netflix and use some other streaming services without it affecting their data.
Virgin don't allow streaming, but they do allow users to access Twitter and WhatsApp data free. And Vodafone sell a video pass which allows streaming data free for £7 a month.
As always, it's not wise to enter into a mobile contract purely on the basis of a new offer such as this. Customers are encouraged to check reviews of Sky Mobile and other providers as well as comparing prices and plans to ensure they get the best deal.