Sky Mobile plan details revealed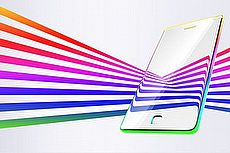 © Sky
SKY have released the details of the plans and prices for their Sky Mobile service, and a rough idea of when they'll be available to buy.
They're starting with three SIM-only data plans, offering from 1GB to 5GB of 4G data per month, with unlimited calls and texts included for Sky TV customers.
Customers will be able to bank any data they don't use in a given month for up to three years, and while the contracts will be sold on 12-monthly terms, users will be able to move between the plans every month.
Sales are expected to begin in mid December for existing Sky customers and those who pre-registered their interest; they'll be opening up to general sale from the New Year, with plans to add handsets later in 2017.
The plans
Most quad-play providers offer incentives to encourage people to bundle a good number of their services, but Sky appear to have decided to keep the biggest incentive for just one group of their customer base: those who have Sky TV.
Have a look at their plans to see what we mean:
Data
Calls and texts
Contract term
Monthly price
1GB
Sky TV customer

Everyone else
Unlimited

Pay as you use
12 months
£10
3GB
12 months
£15
5GB
12 months
£20
It's not just the Sky TV account holder that benefits; as with BT Mobile's monthly discount for those living in a house with a qualifying other service, Sky extend the free calls and texts to up to four more Sky Mobile SIMs in the household.
The perks for Sky TV customers don't end there: those who have the old Sky+ boxes will get Sky Go Extra free of charge, saving them £5 a month, or £60 a year.
Those who don't have Sky TV, however, can add unlimited calls and texts to their plan for £10 a month.
Sky have a lot of TV customers who stand to benefit - of the roughly 12.5 million customers they had in the UK and Ireland at the end of June this year, the majority have Sky TV, with a large proportion taking Sky's broadband and landline as well.
But it seems a little unfair that those who only have Sky Talk and Sky Broadband have to pay for calls and texts - whether on a one-by-one basis, or to get an unlimited allowance - as they also don't get any inclusive calls with their Sky Talk line rental.
There's no word yet on how much such out of allowance usage will cost; we'll update this article when we know.
Roll, Mix
Sky have, however, come up with three other key features, at least one of which will be crucial in helping make up for the lack of inclusive calls and texts.
That makes four main features all together, each with its own catchy title: Roll, Mix, Save, and Sync.
Roll and Mix are likely to be the make or break features for those who don't have Sky TV.
Mix refers to the ability to move to a different data plan, and for those without Sky TV, to add or remove the £10 calls and texts bolt-on, on a monthly basis.
Roll is the feature that's likely to grab a lot of headlines: the ability to save unused data for up to three years.
Collecting the unused data is automatic: at the end of every month, any data we haven't used will be put by for us, either in our own personal "piggybank", or in one shared with up to four other family or household Sky Mobile customers.
Once we've got more than 1GB of data saved, we can log into our account and redeem some of that stash, in 1GB units; if we don't have enough data stored there'll be the option to buy a 1GB add-on (price not yet available).
There's no cap on how much data we can store on our piggybanks, but it can only be used in the UK.
Save and Sync
The other two features are only of any use to Sky TV customers.
Save refers to the unlimited calls and texts, and for those with a Sky+ box, being able to get Sky Go Extra free of charge.
At launch, Sync is only of any use to Sky+ subscribers, who'll be able to access the recordings they've stored on their boxes at home on their mobiles, wherever they are.
They'll have the choice of streaming from their set top box over 4G or wi-fi, or downloading recordings to their phones over wi-fi to watch later.
The Sky Q app already provides some of this functionality to Sky Q subscribers, but Sync will be made fully compatible and available to them next year.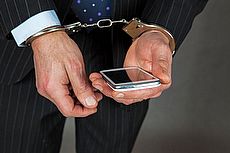 23 November 2017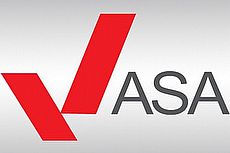 23 November 2017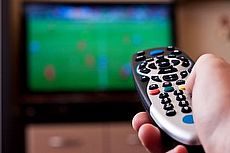 15 November 2017
Follow us or subscribe for FREE updates and special offers