Mobile network review: are Virgin Mobile any good?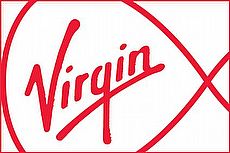 AT THE time we're writing this review, Virgin Mobile have finally started selling 4G data plans.
It seems odd to think that the company responsible for the UK's fastest widely available fixed line broadband was until recently offering decidedly middling mobile data connections - but that's part of the problem of being a virtual mobile network.
They're one of the biggest MVNOs in the UK - only Tesco Mobile have more customers - but being stuck with 3G as more operators introduced 4G as standard helps explain why the company are still better known for their broadband and TV.
Now they can offer faster data - and over the UK's biggest 4G network - how do they measure up?
Virgin Mobile SIM plans
Virgin Mobile's 4G ambitions rest on just five tariffs, available in SIM-only form or with a handset.
In both cases, the SIM part of the deal is sold on 30-day terms, with customers able to move between tariffs every month if they need to.
Whether we're interested in getting a handset or not, these are the five plans we'll need to choose from:
| | Data | Calls and texts | Monthly price | |
| --- | --- | --- | --- | --- |
| | 300MB | 300 minutes, unlimited | £6 | |
| | 1GB | 1,500 minutes, unlimited | £9 | |
| | 2GB | 2,500 minutes, unlimited | £12 | |
| | 4GB | 2,500 minutes, unlimited | £15 | |
| | 20GB | 5,000 minutes, unlimited | £25 | |
Customers with other Virgin Media services (see below) will also get unlimited calls to other Virgin Mobile customers.
All Virgin Mobile customers with one of the operator's 4G plans will be able to use the messaging parts of WhatsApp and Facebook Messenger without it affecting their data allowance - voice and video calling via the apps will still count as normal.
Even so, it's likely that numerous customers will find they suddenly have far more data left at the end of the month as a result.
If that's the case, they'll find it's added to their next month's allowance: all Virgin Mobile 4G SIMs come with one month's data rollover enabled.
Say that, whichever plan we're on, at the end of the month we have 150MB left over. That'll be added on to the next month's allowance.
But for the purposes of calculating the next month's rollover, only our standard monthly allowance is taken into account - so it's still a case of use it or lose it.
Out of allowance costs
While Virgin Mobile's approach to data usage is quite generous, we still face extra charges for sending multimedia messages or calling 084 numbers and the like - or if we use up all of a particular allowance:
| Type of usage | Cost |
| --- | --- |
| Calls to standard UK landlines and UK mobiles | 45p/minute |
| Voicemail | Free |
| UK texts | 15p each |
| Calls to 0800, 0808, 0500 | Free |
| Calls to 084, 087, 09, and 118 numbers | Access charge of 45p/minute |
| Picture messages (MMS) | 40p each |
| Video calls | 40p/minute |
| Data | £2 per day |
From December 14th 2016, however, customers will be able to phone Virgin Media Directory Enquiries using minutes from their allowance, rather than paying £1.50 per minute.
Note that users who do go over their data allowance will be charged £2 per day every day they use data for the rest of that billing period - but they can use as much data as they want on each of those days.
There are no bolt-ons to make that excess usage any less expensive - probably because users who do find they're using more (or less) than their allowance are free to move to a different plan every month.
Handsets
All of Virgin Mobile's pay monthly handsets come with a choice of one of the five tariffs listed above. The handset plans are sold on 24-month contracts, but like O2, Virgin split the bill into two parts.
That allows customers to change their usage plan as often as they when they need to while still paying steadily towards the cost of their device - and there's no upfront charge for any of the handsets they sell.
Handset reviews on Choose
Virgin call their split bill system Freestyle - and like O2 Refresh, it allows customers to upgrade their handset early, as long as they cover the balance for the handset they want to replace.
At the top end we've the usual suspects - the full range of the latest iPhones and Samsung Galaxy S phones; there's also a decent selection of slightly older flagship Apple and Samsung handsets available.
At the budget end of the list are handsets from IMO and Microsoft, along with cheaper or older handsets from LG and Sony.
Where Virgin Media attempt to stand out from their rivals is that a good number of their handsets also come in packages that include a wi-fi only tablet using the same OS, usually for about the same price per month.
These phone plus tablet deals are only available with handsets that are mid-range or a former flagship at best - so at the time we're writing this review for example, the Samsung Galaxy S6 and the iPhone SE are included, but the Galaxy S7 and iPhone 7 aren't.
Pay as you go - a quick note
In our reviews of the other big mobile operators we haven't really touched on pay as you go plans, but we're making an exception here.
That's because not only are the prices different, but so is the service: although new pay monthly customers will get 4G wherever it's available, Virgin Mobile's PAYG plans are still limited to 3G at best.
If customers can live with that, they've a range of slightly cheaper handsets to choose from, ranging from some almost retro looking Alcatel handsets from less than £30 upfront to the Sony Xperia E5 for around £155, and the Samsung Galaxy A series for £250.
Coverage
Being a virtual network, Virgin rely on someone else to provide the signal and infrastructure their customers use.
When they launched, way back in 1999, they used T-Mobile - and when T-Mobile merged with Orange to become EE, Virgin came with them.
That means that Virgin's customers are on the UK's biggest mobile network in terms of both geographic and population cover:
Combined 2G and 3G
Combined 3G and 4G
Outdoors
Premises
78%
75%
Geographical
68%
68%
Indoor / in car
Premises
94%
94%
Motorways
99%
99%
A and B roads
81%
79%
SOURCE: Ofcom Connected Nations Report 2015. Available here [pdf].
Obviously that breadth of 4G coverage is only going to be advantageous to pay monthly users; pay as you go customers should find they pretty much always have a signal, but much slower data speeds.
Existing pay monthly customers wondering if it's worth upgrading to one of the new 4G deals will want to know how often they'll get a 4G signal, and how much faster it is.
According to independent researchers OpenSignal, EE's 4G network is hands down the fastest in the UK; their 3G network is just pipped by 4G runners up Three:
| | 3G connection | 4G connection |
| --- | --- | --- |
| | 5.50Mb | 27.98Mb |
| | 6.10Mb | 24.46Mb |
SOURCE: OpenSignal State of Mobile Networks report. Available here.
But before existing Virgin Media users run off to upgrade, it's worth bearing in mind that the average speed reported here covers everything from EE's standard 4G (12-15Mb) through their Double Speed connections up to 4G+, which offers up to 60Mb.
BT offer speed boosts to their mobile customers, but it's safe to assume that Virgin Mobile users will be on EE's standard 4G.
As for how often Virgin Mobile users will find themselves connected to 4G rather than 3G, 2G or nothing, OpenSignal's figures show that users will get 4G more than 67% of the time.
Virgin Media's other services
Virgin Media are best known for their superfast broadband, offering connections of up to 200Mb; their pay TV service is second only to Sky's for breadth and depth of content.
Click on the links in the box to the right to read our in-depth reviews of each service - and how they compare to their biggest rival.
The majority of Virgin Media's customers have a triple-play bundle, combining that broadband with one of their TV packages and their landline.
The readymade bundles (listed below) are the best value, but it's possible to customise - or custom build - a package so it better suits our needs or budget.
Bundle
TV Channels
Broadband
Contract term
Upfront price
Monthly price
Player Bundle
70+ channels
Up to 100Mb
12 months
£20
£30
for 12 mths,
then £48
Mix Bundle
150+ channels
Up to 50Mb
12 months
£20
£46
for 12 mths,
then £55
Fun Bundle
190+ channels
Up to 100Mb
12 months
£20
£49
for 12 mths,
then £57
Full House Bundle
245+ channels
Up to 100Mb
12 months
£20
£56
for 12 mths,
then £70
VIP Bundle
245+ channels +
Sky Sports (in HD) + Sky Cinema (in HD)
Up to 300Mb
12 months
£20
£91
for 12 mths,
then £125
Customer service
When it comes to their services overall, Virgin Media customers report some of the highest annual satisfaction levels out there - streets ahead of all bar Sky.
If and when things go wrong, they generally seem to be able to handle complaints well enough themselves; proportionally very few complaints are made to Ofcom about any part of their operation, from pay TV to mobile network:
Pay monthly mobile complaints per 100,000 customers, Q3 2014 - Q2 2016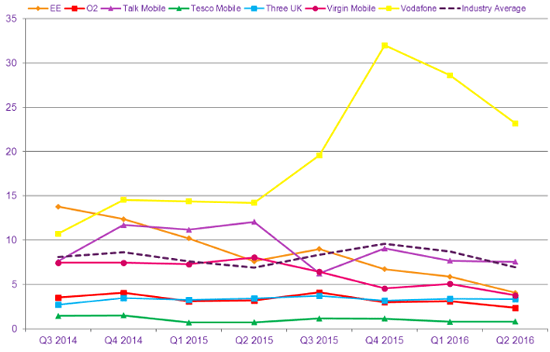 SOURCE: Ofcom Telecoms and Pay TV Complaints Q2 2016. Available here [pdf].
In conclusion
They may have been limited to the 3G network until very recently, but Virgin Mobile have clearly been doing something right in order to maintain their position as the UK's second biggest MVNO.
It'll take a while to see how their 4G plans fare, but the combination of price and coverage could be the key to them stealing the UK's MVNO crown from Tesco Mobile.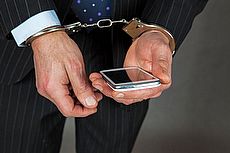 23 November 2017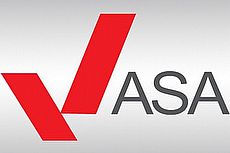 23 November 2017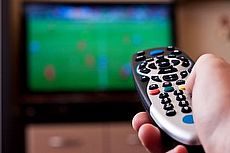 15 November 2017
Follow us or subscribe for FREE updates and special offers