O2 and Vodafone will share equipment such as radio antennae which reduces the costs of the rollout for both providers but is also better for the environment.
They have also agreed to greater autonomy on 2,700 existing sites which gives both providers flexibility to deploy their own equipment while still lowering the environmental impact.
In a separate development, O2 have confirmed their plans to launch 5G services in October.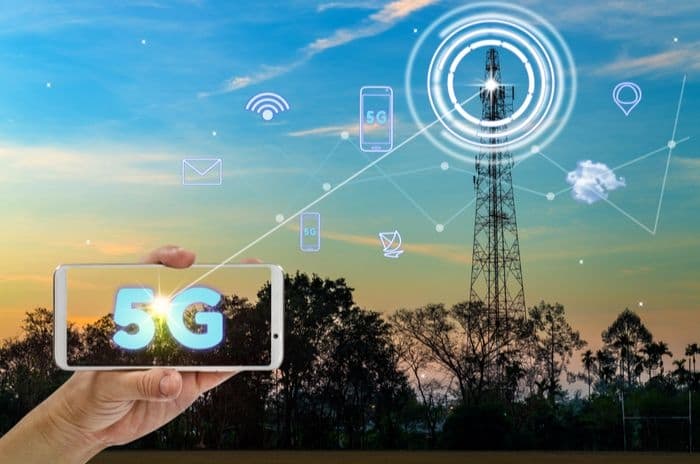 What does the agreement mean?
The 5G rollout presents challenges for all operators, as it often requires completely new infrastructure rather than repurposing previous equipment, as revealed by EE last year.
So, by sharing infrastructure, O2 and Vodafone can reduce the costs of the 5G rollout as well as speeding up the process of deployment.
It will also reduce the environmental impact of 5G in those shared areas by reducing the amount of equipment that needs to be deployed.
The providers have been working in tandem under the banner of their joint venture Cornerstone, and this new announcement sees Cornerstone take on extra responsibilities as 5G is deployed.
O2 launch date for 5G confirmed
Meanwhile, O2 have become the last of the four networks to confirm the launch date of their 5G services in the UK.
They plan to turn on 5G in six cities in October 2019: Belfast, Cardiff, Edinburgh, London, Slough and Leeds.
A further 14 cities will benefit from the rollout by the end of 2019 with another 30 set to benefit by summer 2020.
In preparation for the launch, O2 have also announced the Samsung Galaxy S10 5G will be available from 8 August, followed by the Xiaomi Mix 3 5G later in the month.
O2 have previously argued that any rollout of 5G in 2019 would be a 'lite' version, but they have nevertheless joined other networks by rolling out their 5G services this year.
Where are we at with 5G?
EE became the first operator to launch 5G services in May, switching on in London, Cardiff, Edinburgh, Belfast, Manchester and Birmingham initially.
While Vodafone had made their 5G announcement first, they were beaten to launch by EE. Vodafone subsequently launched their services in Birmingham, Bristol, Cardiff, Glasgow, Manchester, Liverpool and London in early July.
Three have taken a slightly different route to rollout, first launching a 5G home broadband service in London in August before rolling out 5G to 25 towns and cities by the end of 2019.
Interestingly, however, O2 are the only one of the four operators not to use Huawei kit in their 5G rollout. Instead, they are partnered with Ericsson and Nokia, companies they previously worked with to deliver 4G networks.
Huawei were involved in the bidding process and their equipment was trialled by O2, with the operator suggesting Huawei's involvement in the bidding process had triggered more competitive deals with Ericsson and Nokia.
They have also not ruled out buying equipment from Huawei in the future, although they have reiterated they would like clarity on who they can work with as the Government drags their heels on a decision on Huawei's future in the UK.
While O2's independent sites would not be affected by any ban on Huawei equipment, it's worth noting their sites shared with Vodafone would be. This means O2 is not immune from the impact of any limitation on Huawei's involvement in 5G infrastructure.