By the end of 2019, Three say 5G will be turned on in 25 towns and cities including London, Birmingham, Manchester, Cardiff, Glasgow and Edinburgh.
Other locations expected to benefit are: Bolton, Bradford, Brighton, Bristol, Coventry, Derby, Hull, Leeds, Leicester, Liverpool, Middlesbrough, Milton Keynes, Nottingham, Reading, Rotherham, Sheffield, Slough, Sunderland and Wolverhampton.
Three claim their 5G spectrum holdings will deliver speeds that are 'significantly faster' than their competitors'.
Details on handsets and pricing will be announced in July.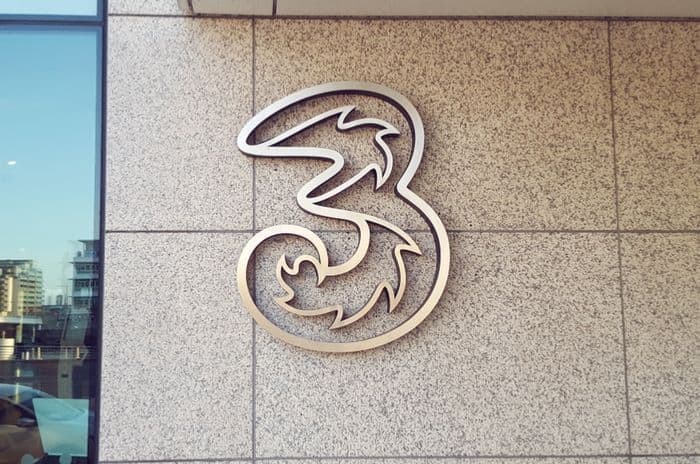 Credit: Lloyd Carr/Shutterstock.com
'Plug and play' 5G
Three have taken an alternative route to market than rivals EE and Vodafone by focusing first on the release of 5G home broadband before rolling out mobile services.
This will allow customers to plug a hub into a wall socket and benefit from 5G speeds without the need for a long-term contract or engineer installation.
Three say this will offer internet speeds comparable to fibre broadband, while offering better value for customers and more flexibility than a traditional broadband contract.
Last year, Three commissioned an independent report which suggested 5G could double the speeds achieved by average home broadband connections, bringing them up to between 80Mbps and 100Mbps.
Fixed Wireless Access (FWA) has the potential to revolutionise the way home internet connections work, making it easier to deploy for providers and cheaper for customers.
Faster 5G services
Three claim their rollout of 5G mobile services will result in speeds that are at least twice as fast as their competitors'.
This is because Three have 140MHz of 5G spectrum, including a 100MHz contiguous block which improves the reliability and speed of service.
While Three only won 20Mhz of 3.4GHz spectrum during the 2018 auction, they already owned much more due to their acquisition of UK Broadband Ltd in 2017.
This bolsters Three's claims their 5G will be faster than their rivals', but having the spectrum is only one piece of the puzzle and they'll have to manage their capacity effectively to keep their nose in front of the pack.
Their aim is to cover 80% of their network traffic with 5G over the next three years, and this roll out also includes upgrades to Three's 4G network to improve both speed and capacity.
What about other providers?
EE launched their 5G service at the end of May, along with announcing an array of smartphones that could handle the technology.
Their initial switch-on covered London, Cardiff, Edinburgh, Belfast, Manchester and Birmingham, with other towns and cities to follow later in 2019.
Vodafone are set to launch in Birmingham, Bristol, Cardiff, Glasgow, Manchester, Liverpool and London in July, with further locations to follow this year.
Major cities are obviously benefiting first from this rollout, giving customers in those cities a choice of operators and smartphones.
However, beyond the largest cities in the UK, operators aren't necessarily focused on the same locations as each other in their initial 2019 rollouts.
Three have committed to launching in Milton Keynes, for instance, while Vodafone will extend 5G services to Birkenhead and Blackpool by the end of 2019.
Any early adopters of 5G technology will have to bear these geographic limitations in mind when choosing a provider.
O2 are yet to announce firm plans for their 5G launch, although they have previously stated that any 5G rollouts in 2019 would only be '5G lite' in comparison to the real capabilities of the 5G network.