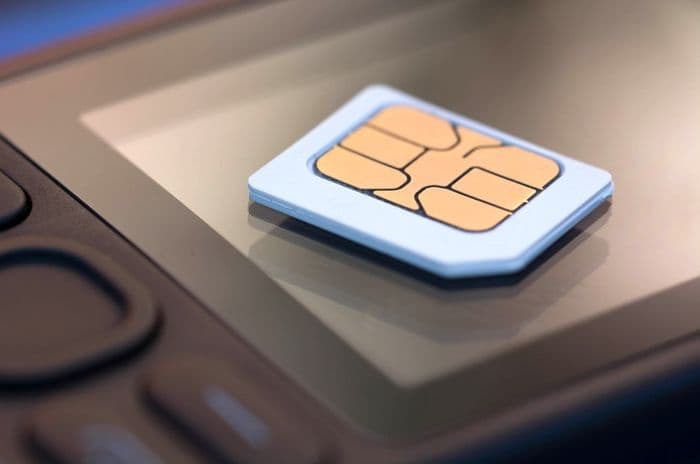 ---
Best SIM only deals for 12 month contracts
If what you want is just a functional phone at the very lowest cost, it's worth taking a look at the very cheapest deals out there.
We compared cheap SIM only deals to see which plans are currently the best value for money. Here are some options:
| | Package | Minutes | Data | Contract term | Monthly price | |
| --- | --- | --- | --- | --- | --- | --- |
| Lebara | 5GB | 1000 | 5GB | 12 months | £4.5 | More |
| Sky | 100GB Data | Unlimited | 100GB | 12 months | £5 | More |
| ID Mobile | 5GB data | Unlimited | 5GB | 12 months | £6 | More |
| Talkmobile | 6GB data | Unlimited | 6GB | 12 months | £6.95 | More |
| Three | 1GB Data Lite | Unlimited | 1GB | 12 months | £11 | More |
Lebara and Talkmobile may not be huge names, but they're often among the providers offering the cheapest SIM only plans in the UK.
It's noticeable that some big name providers like EE and Vodafone keep away from the basic end of the market these days, so smaller mobile networks are usually the best choice.
Prices of SIM only deals have fallen significantly in recent years, with regulator Ofcom finding customers paid 10% less in 2020 compared to 2019.
So, there are plenty of cheap deals to be had out there if customers mainly want mobile minutes, texts and a little data.
We've got a dedicated guide for those searching for the best unlimited SIM only deals or, if you're using your mobile on a tight budget, you can find out more about saving money on your mobile bill.
---
Best SIM only deals for short contracts
One of the most interesting aspects of SIM only deals is that you don't have to be tied into a super long contract. Many contracts run for 12 months, as opposed to the standard 24-month contracts usually offered with handsets.
However, there are plenty of one month rolling contracts also available, which can be a lifesaver if you're not willing to commit to a longer period.
| | Package | Minutes | Data | Contract term | Monthly price | |
| --- | --- | --- | --- | --- | --- | --- |
| ASDA Mobile | Talk and Text | Unlimited | 0MB | 1 month | £4 | More |
| Lebara | 5GB | 1000 | 5GB | 1 month | £5 | More |
| Lycamobile | UK Plan Smart | 1000 | 5GB | 1 month | £5 | More |
| Smarty | 5GB Data | Unlimited | 5GB | 1 month | £5 | More |
| ID Mobile | 4GB Data | Unlimited | 4GB | 1 month | £6 | More |
Again, the cheapest deals are dominated by smaller providers and the major networks seem unwilling to compete at this level.
We see mobile providers like Plusnet Mobile (services only available if you're also a Plusnet broadband customer), Lycamobile and Lebara cornering the budget end of the market.
Other names like SMARTY and VOXI are sub-brands of big names (Three and Vodafone respectively). This allows them to provide cheap deals to customers who want them without detracting from the more premium deals their main brands have available.
giffgaff is another popular budget SIM only provider offering their goodybags to customers, although it's worth noting their out-of-allowance pricing has doubled in recent years.
iD Mobile is another popular choice. They're owned by Carphone Warehouse and also focus on the budget end of the market.
As we explain below, however, price isn't everything and SIM only customers have a few other considerations before signing up to a new deal or taking out a rolling contract with a provider like iD Mobile or SMARTY.
---
Best SIM only deals on PAYG
For the ultimate flexibility, a Pay As You Go (PAYG) deal lets you join when you like and leave when you like, with no ongoing commitment to your provider. Rather than having to pay a set amount each month, you can top up when you like or not if you prefer.
Here are the best deals around right now for PAYG:
| | Package | Minutes | Data | Expires after | Price | |
| --- | --- | --- | --- | --- | --- | --- |
| ID Mobile | 1GB data | Unlimited | 1GB | 1 month | £6 | More |
| O2 | 20GB data (was 8GB) | Unlimited | 20GB | 1 month | £10 | More |
| Three | 10GB Data Pack PAYG | Unlimited | 10GB | 1 month | £10 | More |
| Vodafone | £10 bundle | Unlimited | 21GB | 1 month | £10 | More |
However, PAYG deals often come with data expiration and work more like the rolling deals we covered above than traditional PAYG.
Major providers like O2 have shifted away from these types of deals as customer habits change.
In fact, that Ofcom study we mentioned above, customers who used their phones least paid up to 26% more for their usage in 2020 compared to the previous year.
So, as much as a 'pay for what you use' mentality might seem appealing, unless you really never use your mobile phone, we reckon it's better to go for a great value pack rather than sticking to the free SIM only.
Overall, if we're looking at PAYG as an option, it's a good idea to pick a provider who offers a good range of plans. This means we'll have the flexibility to top up more or less as our needs change.
---
What to consider with SIM only deals
We've seen some of the cheapest SIM only deals around are with smaller mobile networks, known as mobile virtual network operators (MVNOs).
While these networks can provide great value, it's worth highlighting two areas where they might not be suitable for a customer's needs: coverage and 5G services.
Coverage
MVNOs use one of the four major mobile networks to deliver their services to customers. That means the coverage they provide is identical to the coverage offered by the big name.
As our guide to mobile coverage explains, customers in different areas will have different experiences of a network's coverage, sometimes down to street level.
We'd always recommend checking coverage in areas where a customer plans on spending a lot of time, especially when signing up to an MVNO budget deal.
After all, it's no use having a great cheap plan if there's no 3G or 4G signal in the area to use it.
5G
Many customers opting for cheap SIM only plans won't be thinking about 5G because they're unlikely to be choosing data heavy tariffs or using a lot of data on the go.
However, it's worth thinking about future needs and whether a 5G service further down the line is going to be important.
5G-capable deals may be priced differently (as we see with giffgaff) and not all smaller networks have got in on the 5G action yet.
Learn more about the best mobile networks for 5G.
---
Other benefits of SIM only deals
With many of the SIM only deals within a few pounds of each other for similar allowances, it's worth also thinking about what else the operators are offering when choosing your package.
Some providers, especially larger ones, do offer perks to SIM only customers (usually only those on a contract though), so let's take a look at some of them.
Vodafone
Vodafone's very cheapest deals are part of their Basics range - these don't have any perks attached.
However, Red plans can be used for roaming (with a fee from January 2022) and Red with Entertainment allow an extra service like Amazon Prime to be added to the bill.
For customers looking at plans with something extra on top, those might be worth looking at.
As well as this, Vodafone offer a flexible upgrade facility which you can do after six months of your contract. This means that you can take a 12 month contract on SIM only while waiting for a new phone to come out, then upgrade just a little way into your contract once its released.
Vodafone also have a loyalty scheme called VeryMe, which offers freebies and discounts with a number of popular retailers.
EE
EE customers can sign up to Essential or Smart plans. As the name suggests, Essential plans are more basic and don't come with the benefits we see on the more expensive Smart plans.
Unfortunately, these Smart plans don't cover low levels of data, so customers looking to take advantage of them will need to take high or unlimited data plans.
Something EE do offer to all pay monthly customers now is their Stay Connected promise. This allows SIM only customers to have access to data speeds of 0.5Mbps even when their data allowance runs out.
O2
O2 customers can access thousands of Wi-Fi hotspots for free around the UK. There are more than 15,000 O2 hotspots available offering superfast Wi-Fi connectivity for free.
A popular extra for customers of O2 are the perks and prizes available through the free Priority app available to pay monthly customers. Members of the Priority scheme get the opportunity to purchase advanced tickets for concerts at O2 venues and for sports matches too.
Three
Three are still one of the most generous providers of free roaming, with Go Roam Around the World offered in 71 destinations at no extra cost.
BT
BT have one of the biggest networks of hotspots in the UK. There are around five million Wi-Fi hotspots in the country, all of which are free to access as a BT mobile customer.
If you have family members also in need of a SIM, additional plans are offered at discounted rates under their Family SIM plan.
Sky
Sky Mobile lets you roll over your unused data for up to three years. Optionally you can cash in data 1GB at a time for a variety of rewards. You can also share it with other SIMs on the same account.
Sky TV customers also get Sky Watch on their mobile, allowing them to access their subscription content without using any of their data allowance.
---
Verdict: Which SIM only deal is the cheapest?
At the budget end of the spectrum, there are plenty of cheap SIM only deals available - as long as customers are happy to consider less well-known names.
The likes of Lebara, Talkmobile, Lycamobile and iD Mobile are important players in this market, but be sure to check which network operator a company partners with and find out what their coverage is like in your area.
Our tables of the cheapest SIM only plans are updated constantly, so it's worth keeping an eye on the latest deals and seeing which networks have special offers on.
Occasionally, we'll see big names offering discounts for a few months to encourage customers to sign up to longer data plans. These can be good to watch out for, but be sure you're not committing to more data than you need or can afford.
As always, it pays to compare offers when you're ready to take out your contract, as deals are changing all the time and new offers being added. Use our price comparison tool to see what's around just now, and find your perfect SIM only deal when you need it!