Last week O2 launched a range of new flexible O2 Refresh tariffs that include roaming to 75 destinations at no extra cost.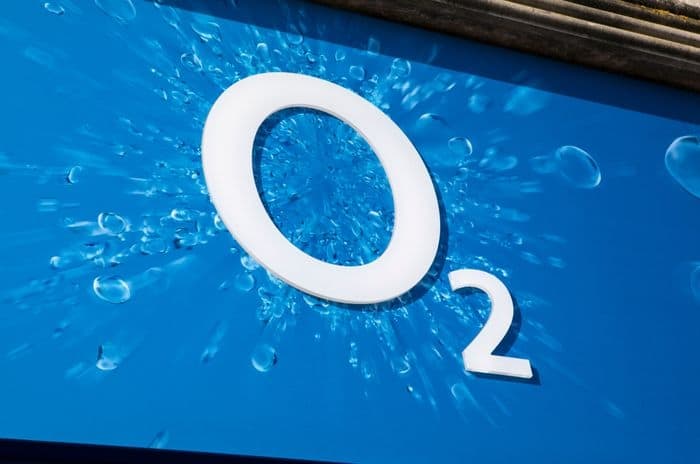 Credit: chrisdorney/Shutterstock.com
O2's Refresh tariffs, which were introduced at the end of last year, are unique in the market - allowing customers to pay for their device and their airtime (minutes, texts and data) separately. Once the cost of the device is paid off then O2 takes this element of the bill away and the customer is only left paying for the airtime they use.
This is unlike Three, Vodafone and EE, who all continue to charge customers for their devices even after they have been paid off in full.
Flexible versions of O2's Refresh tariffs, which allow customers to adjust their monthly airtime plans, are now being offered to all new and upgrading O2 Refresh customers following extensive customer feedback.
What's on offer?
So if an O2 Refresh tariff is bought from March 22nd of this year it's now completely flexible. This means that in addition to the benefit of a separate device and airtime bill, customers can change the airtime section of their bill to either a lower or higher tariff.
For example, someone on a 1GB data tariff could change to a 50GB data tariff if they anticipated that they'd need to use a lot more data one month compared to another.
The change can be made once every billing month and customers can change between any tariffs that were available for their phone when it was purchased.
Nina Bibby, CMO at O2, said: "Last year we put O2 customers back in control of their data with the introduction of revolutionary flexible tariffs. Now we're taking this new, flexible approach even further by giving customers more choice to move their airtime bills up and down each month...we are also introducing more places to roam than any other major operator, with 75 destinations at no extra cost."
Indeed, O2 has extended the number of international roaming destinations in which customers can use their phone to include not only the free EU roaming zone but 27 additional destinations under the O2 Travel Inclusive Zone, including the USA, Australia, New Zealand, Canada and Mexico.
Rip off contracts
O2's flexible contracts are unique among its fellow major mobile providers, who don't offer dual device and airtime contracts and also don't allow customers to amend their contracts while still active.
Indeed, in October last year new analysis from Citizens Advice found that contract customers of Three, Vodafone and EE were all being charged for devices after the full cost had been paid off.
This happens when a customer chooses not to move away from a contract after the initial agreed period has expired (usually two years).
Seeing as the monthly charge for these customers remains the same regardless of device repayment, Citizens Advice found that they were paying on average an additional £22 per month for a phone they had already purchased, with the highest extra monthly amount found to be £46 for the premium iPhone 8 handset.
This affects a large portion of mobile contract customers, seeing as the research found that 36% of people with a handset-inclusive contract stayed in the same contract after the fixed term had ended.
Gillian Guy, Chief Executive of Citizens Advice, said: "It is clearly unfair that some phone providers are charging loyal customers for handsets that they have already paid for...Phone providers must now make sure that any customers staying in a contract past the end of a fixed deal have their monthly bill reduced to reflect the cost of the handset."
At this point in time, O2 is the only major mobile phone provider that has taken the step of separating customer bills into device and airtime payments and then removing the device element once the handset is paid off.
The only other providers to do the same are GiffGaff and Sky Mobile.
Vodafone has introduced some flexibility to its billing through its Vodafone Passes initiative, which allows users to bolt on services without touching their contract data allowance, but it has not yet decided to separate billing.
Are there any downsides?
One of the main stumbling blocks for O2's flexible Refresh tariffs is that they are only available to purchase for the following premium handsets: iPhone X, iPhone 8, iPhone 8 Plus, Samsung Galaxy S8, Samsung Galaxy S8 Plus and Samsung Galaxy Note 8.
There is currently no way of benefitting from the flexible tariffs with any other device, and certainly not with budget phones.
At the moment, to get an iPhone X with O2 Refresh the cheapest monthly cost is £59.99 for a 2GB plan (although that comes with a £189.99 upfront cost towards the phone) and the most expensive monthly cost is a huge £81 a month for a 50GB plan (with just £9.99 upfront towards the cost of the phone).
The Samsung Galaxy S8 is slightly cheaper but still has high monthly payments: the cheapest Refresh tariff is £40 per month for 1GB (with an upfront cost of £129.99) and the most expensive is £63 per month for 50GB (with an upfront cost of £19.99).
So although O2 is offering these flexible tariffs, customers certainly need to sign up to a hefty monthly payment to benefit from them.
Also, as the flexible tariffs are only available on certain high-end handsets, it means that sim-only customers are automatically excluded from benefitting.
O2 customers should also be aware that changing their tariff on a monthly basis could have consequences for any additional benefits they may have signed up to when taking out their contract.
For example, someone who has a high value tariff of 50GB gets membership of O2's Yearly Upgrade Programme as well as free screen replacement and loss or theft cover. However, if they wanted to move to a lower value contract, such as 10GB or lower, they would no longer be eligible to receive these benefits for the duration of the time they flex their contract down.
These downsides are something to be aware of for anyone that's interested in taking out a flexible tariff with O2 Refresh.
We've got more information on how to save money on mobile phone bills here.