O2 have launched new flexible tariffs for new and existing O2 Refresh customers taking selected handsets, enabling both to change their data allowances and fees once every billing month.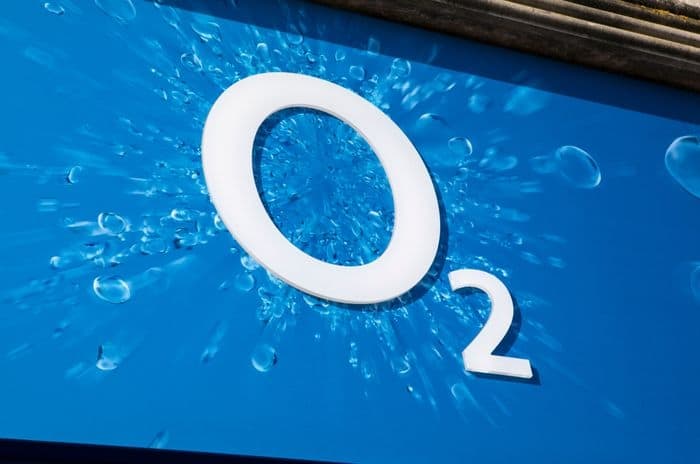 Credit: chrisdorney/Shutterstock.com
According to the network operator, the ability for customers to "flex" their data will allow them to save money during months when they don't need to do so much on their phones, or allow them to suddenly increase what they can download in anticipation of a busier month.
The introduction of the scheme comes a week after Citizens Advice criticised the other three UK network operators for charging for handsets their customers had already paid off, with O2 using the flexible data scheme (and O2 Refresh) to underline once again how "fair" their pricing is.
Yet while O2's new flexible tariffs will perhaps enable customers to become more sensible about just how much data they really need and consume each month, customers also need to watch out for the risk that it might simply encourage them to move up to unnecessarily large data allowances.
The 'UK's fair tariff pioneer'
It's not certain whether O2 had today's launch of flexible tariffs planned before last week's shaming of Vodafone, EE and Three by Citizens Advice, but it's clear they're taking the incident as an opportunity to brand themselves as the "UK's fair tariff pioneer" (to quote their press release).
Aside from already offering O2 Refresh, which lets customers split their bills into separate handset and mobile components, they've now decided to let customers change their data allowances (and fees) each month.
They've opened the scheme to new and existing customers on O2, although both will need to have certain "selected" handsets.
While the exact list of which smartphones qualify for the scheme hasn't been made explicit by O2, we were able to identify the following handsets on their website:
Samsung Galaxy S8
Samsung Galaxy Note8
OnePlus 5
iPhone 8
iPhone 8 Plus
iPhone X
In other words, only customers who pay for the newest, most expensive phones will be able to benefit from the ability to flex their data, following the pattern of O2's recent offer to replace broken touchscreens for free.
Complete flexibility
How the ability to flex your data exactly works is that, if a qualifying customer needs or wants more or less data, they either open the MyO2 App, go to their nearest O2 store, or telephone the operator's customer service number.
From there, they'll be able to move up or down to one of the airtime tariffs below, with a maximum of one move permitted every billing month.
| Cost | Data allowance |
| --- | --- |
| £41 | 50GB |
| £35 | 30GB |
| £34 | 20GB |
| £29 | 10GB |
| £26 | 5GB |
| £22 | 3GB |
| £19 | 1GB |
And unsurprisingly, O2 believe such moves will save people money, with their CEO, Mark Evans, saying, "[We're] offering customers complete flexibility by also giving them the ability to control the amount of data they use and pay for each month".
63% never use up their data allowance
Yet as beneficial as it may be for a customer to change their data allowance, and to not have to pay for data they don't need, customers will also need to watch out for the opposite.
More specifically, it's possible that flexing will have the effect of nudging customers who would normally stick with a low-data allowance to actually increase their data once in a while, and perhaps pay for an allowance they don't particularly need.
As such, their overall spending might end up increasing as a result of the ability to flex, something which could potentially undermine O2's self-professed reputation as a "fair tariff pioneer".
That this is a risk is suggested by Ofcom's most recent Adults' Media Use and Attitudes survey, which found that 63% of smartphone users never use up their data allowance, undermining the suggestion that they need to upgrade to a more data-rich tariff.
Yet added to this, only 49% of all mobile users ever check their data allowance to see how much they have left.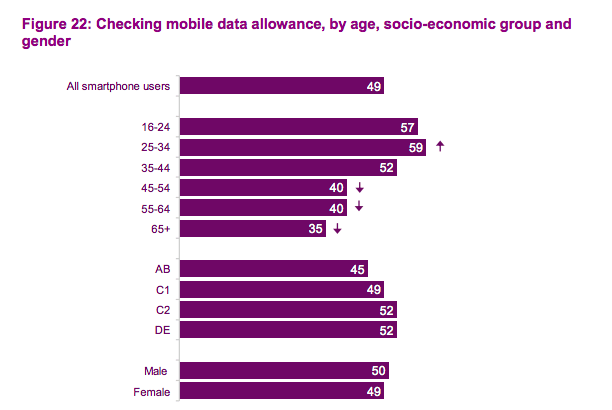 Source: Ofcom, Adults' Media Use and Attitudes, 2017
This suggests that a small majority of customers aren't likely to ever check and discover that they're paying for more data than they need. And regardless of whether they began with a high data allowance or had flexed up to one, this could prevent them from flexing down and saving money.
However, while this underlines the risk that the ability to flex could even cause some customers to pay more than they would have previously, it's also just as possible that the ability encourages customers to become more mindful of how much data they use.
And in a market where providers are arguably throwing more data at customers than they could ever need, this could be a very good thing in the long run.