MOBILE providers are overcharging their pay monthly customers for phones that have already been paid off, according to new research from Citizens Advice.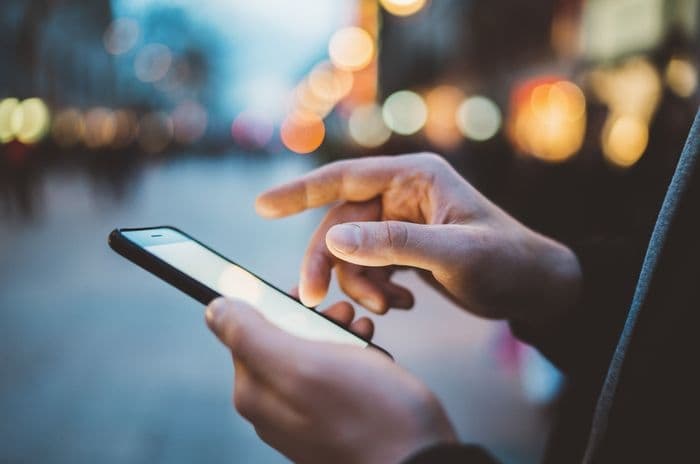 Credit: ImYanis/Shutterstock.com
The charity has found that three of the four biggest UK operators - EE, Vodafone and Three - continue to charge the same rate to customers who have the same monthly plan automatically renewed, even though the phone they took with the plan has been paid off by previous subscription fees.
According to Citizens Advice, this arrangement results in customers paying as much as £38 a month in extra, unnecessary costs, particularly if they own such newer smartphones as he iPhone 7 and Galaxy S8.
Given this overpayment, the charity are calling for handset costs and phone service costs to be separated, yet this is in fact something that O2 already do, while EE claim that it doesn't always provide better value.
Loyalty penalty
For the purposes of their research, Citizens Advice did two things.
First they, took a survey of just over 3,000 UK adults, asking them whether they'd stayed on a pay monthly handset contract after its fixed term had ended.
Next, they compared the costs of pay monthly phone contracts - as provided by Vodafone, EE and Three - with the costs of the SIM only deals provided by the same three operators.
Accordingly, they found that the average "loyalty penalty" across all three operators and all kinds of handsets was about £23.34 a month. However, there were a number of revealing variations, as shown in the table below:
| Provider | High-range handsets (over £600) | Low (under £300) and mid-range (£300-£600) handsets | Across all handsets |
| --- | --- | --- | --- |
| Vodafone | £38 | £19 | £25 |
| EE | £34 | £16 | £22 |
| Three | £34 | £17 | £23 |
Source: Citizens Advice
Yet as high as some of these extra charges are, Citizens Advice claimed that the new generation of smartphones (e.g. the 256GB iPhone 8) could set customers back by an extra £46 a month.
£1.4 billion?
These weren't the only findings, however, with the study also revealing just how common it is to stay on a fixed contract after the initial run, as well as who's most likely to stay.
In particular - and perhaps this is no surprise, given similar findings in the energy industry - it was older people who are more likely to be saddled with overcharges.
Citizens Advice's survey revealed that 23% of over 65s with a pay monthly handset deal stayed on their deal for over a year after the end of its initial period, compared to only 13% of adults below 65.
Assuming that over 65s had an "average" handset with Vodafone, this would set them back £300 in unjustified costs over that year.
More generally, 36% of all adults on a pay monthly mobile contract remained on the same fixed deal after it finished, while 19% stayed for over 6 months.
For those wondering, 19% of the UK adult population (just over 51 million) is around 10 million people. With the average overpayment cost being £23.34 a month, this would mean that the three mobile operators are taking in roughly £1.404 billion more in revenue than they should every six months.
Lower churn
This is a staggering figure, and while the accuracy of Citizens Advice's methodology may be questioned, it underlines just how much extra money the three phone companies are unjustifiably making out of their customers.
Yet as much as the companies have been by condemned by Citizens Advice, they've been quick to defend themselves.
Vodafone explained, "Wherever possible, we contact customers nearing the end of their contract to offer them a range of options".
Phone providers must now make sure that any customers staying in a contract past the end of a fixed deal have their monthly bill reduced to reflect the cost of the handset.
Gillian Guy, Citizens Advice
And in response to Citizens Advice's call for handset and phone service charges to be separated, EE - who have been accused of overcharging on more than one occasion - disagreed.
Their spokesperson said, "Separating phone and tariff doesn't always represent the best deal for consumers, it can sometimes result in them paying more".
What's interesting about this latter defence is that it's undermined by the example of O2, who via O2 Refresh separate handset and phone service costs.
This saves their customers an "average of £216 per year", and it's a big part of the reason why O2 have the lowest customer churn rates in the mobile industry, at a very healthy 0.9%.
Given this very low rate, and Citizens Advice's study, it might finally be time for the three networks to consider the possibility that charging the same rate even after a smartphone has been paid off might not be the best money-making strategy after all.