OFGEM have announced they are to reduce the energy bills of one million vulnerable households in February, when they extend their safeguard tariff to customers on standard variable tariffs (SVTs).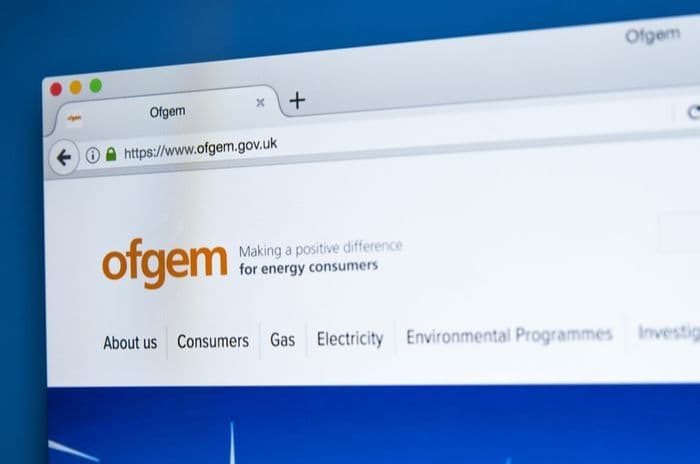 Credit: chrisdorney/Shutterstock.com
The safeguard tariff already applies to customers on prepayment meters, yet Ofgem are now consulting on applying it to SVT customers who receive the Warm Home Discount (WHD).
This move comes as the Government move ahead with legislation for a universal SVT price cap, which reportedly won't be in force until next winter at the earliest.
Yet while Ofgem believe that the safeguard tariff will save customers £120 a year, the regulator state that it will "fall away" once the Government's planned cap comes into effect, leaving the same vulnerable customers at the possible mercy of a cap that might leave room for modes rises.
Price gaps
The announcement of the safeguard tariff comes after a previous winter of high price rises, which have seen the gap between the SVTs and fixed deals of the Big Six providers rise from £70 last November to £109 in July (according to research conducted by challenger supplier Bulb).
Yet when challenger suppliers are brought into the equation, the gap is often even wider, with the distance between British Gas' SVT and the Green Network Energy's one-year fixed tariff, for instance, standing at £280 (£840 versus £1,120).
And what makes this differential worse is that customers on SVTs tend to be older and/or poorer: just the kind of people less able to afford steeper rates.
For instance, Ofgem's 2017 Consumer Engagement in the Energy Market report mentioned the Competition and Markets Authority's database of customers who've been on an SVT for three or more years. It noted, "membership [is] more common amongst younger and older people (16-34s and 65+s), C2DEs, lower income households and infrequent/non-users of the internet".
And this is mostly why there have been calls for SVTs to be capped, yet it's likely that the Government's proposed cap on all standard tariffs won't be enforceable until at least winter 2018.
Eligibility
As such, Ofgem have announced they're to extend their Safeguard Tariff to vulnerable customers on SVTs.
Here, "vulnerable" means those customers receiving the Warm Home Discount, which itself is open to retirees in receipt of the Guarantee Credit element of Pension Credit. It's also open to those who are on low incomes or get "certain means-tested benefits", which may include any of the following:
Income-based Jobseeker's Allowance
Income-related Employment and Support Allowance
Income Support
Tax Credits (Child Tax Credit and Working Tax Credit)
Housing Benefit
Council Tax Support
Social Fund (Sure Start Maternity Grant, Funeral Payment,Cold Weather Payment)


Universal Credit
And with the Safeguard Tariff, people in receipt of such benefits (and on SVTs) will save around £120 a year, Ofgem expect. This is £40 higher than the £80 a year customers on prepay meters already save thanks to the Tariff, which was first introduced in April.
Speaking of their intention to help customers, Ofgem's chief executive, Dermot Nolan, said, "Ofgem shares the Government's concern that the energy market is not working for all consumers and is determined to reduce the detriment suffered by those overpaying for their energy, particularly those who are vulnerable".
Their hope for the tariff was largely shared by consumer groups, with Citizens Advice's Gillian Guy commenting, "We have long been calling for a safeguard tariff to cap bills for the poorest pensioners and families as a first step, alongside action to protect the millions of other loyal customers paying over the odds on default tariffs".
Concerns
However, while the potential £120 saving of the tariff will plug the £109 gap between the average SVT and average fixed tariff of the Big Six energy providers, it's dwarfed by the difference between Big Six SVTs and the cheapest possible fixed deals (i.e. from independent suppliers).
For instance, Ofgem themselves admit in their consultation letter that the
"price difference between the average SVTs from the six largest suppliers and the cheapest tariff in the market recently reached nearly £320".
SSE believes in competition not caps, so if there is to be any intervention it should be simple to administer, time-limited, and maintain the principles of a competitive energy market to best serve vulnerable customers' interests
Alistair Phillips-Davies, CEO, SSE
Because of this, the Safeguard Tariff will be no substitute for customers actually engaging in the market and finding the cheapest possible fixed deal, a criticism that may also end up being applicable to the Government's general SVT cap, once it's finally introduced.
In fact, the potential concerns don't stop there, since Ofgem note that the "vulnerable customer safeguard tariff will fall away when the Government's price cap is implemented or by the end of 2019".
And once it's fallen away, the same vulnerable customers may find they aren't as well protected from rises by the Government's price cap.
That's because, as with the original, pre-election plans to cap SVTs, there's a possibility that the absolute cap being proposed will simply prompt suppliers to quickly raise their prices to the upper limit.