THE Conservative Party are to put a price cap on standard variable tariffs (SVTs) in their general election manifesto, promising to keep rates down at a time when providers have been mostly increasing them.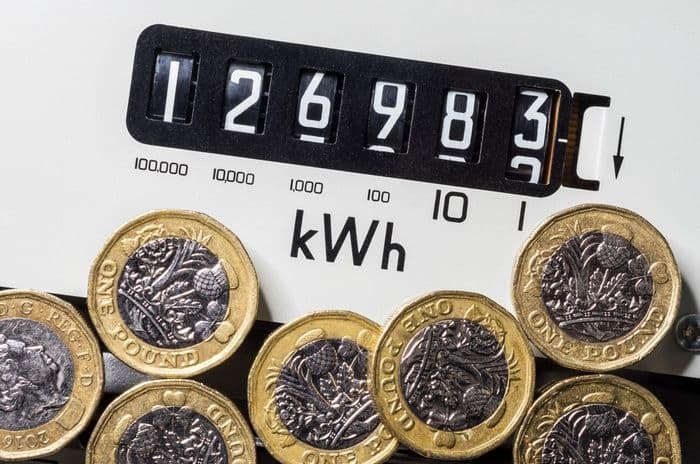 Credit: Alex Yeung/Shutterstock.com
It's understood that the cap will a fixed one set by Ofgem, rather than a relative one proposed recently by such MPs as John Penrose.
However, while the cap is intended to help the 17 million energy customers currently on SVTs, the proposal has come in for criticism from energy providers, who claim that it may lead to higher prices overall and also to reduced competition.
And it has also drawn criticism for not guaranteeing that prices won't rise next year, since while a cap prevents fees from surpassing a fixed ceiling, it doesn't prevent them from rising to this same ceiling.
Price rises
As has been rumoured for months, the price cap will come in the wake of rising energy prices, with those customers on more expensive SVTs experiencing the biggest increases.
All of the Big Six - except British Gas - have increased their dual fuel SVTs this year, with npower's proving the highest overall, at 9.9%.
These rises have been criticised by consumer groups and by the energy regulator Ofgem, who in February said there was no excuse for rising prices.
Given popular opposition, the Government had repeatedly hinted at some kind of intervention on prices, yet during a meeting with the Business Select Committee in April Energy Minister Greg Clark had been reluctant to provide any concrete details.
Now, however, the Conservative Party have revealed that a fixed price cap will be in their election manifesto.
While the details still haven't been entirely clarified, this will mean that Ofgem will be setting a limit on how much energy providers can charge customers on SVTs.
This limit will be calculated according to wholesale costs and other operating expenses faced by providers, and it was stated by Prime Minister Theresa May that it could save customers on the most expensive tariffs up to £100 a year.
Push it to the limit
However, while this may be welcome news for the 17 million people on SVTs, the move has been met with opposition from the energy industry.
The CEO of trade body Energy UK, Lawrence Slade, said, "I worry that all this competition that we are starting to see could go away, we have seen that in other markets".
Mr Slade also cautioned that investment in energy networks may decrease if bills are limited, while British Gas owner Centrica warned that the experience of other nations revealed that caps actually cause average energy prices to rise rather than fall.
This is partly because providers increase other tariffs in order to compensate for caps. Yet it's also likely because, in response to a cap, providers simply push their prices to the maximum limit, as happened in 2006 when the Office for Fair Trading set a £12 limit on certain credit card penalties.
It was in response to such a possibility that Ed Miliband - the former Labour leader who proposed an energy price freeze (not a cap) in the 2015 general election - asked Greg Clark if the Government could guarantee that SVTs wouldn't rise again next year under the promised cap.
However, while the cap has attracted criticism and praise on various sides of the debate, its details still haven't been finalised, and may potentially change before being published in the Conservative manifesto.