British Gas freeze prices while Scottish Power raise theirs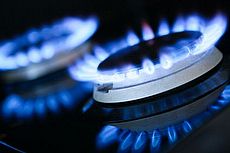 BRITISH Gas have announced they're freezing their dual fuel prices until August, bucking a trend that will see three of the Big Six energy suppliers increasing their customers' bills in the spring.
Previously, British Gas had pledged to leave their standard variable tariffs (SVTs) alone over the winter, yet now they've gone one better and promised not to touch them until the summer.
This is in contrast to Scottish Power, who have just announced that their SVTs for gas and electricity will rise by 4.7% and 10.8% respectively from March 31st.
Their increase comes soon after a warning from Ofgem that providers have no excuse for raising their prices despite 2016's uptick in wholesale costs, a warning that so far has appeared to fall on mostly deaf ears.
Peace of mind
Useful Links
Assistance for paying fuel bills in
winter
Getting back
what energy companies owe you
Five simple ways to reduce
bills
How
good
is collective switching?
British Gas, for their part, seemed to have paid enough attention to Ofgem to announce that their prices will be frozen over the spring as well as the present winter.
In other words, they've extended the price freeze they announced before Christmas, enabling them to boast that their "standard tariff continues to be cheaper than 95% of the market".
Commenting on this extension, the Chief Executive of Centrica Consumer, Mark Hodges, said, "We're pleased to give our customers on standard tariffs the peace of mind that the price they're paying will remain unchanged until August. In the last year British Gas has consistently offered one of the cheapest standard energy tariffs."
They claim they're keeping this standard tariff frozen despite "increases in external costs", a claim which suggests they may have been paying attention to Ofgem's recent criticisms of the energy industry, not to mention criticisms from poverty charities.
Indeed, it hints that they may have witnessed the backlash following npower's price rise from last week - which a former npower boss described as "shocking" - and decided that they want to use the opportunity to score a PR coup.
And the freeze may help them in the wake of their own recent spot of bad publicity, in particular the £9.5 million fine they received from Ofgem a couple of weeks ago for hitting many thousands of their business customers with late and inaccurate bills.
Regardless of any possible ulterior motives, the move comes as good news for their 11 million customers, who may have started to worry after the London Evening Standard reported three days ago that the provider was on the brink of increasing their dual-fuel bills by as much s 9%.
Decarbonising electricity generation
Luckily, this turns out not to have been the case, yet unfortunately something similar can't be said for Scottish Power and their customers.
Today, the Spanish-owned provider revealed that the dual-fuel bills of their SVT customers would rise by 7.8% on average.
Like npower, they blame the increase on rising wholesale costs of energy and on "compulsory non-energy costs", which "include costs for decarbonising electricity generation and the upgrade to smart meters".
However, they affirm that only one third - or 1.1 million - of their customers will be affected by this hike, as confirmed by their UK Retail Director, Colin McNeil.
He also said, "We will be writing to all those affected, outlining the changes and encouraging more loyal customers to move to a deal that best suits them".
While it may be small comfort to these customers, Scottish Power's price hike follows on the heels of not only npower's but also EDF's, who announced that an 8.4% dual-fuel price rise will kick in from March.
And while British Gas are the only supplier to extend a winter price freeze into the summer, E.On and SSE are still running with their respective freezes, and so far haven't announced an increase.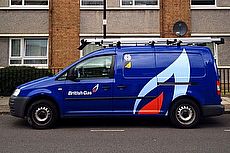 21 November 2017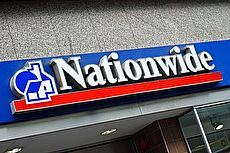 16 November 2017
13 November 2017
Follow us or subscribe for FREE updates and special offers