Big Six aren't doing enough to help struggling customers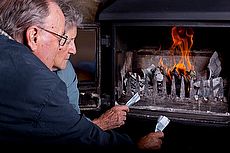 ©iStock.com/SashaFoxWalters
THE Big Six are meeting together to discuss what more they can do to help customers struggling with fuel poverty, after new research from poverty charity Turn2Us revealed that most customers in need aren't aware of the help available to them.
Having taken a survey of the people who come to them for help, Turn2Us found that 53% weren't "aware that many energy suppliers offer support towards Winter energy bills to certain customers".
They also found that almost half - and in particular over-55s - had gone without heating because of the steep cost, an all-too familiar fact which has prodded the Big Six into sending representatives to meet with the charity in parliament.
Yet it's clear that, aside from simply establishing more discounts or support measures, the Big Six should simply do more to inform their customers of the help available to them.
Government help
That it's not the lack of schemes that's the only problem is indicated by those initiatives that already exist for elderly and lower-income customers.
For one, there are numerous Government initiatives, including the Warm Home Discount scheme, which provides an annual payment of £140 on electricity bills between October and April.
This is automatically available to anyone who receives the Guarantee Credit element of Pension Credit, yet it's also open to anyone on a low income and who receives certain means-tested benefits.
However, while all suppliers with more than 250,000 are obliged to participate in the scheme, their eligible customers don't receive its payment automatically, which perhaps explains why most people surveyed by Turn2Us aren't aware of it.
Instead, they have to contact their provider and apply for it formally, which is fortunately something people don't need to do in the case of the Cold Weather Payment.
This is automatically awarded to those on Pension Credit, Income Support, Universal Credit, or income-based Jobseeker's allowance. It grants them a £25 payment for every seven-day period (between November 1st 2016 and March 31st 2017) in which the average temperature is forecast as zero degree Celsius or below.
Such a benefit could be generous during years where there are, say, 10 seven-day periods, yet the chances are it won't be as helpful as the Winter Fuel Payment, which awards up to £300 a year to UK residents born before May 5th 1953.
Trusts and funds
Yet once again, this payment is for the most part automatically made, so it clearly has little relevance to the general public's unawareness that they're entitled to various sources of help from their suppliers.
This is why it's vital that these suppliers become much more proactive in promoting their measures and schemes, not least because they offer more of these than the average customer might suppose.
For example, most of them operate energy trusts, which offer eligible customers grants to help them pay their bills and meet their debts.
This is what the British Gas Energy Trust does, awarding one-off payments that help households clear their debts to suppliers.
In 2014, for instance, it made a total of 12,496 payments at an average of £769 per award. Added to this, it made 3,814 Further Assistance Payments, which were used towards the purchase of white goods (e.g. boilers).
Such help is mirrored by other suppliers, from EDF with their Energy Trust to npower with their Energy Fund.
But as Turn2Us' survey reveals, many customers just aren't aware of such trusts and funds, with 66% of respondents saying they'd never heard of them.
Publicity
The consequences of such blind spots are serious, with 17% of respondents cutting back on food to pay their energy bills, 20% experiencing stress and anxiety, and 14% using credit cards to cover their costs.
Speaking of such findings, Turn2Us' CEO Simon Hopkins said, "Today's research lays bare the extent to which people are needlessly suffering in cold homes this winter. Over half of people who have come to Turn2us looking for support ... do not have any awareness of the support that they can get towards fuel bills".
This is why representatives of the Big Six agreed to meet with the charity, so as to discuss ways of combating fuel poverty. However, it's not clear whether they'll introduce more help, or whether more help is even necessary.
Indeed, given that British Gas, SSE and E.On have already frozen their standard variable tariff this winter, they may argue that they're doing enough as it is.
But as Turn2Us' research indicates, perhaps one of the best ways providers could combat fuel poverty is by simply launching a publicity drive, contacting their own customers to inform them of how they could obtain the help to which they're entitled.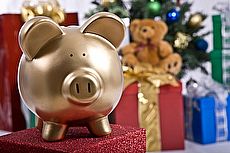 8 December 2017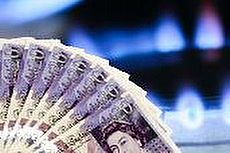 8 December 2017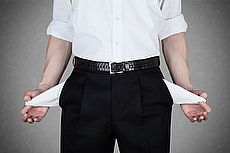 7 December 2017
Follow us or subscribe for FREE updates and special offers