The cost of being the cold man of Europe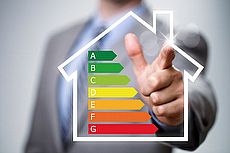 ©iStock.com/BrianAJackson
ONE in five children are living in fuel poverty, and are twice as likely to suffer from respiratory problems than those living in warm homes, according to a report.
The research [pdf], from the National Children's Bureau (NCB), says that living in cold homes can have dire consequences for children, affecting not just their physical and mental health, but their educational attainment and general well-being.
The NCB say that children with younger parents are particularly at risk, with nearly a quarter of households headed by 16- to 24-year-olds living in fuel poverty.
The problem, they say, is not so much the cost of energy, but the inefficient insulation found in many properties in the UK - especially rental accommodation at the cheaper end of the market.
What's wrong with our homes?
According to the Association for the Conservation of Energy (ACE), the UK has some of "the most energy inefficient housing stocks in Europe", with 21 million of our 26 million homes rated as having a "poor" level of energy efficiency.
To put this into perspective, we find it more difficult to heat our homes than do people living in Nordic countries, where energy costs are higher and temperatures lower.
Part of the issue relates to poor levels of property maintenance in the UK. The ACE report says that more than 15% of us live in homes that have leaks, or are damp, or suffering from rot.
These problems are made worse by the fact that those homes are built to inherently inefficient structural standards in the first place.
ACE ranked European homes according to how much heat they lost through their walls, floors, roofs and windows. The UK performed poorly in all four categories, but particularly badly in floors and windows.
Sweden, Denmark and Finland, by contrast, are consistently the most efficient.
Our variable climate could shoulder some of the blame for this discrepancy - we don't expect it to be particularly cold for much of the year, and our building techniques and furnishings reflect this.
More pertinently, many of our houses were built when insulation meant putting on another jumper.
Double glazing, for example, is not the norm for most British homes, and plenty of people still live in houses with draughty wooden sash windows fitted in the 19th century.
According to researchers from the University of Cambridge and the Dutch OTB Research Institute for Housing,Urban and Mobility Studies in Delft, here are far more pre-1919 houses in the UK than in either Sweden or Finland.
According to the study's authors, the more modern houses in these countries are much more likely to be energy efficient - with high numbers having been built with solid wall insulation, insulated roofs and floors, and double or even triple glazing.
Understandably, trying to avoid directly experiencing sub-zero temperatures has made the Nordic countries experts in insulation.
A recent study by the European Insulation Manufacturers Association (Eurima) concluded that applying insulation standards - such as those found in Sweden - across Europe would lead to energy savings "in excess of 50%".
Costing us dearly
In the meantime, our own energy inefficient homes in the UK are costing us dearly.
ACE say that those with an energy rating of E, F or G cost 56% more to heat than homes rated A, B, C or D.
This means that people on low incomes - who typically live in more energy inefficient housing - have to pay far more trying to heat their house to an "acceptable level".
Many simply can't afford to do that; the NEA say that some 40% of vulnerable households face the "stark choice" of either "heating or eating".
Anna Feuchtwang, Chief Executive of the National Children's Bureau says that many are "stuck in a vicious cycle of low income, high energy tariffs on prepayment meters and housing that is damp and difficult to heat properly".
Housing that's too cold doesn't just affect those trying to keep warm - it has repercussions for society as a whole.
The NEA say that health services spend more than £1 billion a year treating preventable cold-related illness.
This amounts to every local Health and Wellbeing Board in England spending an average of £27,000 each day treating conditions related to living in cold, damp housing.
Last year, the National Institute for Health and Care Excellence (NICE) issued guidance designed to reduce the number of excess winter deaths and illnesses, but only half of all Health and Wellbeing Boards have so far acted on them.
Meanwhile, the situation continues to worsen.
The Office for National Statistics recently released their provisional figures for the number of excess winter deaths in England and Wales for 2014/15 - and at 43,900, it's the highest it's been since 1999/2000.
Respiratory illnesses have been blamed for more than a third of those deaths.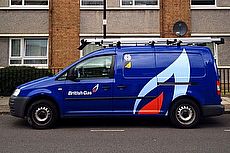 21 November 2017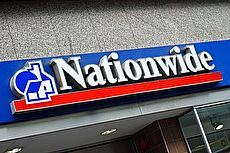 16 November 2017
13 November 2017
Follow us or subscribe for FREE updates and special offers