Money guide
All you need to know about money and your consumer rights...
Latest guides to money and consumer rights
The banks with great customer service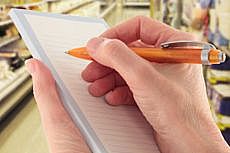 Make a budget that works
Gift vouchers: perfect presents or potential pitfall?
Frequently asked questions
What help can I get paying fuel bills this winter?
Are premium bonds worth investing in?
Can I balance transfer to a current account?
Latest news and updates in personal finance
Let's keep in touch...