There are several different types of pet insurance cover available including accident only or lifetime cover.
Policies commonly cover veterinary costs with some insurers offering premium policies with extra benefits.
Over a million pet insurance claims were received by members of the Association of British Insurers (ABI) in 2021.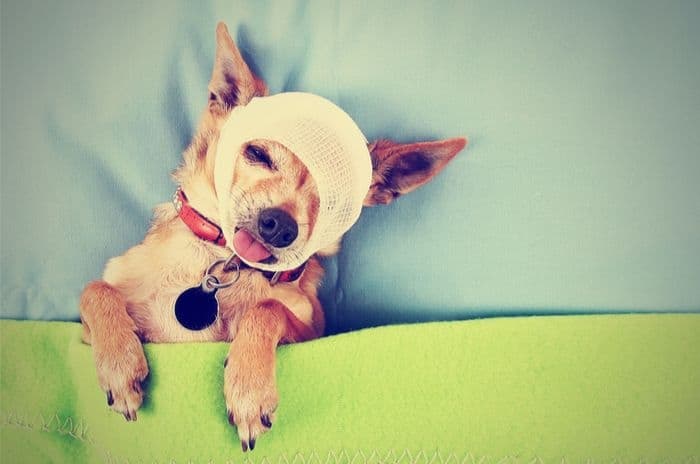 ---
Should you get pet insurance?
Pet insurance is a contentious topic, with some pet owners arguing that it has saved them thousands in vet fees while others say they have never used their pet insurance cover.
Yet figures from the Association of British Insurers (ABI) indicate the number of claims their members dealt with in 2021:
There were 1.03 million claims in total
764,000 claims were for dogs while 225,000 were for cats
£872m was processed in claims
ABI data also showed that there was a slight increase in the number of insured pets up to 4.3 million in 2021.
They noted the average cost of a claim had increased by 4% since 2017, with the average claim in 2021 having a value of £848.
As these figures demonstrate, hundreds of thousands of pet owners are utilising the insurance they get to cover their pets.
However, this doesn't necessarily mean that pet insurance is right for everyone, so let's have a closer look at the different types of pet insurance and what you need to bear in mind when you compare different types of policy.
---
Types of pet insurance cover
There are four main categories of pet insurance to be aware of:
Lifetime
Time-limited (typically annual)
Maximum benefit
Accident only
As the names suggest, these types of pet insurance cover have different focuses and will be appropriate for different groups of pet owners.
Let's take a closer look at them.
1. Lifetime cover
Lifetime policies are the most expensive type of pet insurance.
These policies will cover a pet for any issues that arise during its lifetime, as well as usually including a variety of additional benefits to help keep pets healthy.
There are two sub-categories of lifetime pet insurance:
Cover that offers a set amount for each condition a pet may suffer from (per condition per year cover)
Cover that offers a set amount for all conditions taken together (annual lifetime cover)
So, for example, a per condition per year policy might offer £1,500 for a cat's diabetes and £1,500 for its eye condition and another £1,500 for its skin problems.
If any of these problems cost more, it's down to you to pay the extra.
By comparison, annual lifetime cover might set an annual £6,000 limit for all conditions taken together.
Both types of policy reset their financial limits each year, provided that your premiums are up to date.
2. Time-limited cover
Time-limited cover, also known as non-lifetime cover, is a less comprehensive - and consequently cheaper - pet insurance option.
While these policies typically last for 12 months and need to be renewed to remain active, other lengths of contract may be available.
There are two types of time-limited cover:
Cover that pays a fixed amount for the treatment of each condition (per condition cover)
Cover that offers a set time period for the treatment of each condition (time-limit per condition cover)
So, for example, per condition cover might pay out a maximum of £1,000 for a cat with conjunctivitis one year. From the next year on however, conjunctivitis will be excluded from the insurance policy.
On a time-limit per condition policy, there is a fixed length of time (usually 12 months) from the onset of a condition to make any claims. After this time, the condition is excluded from future cover.
3. Maximum benefit
Maximum benefit policies, also known as per condition cover, offer a fixed amount of money to treat each condition.
Under these policies:
Pets are covered until the maximum amount has been spent
There is no time limit on reaching that threshold, but treatment of that particular condition will not be covered by the policy again
Recurring conditions, even those that appear in a different leg or eye, will be classed as relating to the original condition
As with other policy types, premiums must be kept up to date to benefit.
4. Accident only
Accident only is the cheapest form of pet insurance cover.
This type of policy will pay a fixed amount for each accidental injury a pet may sustain, usually from a single event.
These policies may:
Include a set amount for the cost of any emergency treatment
Have a time limit of 12 months to cover the length of treatment for that condition
As the most basic form of pet insurance, accident only policies are the most limiting in terms of cover.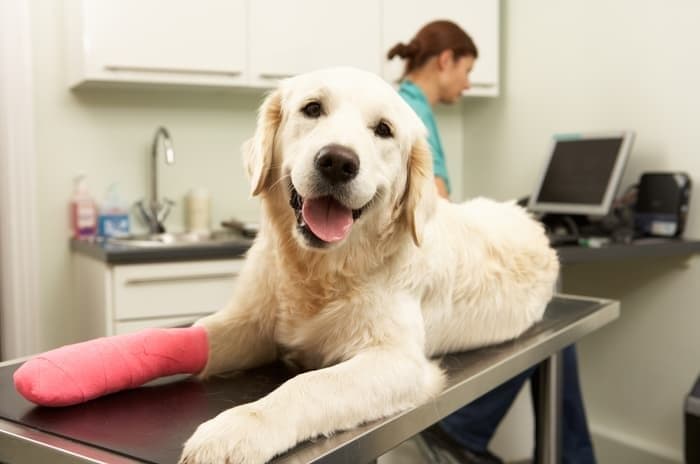 Accident-only pet insurance is cheaper, but it doesn't cover illnesses.
What does pet insurance cover?
The different forms of pet insurance policy discussed above are overarching types of cover.
Individual pet insurance policies will vary but they will often cover areas such as:
Veterinary fees - Any costs relating to diagnosing and treating injury or illnesses such as consultations, tests, medication, surgery and hospitalisation. Some policies may include any costs associated with specialist vets, complementary therapies and alternative therapies.
Loss - For pets that are lost, stolen or who dies due to an injury or illness (before a specified age), insurers will pay either the purchase price or the market value of the pet.
Advertising costs - In the case of a lost or stolen pet, insurers may cover the cost of advertising for its return or issue a reward.
Third party liability - This can cover the situation where a dog injures a third party or damages property belonging to someone else, covering the costs of any compensation required.
These are the main features of many pet insurance policies but there may also be overseas vet fees, holiday cancellation cover and emergency boarding costs if the owner goes into hospital following unforeseen circumstances.
Each pet insurance policy will generally specify a maximum sum that could be paid out under each policy area.
---
What isn't covered by pet insurance?
Pet insurance policies will usually have exclusions listed within the policy terms.
Every policy will be different so it's important to read the small print. However, these are some common exclusions found in pet insurance policies:
Pre-existing conditions - Any injuries or illnesses that commenced before the policy began. It will also apply to any condition that might reappear in a different part of a pet's body such as an eye infection in the other eye.
Routine or preventative treatments - Regular treatments to treat fleas, worms or ticks are not usually covered, along with neutering/spaying and dental maintenance.
Waiting periods - There is a set period at the beginning of the policy where treatment is not covered, often 14 days but sometimes more.
There may be other exclusions such as pregnancy costs and any administration costs associated with the treatment.
Pet owners should also pay attention to any specific exclusions within a policy such as caps to treatment costs or a cap on the cost of treatment for one particular condition.
While these exclusions are often buried in the small print, they can be the difference between a policy that is right for your circumstances and one that won't have the breadth of cover required.
---
What affects pet insurance premiums?
As with other types of insurance policy, there are certain elements that impact on how much pet insurance premiums might be.
These include:
A pet's breed
A pet's age
A pet's gender
Owner's postcode
How many claims have been made
Additional pets
There are also industry and legislative changes that can affect the cost of pet insurance premiums.
For example, if there is an increase in a certain disease that sees more pet owners seeking treatment than before, an insurer will likely be forced to raise their premiums across the board.
Equally, any increase in third party liability claims where compensation is paid on behalf of a pet owner could see premiums rising for all customers.
Let's take a closer look at some of the elements pet owners have a chance of controlling or need to bear in mind when searching for pet insurance.
Type of animal
Most insurance policies are designed for dogs and cats, though it is possible to find specialist insurance for more exotic pets.
Rare breeds of pet are more expensive to insure - primarily because selective breeding can result in medical conditions, but also because they're more likely to be stolen.
Insurers may refuse to insure some breeds altogether based on their perceived danger to the public. For example, those breeds found under the Dangerous Dogs Act 1991.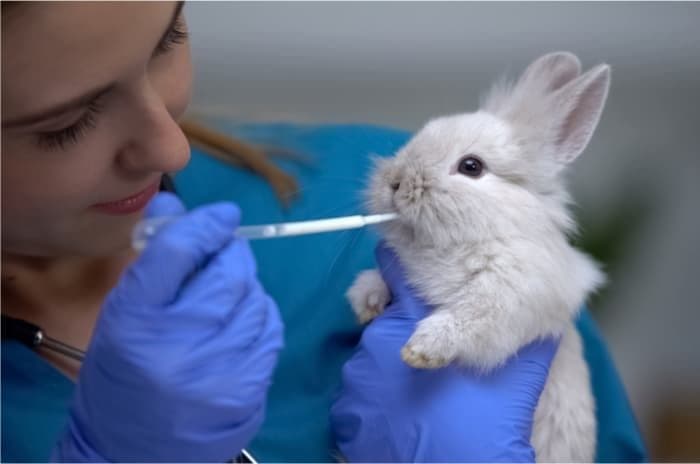 Pet insurance for rabbits, as well as dogs and cats, is available.
Age and health
Insurance becomes harder to find (and more expensive) if your pet is older. For example, dogs and cats over eight years old, rabbits over five years old, and horses over 20 years old, are difficult to insure.
It's worth noting that most insurers require pets to reach a certain age before they will insure them. This is normally eight weeks old.
Pets with existing medical conditions can also be difficult (or prohibitively expensive) to insure. Most insurers will refuse to include costs arising from pre-existing conditions in any new cover.
Historic conditions may sometimes be covered, but usually only if your pet is symptom-free and hasn't needed treatment for at least two years.
For these reasons, it's wise to take out insurance when your pet is young and healthy.
Where you live
Vets in towns and cities tend to charge more for treatment than vets in rural areas.
This is reflected in insurance premiums, which are normally higher in urban areas.
There may also be a significant North/South divide in treatment costs, with those in London paying more for treatment of their pets than owners in the North East, for example.
Number of animals
If you have more than one pet, then multi-pet insurance policies can reduce the overall cost - sometimes by as much as 10% - by insuring them all under the same policy.
For pet owners with multiple animals, it's worth seeking out a policy that has such discounts, but it's also worth checking what happens when one of those pets passes away and how much premiums will increase by.
---
Example pet insurance quote
We ran a pet insurance comparison search for a domestic shorthair cat that is neutered, chipped and lives in the North of England.
The quotes ranged from £36.12 annually (£3.01 monthly) for accident only cover to £392.32 annually (£32.70 monthly) for a comprehensive policy, demonstrating the range of insurance policies on offer.
If we look at a single provider's quotes for three types of cover, we can see the subtle differences:
| | Annual premium | Compulsory excess | Vet fees | Lifetime ongoing condition | Death benefit | Boarding fees |
| --- | --- | --- | --- | --- | --- | --- |
| Accidents Only | £50.41 | £125 | £1,000 | Yes | No | No |
| Per Condition | £55.38 | £125 | £1,000 | Yes | No | No |
| Lifetime | £55.98 | £125 | £1,000 | Yes | Yes | Yes |
So, while accident only cover is the cheapest, the increase to per condition or lifetime cover is small enough to make the jump affordable for most.
However, this obviously depends on the insurer and the specific policy.
If we look at a selection of lifetime policies from a different provider, we can see the differences in treatment costs available:
| | Annual premium | Compulsory excess | Vet fees | Lifetime ongoing condition | Death benefit | Boarding fees |
| --- | --- | --- | --- | --- | --- | --- |
| Lifetime | £58.32 | £160 | £1,000 | Yes | Yes | Yes |
| Lifetime | £91.32 | £160 | £5,000 | Yes | Yes | Yes |
| Lifetime | £109.44 | £160 | £15,000 | Yes | Yes | Yes |
It's this increase in the amount that can be paid in treatment fees that lead to a corresponding increase in the annual premiums.
So, while it could be tempting to take the minimum lifetime cover on offer from a provider, it can be worth looking up the costs of common treatments in your area to see how much they might realistically cost if something happens to your pet.
---
Summary: Worth considering
Pet insurance can be a divisive issue, yet ABI figures demonstrate that more than a million pet insurance claims were made in 2021 and over £870m was paid out by insurers.
The costs of veterinary bills can easily mount up, especially given advancements in medical knowledge that are making more complex interventions possible.
For many of us, a pet's unexpected illness could leave a serious shortfall in our budgets, so it's certainly worth considering whether pet insurance is a good investment.
As with other insurance policies, we hope we won't call on our pet insurer, but it's there as a back-up in case something happens.
When you compare pet insurance quotes, remember to consider the following questions:
Do you want to cover just for accidents or have comprehensive cover in place for illnesses too?
Is lifetime cover a good fit for your pet?
Will the maximum payment be enough to meet most eventualities?
Are there multi-pet discounts available?
Are there any specific exclusions beyond the usual ones?
Pet insurance won't be the right choice for every household, but it's worth exploring whether some protection against illness or injury could be beneficial for your pets.