Many suppliers will allow customers to switch a fixed tariff from one address to another, although they can also refuse to do so.
If we leave a fixed tariff when we move home and move to a new supplier, we may need to pay exit fees to our old supplier.
It's important to keep track of meter readings during a house move and ensure we keep our energy company up to date with what's going on.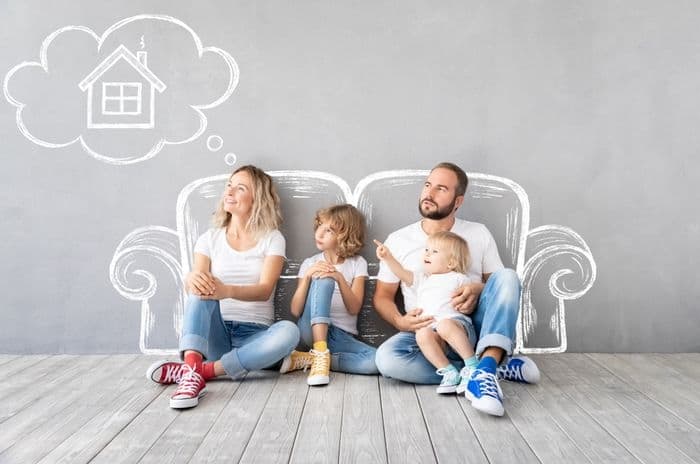 ---
Dealing with your energy supply when you move home
If we're moving home, we'll need to decide what we're doing with our energy supply. We'll also need to contact our supplier directly to facilitate the move.
We have two options regarding our energy supply when we're looking at moving home:
Take our existing supplier and tariff with us
End the contract with the existing supplier for the old property and sign up to a new deal with another supplier
These are the core options, but there are usually some factors that help make our decision for us. For example:
Whether our existing supplier can offer an energy tariff for the new address
Whether the tariff they offer for the new address is competitive
If there are any exit fees on our existing tariff
What type of meter is at the address (whether it's a prepayment meter or Economy 7 meter) and whether a company is willing to supply it
Transferring or changing your energy supplier when you move home can be an extra expense we need to budget for, so let's look in more detail at the options before we explain how to manage the move.
---
Can you take a fixed price plan with you when you move house?
Taking an energy supplier with us when we move home can save on exit fees and might be our preference if we're on a good tariff with our provider or we've had good customer service from them and want to continue that relationship.
It's possible to take our energy supplier with us if:
The energy supplier is active in the area you're moving to
Your supplier is willing to transfer the deal
It's worth remembering energy tariffs are subject to geographical pricing in many cases too - so, the prices quoted for the area customers are moving to may not be the same as the place they're currently living.
A higher quote shouldn't necessarily be taken as an indication a supplier is raising prices without reason.
Most suppliers will have in-depth tariff guides available somewhere on their website giving details of any regional differences. Checking these before switching could save back and forth communication with the supplier about increasing costs.
Note: this could also work the other way and customers could end up moving to an area that's cheaper, with bills going down as a result.
Find out whether you can take a fixed deal with you
If you do know that you want to take an energy supplier with you when you move, it's important to contact them as soon as the house move is confirmed to check whether a fixed deal can be moved.
Try calling the energy supplier, but if the helplines are busy, online chat or sending a message through their website may get a quicker response.
If the supplier is happy to take over the energy supply at the new address, there may still be fees involved:
Some suppliers may charge administration fees - this should be made clear when the move is being discussed with the supplier but make sure
Even if a customer takes a fixed energy deal with them fee-free, there will usually be a first bill from the existing supplier at the new address
The sooner a customer confirms the details of their house move with their energy supplier, the less stressful the process will be.
---
Transferring to a new energy supplier when you move home
There are a few reasons why a customer may choose to transfer their energy supply to a new company when they move home:
The existing supplier will not supply the new address
Regional differences in pricing mean the existing supplier is more expensive
A poor experience with the existing supplier
Another reason might simply be that the existing supplier is offering a standard variable tariff (SVT) rate rather than a fixed deal - and all SVTs are limited by the energy price cap.
So, an SVT from an existing provider may not be any different to an SVT from the provider who already supplies the new address.
In some cases, there might be cheaper energy deals available, but it's important to do the sums and work out whether we're going to save much money - especially if we need to pay exit fees to our existing energy supplier.
How much are exit fees?
Customers may balk at the idea of paying exit fees, but they're unavoidable in some cases.
Exit fees are designed to be deterrents to keep customers wedded to their energy supplier for at least the length of the fixed term contract.
Some suppliers don't charge exit fees, but those who do often charge in the region of £30 to £40 per fuel, so £60 to £80 for a dual fuel household.
This may sound like a large lump sum, yet when it's added to the general costs of moving home, it can be a drop in the ocean. Factoring energy exit fees into the costs of moving can help soften the blow.
Plus, there's something known as the 'switching window' - this means customers can switch within 49 days of their fixed term contract coming to an end without penalty.
Exit fees can't be levied during this period, although energy providers have been known to wrongly apply them to final bills. If a customer thinks this is the case, they should contest the final bill.
Choosing a new energy supplier
Once we move to an address, if we've decided to leave our old energy supplier behind, we'll automatically inherit the energy supplier the previous occupant used.
We might be happy with the supplier and their tariff but if we'd like to look around for a new one, there are some key factors to consider:
What tariffs are on offer from suppliers? Are they fixed or variable? Some providers like Bulb have a limited tariff range while others seem to have dozens.
Do we want an environmentally friendly energy supplier and how do you work out how green an energy tariff is?
If we have an electric vehicle, we might want to choose a dedicated EV tariff for better overnight electricity rates.
Some suppliers offer additional services such as boiler cover or heating repair. These can be useful but weigh up the costs carefully as cheaper cover can often be found elsewhere.
Some energy suppliers may not be taking on new customers and this might mean we're stuck with the company already supplying the property with energy - at least for a while.
---
How to manage your energy move
Whether a customer wants to take their fixed deal with them or not, there are certain steps to take to sort your energy supply out both before moving and afterwards.
1. Before the move
There are three important steps to take before the house move takes place:
Notify the existing supplier. This should be done as soon as possible when we have a moving date set in stone but no less than 48 hours before the move takes place. It's easier if they know as far in advance as we can manage to ensure they can make the process run smoothly.
Pass on the new address. Even if we're not planning on taking our energy supplier with us, they will still need our new address to send the final bill and settle any credit on the account.
Take meter readings. One of the last things to do before leaving the old property is to check the meter readings to pass on to the existing supplier. For added security, take pictures and ensure they're kept safe until the final bill is settled.
Adding these items to a moving house to-do list will reduce the possibility of our energy supply giving us headaches during the move.
After the move
At the new property, there are three more steps to take immediately:
Take a meter reading. This should be one of the first acts when arriving at the new property to make sure we don't pay the previous occupier's bills. Again, take pictures and keep them until the matter is settled.
Find out who the energy supplier is. The new property will already have an energy provider and we'll need to contact the new company to see what our tariff is. If we have difficulty finding out who our energy supplier is, there are ways to check as we explore in our guide to energy switching.
Check the account balance with the previous supplier. It's important to find out how much we owe our old energy supplier or whether there's a credit sitting on the account that we can reclaim quickly.
Whether we're switching to a new supplier or not, we should contact the current supplier for the property to make sure the bill for any energy used before the switch takes place.
---
What can go wrong during the move?
Even if customers take all the right steps, there are always things that can go wrong with an energy supply when someone moves to a new house.
For example:
We might get an incorrect final bill from old energy provider
There might be problems finding out who new energy provider is
There could be contested meter readings
Keeping track of all dealings with all energy suppliers (old, new and potentially a third if switching when arriving at the new property) can help.
This includes taking meter readings at every stage and being proactive about contacting suppliers when we think there might be a problem.
Energy sector rules
Ofgem have implemented a range of regulations to protect customers when switching to new suppliers and dealing with final bills.
Here are some of the major ones:
Energy back-billing: Energy providers have been banned from issuing back-bills for unbilled energy used more than 12 months before the bill was issued. This is designed to protect people from unexpected shock bills and is especially relevant to house movers as billing can become confused during a switch.
Guaranteed Standards: Energy companies are required to meet certain standards when customers are switching supplier. This includes switches taking place within 15 working days and ensuring customers aren't switched by mistake. Automatic compensation is given if something goes wrong on these and other switching measures.
Energy Switch Guarantee: The ESG includes 10 commitments which energy suppliers have signed up to voluntarily to ensure customers receive a good experience when switching. This includes a promise our supply won't be interrupted and that the new energy provider is responsible for dealing with any issues with the switch.
If customers have problems with suppliers either before or after a house move, there are steps they can take.
Firstly, find out whether any customer energy rights have been breached and, if they have, follow the correct procedures to complain about an energy provider.
---
Summary: Consider your options
Moving home is a stressful time for anyone, and it's highly likely customers will want to choose the most straightforward option for their energy supply.
However, the fact is that there are things which could theoretically go wrong whether we choose to transfer a fixed energy deal from our old house to our new one or if we opt to switch to a new supplier when we move into the new property.
For instance:
If we choose to transfer a fixed deal, the prices could be higher due to geographical pricing and that could be more than the exit fees would have been.
If we have trouble notifying the new supplier of our details, we could end up with higher bills for longer.
If we switch to another supplier at the new property, there may be delays in the switch.
All of these are theoretical, but they serve to demonstrate that there's no ideal way to switch your energy supply from one house to another without the risk of problems.
These can be mitigated by keeping careful track of meter readings and any correspondence, so be sure to maintain good records of your dealings with energy companies - just in case.