How to complain about your energy supplier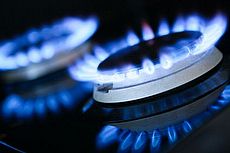 GOT a complaint about an energy bill or supplier? Most of the time, a quick phone call can resolve the issue - but what if that doesn't do it?
In this short guide we talk consumers through the best course of action for making a complaint to an energy company, as well as what to do in the event of unsatisfactory response.
The problems
Figures from the Ombudsman Services' 2016 annual report show that the overwhelming majority of complaints - 74% - are about bills, mainly disputes about amounts owed and energy usage.
Problems with switching and customer service issues were the next biggest grievances, making up 7% and 4% of overall complaints, respectively.
Complaints relating to other matters such as the miss-selling of products, debt problems and issues with prepayment and smart meters to name a few, added up to 15% collectively.
In addition to general complaints, regulatory body that significant numbers of people are unhappy with the way their complaints are handled. Satisfaction rates fell by 10% between 2012 and 2013, a trend that has continued in recent years, as can be seen in the graph below.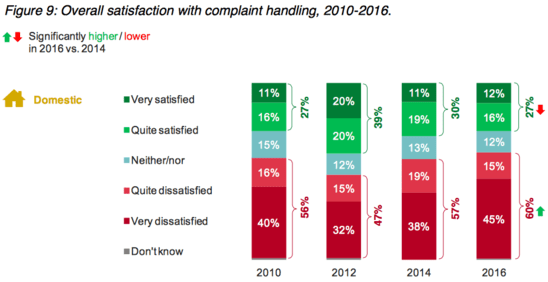 SOURCE: Ofgem, September 2016. Available here [pdf].
How to complain
1. Follow the provider's procedure
Almost all complaints procedures start with a phone call or email to the supplier. Contact them directly, as soon as the problem is discovered.
Contact details for the biggest providers can be found on the following pages:
A phone call has an immediate impact - but most providers' customer service centres have limited hours.
Email and there's usually an instant response - from an auto-reply, promising someone will be in touch soon. But email is extremely useful, because it allows for attachments - think photos of disputed bills and meter readings - and provides a communication trail.
A written complaint boasts the same benefits of email, but it's slower and makes it more difficult to keep track of who sent what and when.
2. Keep records
Keeping track of correspondence will make following up for the customer and the supplier much easier and quicker.
Customers should make a note of who they speak to when calling their provider and the dates and times they made the calls. This is particularly important if a supplier is dealing with a complaint poorly or unfairly.
But it can also be useful should a customer wish to claim compensation later, as notes and phone bills can be used as evidence of the cost, both financially and in terms of time, of dealing with the problem.
If the situation isn't resolved with a couple of phone calls and a customer ends up going through the provider's official complaints procedure, communicating solely through email or letters will help keep track of it all more easily.
3. Be reasonable
Providers have a responsibility to deal proactively with complaints quickly, efficiently and professionally.
It sounds obvious, but staying calm and friendly will help resolve most issues much more quickly - those feeling particularly panicked or angered should remember not to take it out on the customer service staff.
Customers should also have a good idea of what they want from the complaints procedure, and be willing to offer help. For example, if a bill is wrong and the customer wants an accurate one, they should ask for that plus a refund - and offer to provide up-to-date, dated photos of their meters.
4. Get support
For those with issues that can't be sorted swiftly, Ofgem and several other providers recommend seeking the support of Citizens Advice.
They can advise on the guaranteed standards individuals should expect in their dealings with the suppliers, offer impartial advice and draft template letters, and refer cases to other organisations that can help further if needs be.
Taking a complaint further
If, after eight weeks, the situation is unresolved, consumers can contact the energy ombudsman.
"Unresolved" means the supplier has offered a final response but the customer is unhappy with this, or feels the complaint is still dragging on. If it's the case that they're unhappy with the supplier's offer, the customer should inform them so they can send a "letter of deadlock".
Ombudsman Services are independent and approved by Ofgem. Their role is to make fair and appropriate decisions regarding complaints.
That means they can order a supplier to "return you to the position you would be in had the mistake not occurred", and they may also ask the supplier to provide some compensation for time and effort.
Their contact details are here.
After accepting a complaint, the ombudsman will contact the consumer to agree the main issues and check what they consider to be a reasonable resolution. They may ask for authority to chase up the complaint over the phone, which can substantially speed up the process.
When processing a complaint they take the following into account:
Both the supplier's and consumer's side of the story
Any regulations, official guidance and standards
Codes of practice and relevant legislation
Accepted good industry practice
Useful
For more help with energy matters visit our guides on:
Bearing all that in mind, it should take them between six and eight weeks to come to a decision.
If the decision is accepted, it becomes legally binding and the supplier has 28 days to comply.
What happens in the case of an unsatisfactory response?
There's no rule that says the ombudsman's decision has to be accepted by the consumer.
If an individual chooses not to accept it, they lose the right to the resolution offer, but they still have the right to take their complaint further through the courts.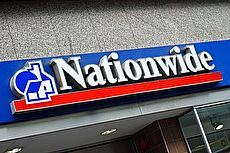 16 November 2017
13 November 2017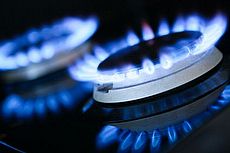 8 November 2017
Follow us or subscribe for FREE updates and special offers