New figures have revealed that 1.7 complaints per 100,000 customers were made in relation to switching issues in the final three months of 2018.
Switching problems are now second only to billing issues in complaints escalated to the Energy Ombudsman.
The figures come weeks before new Guaranteed Standards of Performance are due to come into force in the energy sector.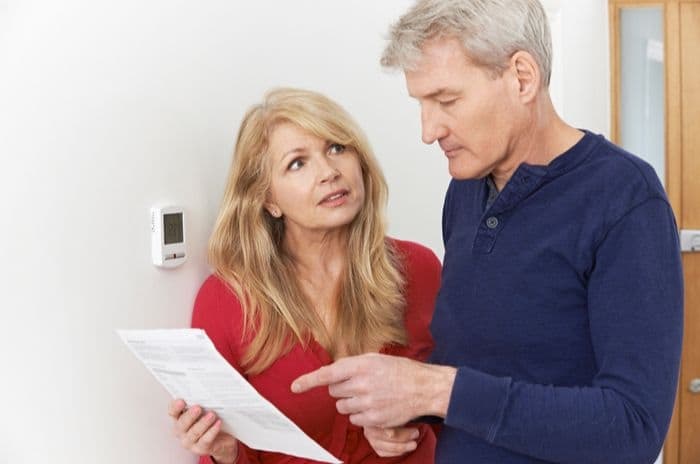 Credit: SpeedKingz/Shutterstock.com
Switching complaints rising
The Energy Ombudsman statistics show that transfers from one energy supplier to another accounted for marginally more complaints in Q4 2018 than customer service problems.
While the figure of 1.7 complaints per 100,000 customers relating to transfers is far below the 13.21 related to billing problems, it still demonstrates the issues customers have in a marketplace where they're encouraged to switch to get the best deals.
Common transfer problems for customers include being switched in error and delays in the outgoing supplier refunding credit balances to customers.
The CEO of the ombudsman pointed out that switching increasingly needs to be seen as part of the customer journey and reiterated to suppliers that departing customers could be a future customer too.
Complaints are escalated to the Energy Ombudsman if a customer hasn't been able to resolve a complaint with a supplier within eight weeks.
If a complaint is upheld, the ombudsman can order the supplier to pay compensation to customers to return them to the position they would be in if the problem had not occurred.
Read more about your energy rights in our dedicated guide.
New performance guarantee from May
Energy customers can expect more protections from 1 May when the new Guaranteed Standards of Performance come into force.
First announced in 2018, these new guidelines will compel energy providers to automatically provide compensation to customers if their energy switch goes wrong.
Under the guidelines, customers will receive a minimum of £30 for each problem they experience while trying to switch suppliers.
The aim is to incentivise suppliers to better handle switches, although the CEO of the Energy Ombudsman cautions that suppliers may treat automatic compensation costs as another business expense rather than addressing the root causes of switching issues.
Ofgem announced the changes following their own research which persistently found that around 47% of customers felt switching energy supplier was a hassle and 42% worried that things would go wrong.
Energy sector regulations tightening
As well as improved protections for customers to reduce switching problems, Ofgem have also focused on toughening regulations for energy suppliers hoping to enter the market.
From June, new suppliers will have to prove they are financially sound and have strategies in place to offer effective customer service.
This follows a spate of energy supplier collapses in the last 18 months, the most recent being Brilliant Energy who folded in March.
Ofgem are keen to ensure that consumers aren't unfairly impacted by challenger companies going bust, although this doesn't simply relate to the customers an energy supplier has on their books when they fold.
When energy suppliers are unable to pay their part of the renewables obligation, which often happens when a company is experiencing difficulty, their share is divided between the suppliers who can afford to pay.
This means those suppliers who fulfil their obligations are faced with higher bills which they may ultimately have to pass on to their own customers in the form of price rises.