UK households are faced with picking up the £80m tab to cover the cost of moving hundreds of thousands of customers to new suppliers, following the collapse of a number of small energy firms.
So far this year, eight firms have gone bust, forcing the UK regulator Ofgem to step in an appoint a new supplier. Moving so many customers comes at a cost, which leaves a bill that needs to be paid.
As the 'supplier of last resort', companies like Scottish Power, Ovo and Octopus who have taken on customers from failed firms are able to recoup some of their costs. These costs are ultimately paid for by British consumers via increments on their bills.
Analysts are suggesting that the repayment could amount to an average of £1.75 being added to every household energy bill in the UK.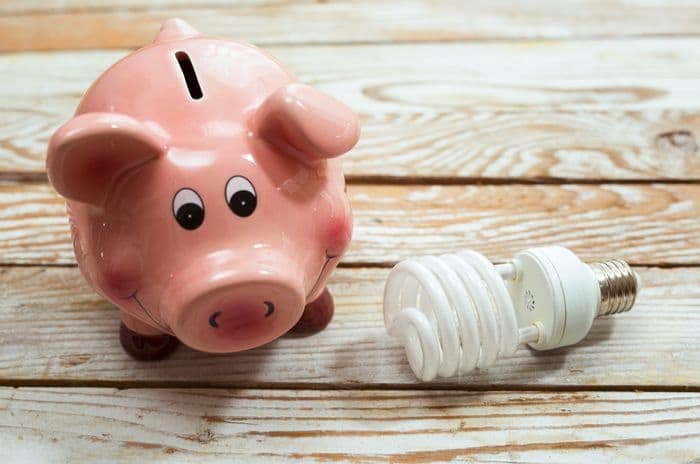 Another one bites the dust
In the last week, yet another small energy supplier has gone bust.
One Select provided services to around 36,000 domestic customers and has become the eighth energy supplier to cease trading this year, following the recent demise of Spark and Extra Energy.
As usual, Ofgem's safety net comes into play, protecting credit balances and keeping the lights on while the regulator switches customers to their chosen new supplier, Together Energy.
Affected customers are advised to sit tight and not to switch to another supplier. Ofgem say they should take a meter reading and wait to hear from their new supplier.
As this is becoming a regular issue now, the regulator has published a comprehensive set of FAQ's to support customers left in the lurch.
How much will it cost?
While the actual claims from the suppliers of last resort will take some time to settle, we do have some historical data which gives an indication as to the cost of this year's failures.
In 2016, when GB Energy went bust, Co-operative Energy took on their 160,000 residential customers. They claimed £14m in settlement as a result.
More recently, Octopus Energy took on 90,000 customers from failed firm Iresa and have already filed a claim amounting to £13.8m.
The amount claimed by the suppliers of last resort will depend on the credit balances held by the collapsed firms. Because the new suppliers need to honour these, they will all be claimed back.
With more than half a million customers affected by supplier failures in 2018, experts are placing the compensation figure at somewhere in the region of £80m, taking into account renewable energy subsidies left unpaid too.
A £58m shortfall
The renewables obligation payment is something required of all suppliers if they don't source a proportion of their energy from renewable sources.
As a result of financial stress in the energy market, many suppliers have failed to meet their payments over the last few months, leaving a £58m shortfall to be made up.
The shortfall is recovered from other suppliers (who have already paid their bills), so effectively the more prudent firms are bailing out the imprudent ones.
Ultimately these costs will be recouped from the bill payers. Coupled with the costs incurred from claims by the suppliers of last resort, all UK households are expected to have an average of £1.75 added to their bills as a result.
Ofgem's new licensing tests for suppliers may go some way to preventing this type of problem in the future, but in the meantime, consumers should be prepared for energy bills to go up.
Who will be next?
Sadly, the UK energy market is unlikely to be stable for a little while yet. The colder, darker winters always take a toll on suppliers profits, and with the energy price cap coming into play in January, we could see more failures before the financial year is out.
Ofgem have raised concerns around the future of Economy Energy, who currently supply around 250,000 customers. The company has failed to meet renewables obligations payments, which is an indicator that the firm is under financial stress.
Customers who are concerned about their supplier going bust are encouraged not to switch away unless its for a better deal. Ofgem have a good safety net process in place, so all credits will be retained.
If customers have been taken on by a supplier of last resort, they are urged to shop around for a cheaper deal, as the new tariffs are often uncompetitive compared to what they would have received from their former supplier.