GB Energy fold and customers move to new suppliers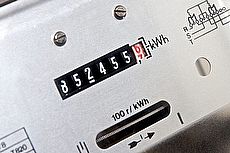 ©GB Energy Supply
GB Energy Supply have informed their 160,000 customers over the weekend that they've ceased trading, citing an inability to forward buy energy at a time of rising wholesale prices.
Writing on their website, Managing Director Luke Watson announced that "swift and significant increases in energy prices over recent months" have meant "that the position of the business has become untenable".
Despite their sudden collapse, GB Energy have assured existing customers that their energy supplies will be protected by Ofgem, who will move them onto "deemed" tariffs with new suppliers.
However, as helpful as this may be, the news of the challenger provider's demise casts serious doubts on the ability of smaller suppliers to pose a genuine challenge to the Big Six, who still control 85% of the domestic energy market.
Why?
And they'll now presumably control a little more than 85% of the UK's domestic energy supply, given that GB Energy Supply have folded.
That's because the challenger provider, which was based in Preston, counted as many as 160,000 customers.
Customers will be contacted soon by their new supplier with more information on how this process will affect them.
Luke Watson, GB Energy Supply
They'd accumulated this number on the basis of offering some of the lowest tariffs on the market, with the supplier recently figuring in the top three for cheapest tariffs over a three-year timescale.
However, these cheap rates were enabled not by some miraculous new technology or business model that made energy inherently cheaper, but rather by purchasing wholesale energy over the short term.
This allowed GB Energy Supply (and others) to undercut the Big Six at times when wholesale prices were low. By contrast, their smaller size meant they weren't able to stock up on massive amounts of energy during these periods, so that when the market inevitably picked up again, they were forced to purchase fuel more expensively than their bigger rivals.
In light of this setup, the recent increase of wholesale prices over the past few months has put a considerable strain on their operations.
Most of the Big Six responded to this by upping their fixed-rate deals by as much as 16% since September, while GB Energy increased their standard variable tariff by 30% in October and their fixed tariff by 7% in August.
And yet, despite these hikes, GB Energy clearly weren't taking on enough new customers to cushion the blow to their finances, with most of their pre-existing customer base being on fixed deals that enabled them to continue paying lower prices.
As such, their failure was pretty much inevitable (at least in hindsight), and aside from being a shock to their customers, it also asks big questions of all the independent suppliers who've managed to steal customers away from the Big Six in recent years.
Automatic switching
Still, GB Energy's customers should at least rest safe in the knowledge that their lights won't be switched off, despite the collapse.
Ofgem have assured them that they'll be moved to new suppliers, who'll be in contact with them as soon as they've been appointed by the regulator.
Ofgem aren't saying in advance who exactly these suppliers will be, but one thing that is known is that relocated customers will be put on so-called "deemed" contracts.
These are higher than most other tariffs, since the new supplier has to take on more risk insofar as they can't subject their new customers to the usual credit checks.
That said, Ofgem urge affected customers to move to the best possible tariff as soon as their new provider has contacted them and explained their options.
After this has happened, customers can either move to a better tariff with their appointed supplier, or they can move to another supplier altogether. In either case, they won't be charged an exit fee.
Credits and debits
Ofgem also offer assurances that, in the event customers were in credit with GB Energy, they'll be repaid by their new supplier. This is guaranteed by the safety net that was first proposed in June and that will now result in slight bill increases for all energy customers.
Conversely, if they were in debt to GB Energy, they won't have to pay any money to their new provider. However, they may still have to repay GB Energy depending on how the situation develops, so it's worth checking with the failed supplier as soon as they can.
At the moment, the latter are telling their customers to "wait until we contact you with further information" before trying to get in touch, so if they have any questions before this happens, they can always contact Citizens Advice.
Otherwise, they simply have to wait, since if nothing else, the collapse of GB Energy has shown us that we can't always be in control, at least not when it comes to beating the Big Six and enjoying rock-bottom energy prices.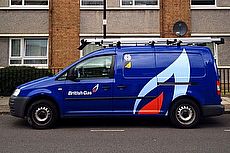 21 November 2017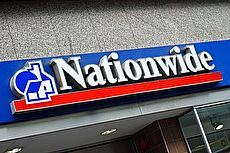 16 November 2017
13 November 2017
Follow us or subscribe for FREE updates and special offers