NPOWER are offering new customers a "free" gas safety check and carbon monoxide alarm if they sign up to the provider's Home Safe fixed tariff, which lasts until April 2017.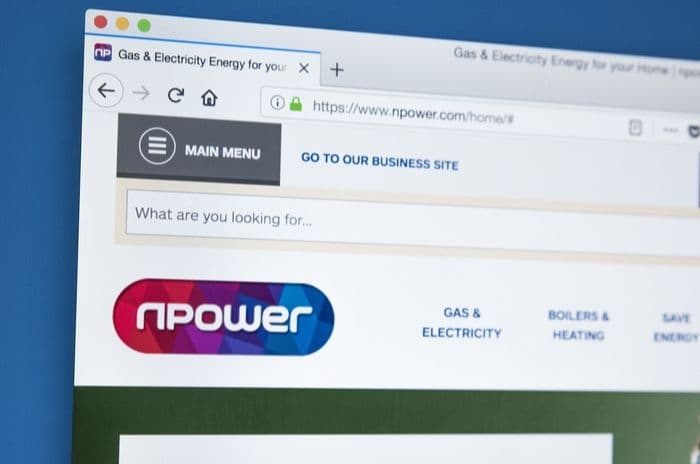 Credit: chrisdorney/Shutterstock.com
The freebies are worth around £100, but the tariff is relatively pricey compared with Npower's other deals.
Under the tariff, bills will cost an average £1,051 per year for electricity and gas. This makes it Npower's second most expensive tariff - beaten only by the company's standard variable rate.
Compared with similar tariffs offered by other firms, the deal becomes even less appealing - for example, the NPower fix is £106 more expensive than EDF's equivalent deal.
End of an era
Npower's new tariff is timely, as many people are nearing the end of their current fixed price tariffs.
Most energy companies - Npower included - transfer customers to their (invariably more expensive) standard variable rate tariff once a fixed deal comes to an end.
There are 24 fixed rate deals finishing at the end of this month, including some from Scottish Power, British Gas and First Utility.
Being moved to a standard variable rate tariff will typically add around £150 to the annual bills of those coming off a fixed rate deal - and even the energy companies themselves are encouraging people to look for better options.
Ed Kamm, of challenger supplier First Utility, says: "Those households who have been on a fixed price tariff until this month are now free to check the market and save some serious money".
The old switcheroo
We've reported before on the fact that nearly all customers with a dual fuel energy tariff from one of the Big Six suppliers would be financially better off if they moved to a different company.
That was one of the findings of a year-long investigation by the Competition and Markets Authority (CMA), in which they also concluded that customers of the Big Six energy companies paid £1.2 billion too much between 2009 and 2013.
Not long after that report was published, British Gas announced a second 5% cut to their domestic gas prices this year - but none of the other big energy firms has yet to follow suit.
One of the problems with such price cuts, however, is that they only apply to the suppliers' standard variable tariffs - people with fixed deals are stuck with what may end up being a higher price as a result.
Indeed, the potential for future cuts is something those considering new fixed offers such as Npower's Home Safe tariff might want to bear in mind.
Making the grade
To qualify for the Home Safe tariff, customers must use Npower for both their gas and electricity, and take their supply through a credit meter. They must also own the property they live in.
The tariff seems to be aimed at new home owners, who may have plenty of other things on their minds without worrying about the safety of their appliances.
As Npower's Dominic Lavelle explains, "first-time buyers" tend to be "particularly concerned about whether or not their boiler and other gas appliances are safe to use".
Anyone tempted by the NPower offer because they're worried about the safety of their boiler should be aware that the gas engineer who comes out to inspect it will be under a legal obligation to act if they deem it unsafe.
As Npower say in the tariff T&Cs: "this may include disconnecting any gas supply to your gas boiler, and/or gas appliances and/or your property."
The onus will then be on the household to get the problem fixed, as Npower won't be liable "for any losses or costs whatsoever incurred".
Safety for renters
Although renters are excluded from the NPower tariff, they should be covered by safety regulations aimed at landlords.
A recent change in the law means that tenants are entitled to have a carbon monoxide alarm installed by their landlords, as well as having an annual gas safety check carried out.
The legislation, which comes into force on October 1st, stipulates that working carbon monoxide detectors must be fitted in any room with a solid fuel burning combustion appliance.
It also requires landlords to have working smoke alarms fitted on each floor in homes that they let, as well as having a qualified engineer carry out an annual gas safety check.
Even if a landlord is pretty good about gas safety checks, it's worth giving them a gentle nudge - a recent British Gas survey found that 59% weren't aware of the changes to the law.