BRITISH Gas have announced they'll be cutting their domestic gas prices by 5% from late August.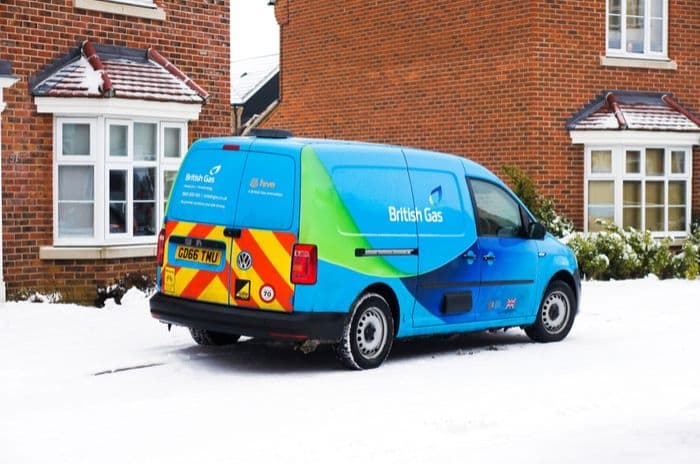 Credit: Tom Gowanlock/Shutterstock.com
It's the second time they've cut prices in the past six months, following an earlier 5% cut to their standard variable gas prices at the end of February.
Again the price cut will only apply to customers on either their standard variable or Fix and Fall tariffs - around 6.9 million households.
This announcement comes after a CMA investigation found the Big Six had been charging customers £1.2 billion a year more than they would if the energy market was truly competitive.
'Lower total costs'
British Gas say the price cut, which will come into effect on August 27th, will save the average household £35 a year, and that combined with February's cuts customers will now save "more than £72" a year on average.
As we commented when they announced that reduction, a 5% cut seems somewhat stingy considering how much wholesale prices have dropped.
They've fallen further since. Wholesale prices are now 25% lower than they were in December 2014.
British Gas managing director Mark Hodges was quick to defend the relatively small reduction, saying, "There are a range of costs that make up energy bills, some decreasing and others increasing."
The price cut, he says, "reflects our lower projected total costs".
Electricity prices are staying the same - despite the fact, British Gas say, that "several elements which make up the bill are rising steadily".
Shopping around still wins
Citizens Advice say the move was "encouraging and other companies need to follow suit".
Referring to the CMA's report from last week, which suggested households were overcharged for their energy by around 5% between 2009 and 2013, and called for the industry to "show they take these findings seriously".
Ofgem responded to the price cut by saying they were "pleased that British Gas's most loyal customers are seeing some of the benefits from lower wholesale energy prices".
But they repeated a point that they've been increasingly keen to get across to customers: people who shop around get a much better deal than those who don't, with switchers able to save up to £200 a year.
So a 5% cut in the price from one of the UK's most expensive suppliers isn't going to turn them into a bargain overnight.
What's really galling is that Sainsbury's Energy customers pay far less for their energy than those with British Gas - almost the fabled £200 a year - yet British Gas supply Sainsbury's with both the energy and the support staff.
Ofgem want to see the tariffs of "white label" energy suppliers - companies that sell another supplier's energy under their own brand - included on the parent company's bills.
Ready for winter?
But there's more potential bad news for energy customers, as the National Grid warned that the risk of blackouts this winter is higher than it was last winter.
They say the amount of spare capacity in the generating system is lower than it has been for 10 years, at just 1.2%.
EU regulations have forced the closure of some older, more polluting, power stations, while those low wholesale costs have made it less economical for others to keep running.
So the Grid have bought an extra 2.6 gigawatts (GW) of electricity - from suppliers who will make sure several plants are kept on standby, and from big industrial users willing to power down at critical times.
The total cost of these measures is £36 million - which will add about 50p to the average energy bill - but they should mean there's about 5% spare capacity in the electricity network.
Hive minded
Still, there's the continued hope that the roll out of smart meters will help people combat that and other price increases by helping them control how much energy they use.
That brings us on to British Gas's other piece of news. At the same time as they announce their price cut, the supplier revealed the new version of their Hive "smart thermostat" and a couple of new products designed to work alongside it.
The company say Hive can help users save up to £150 a year on their energy bills - whoever supplies them, and whatever tariff they're on.
For a while Hive was offered "free" to customers signing up to the most expensive of British Gas's tariffs.
Everyone else had to pay £199 for the kit, which consists of a wireless thermostat, a hub that connects to a user's broadband router, the receiver that gets the two to talk to each other, the app for controlling it all, and professional installation.
At present visitors to Hive Home can still get the original version of the thermostat.
Alternatively, opting for the new thermostat will cost customers £249.
As well as having a brand new retro design - the LED display fades to invisible when not in use, and there's a "traditional" thermostat dial - it has extra features built in.
They sound like the sort of thing we'd expect to find in older heating controls - the ability to set daily schedules, and fire up the heating and hot water for up to six hours extra outside those set times.
There's also a holiday mode, which puts the whole thing to sleep until the user's planned return.
The really design conscious can choose between 12 different frames for the thermostat, based on 11 Dulux paint colours, or a retro wooden finish, for a cool £19.99 each.
An upgrade to the app should give existing Hive users all that extra functionality via their mobile devices, but they can also upgrade their thermostat for £99 if they wish.
There's talk of support for separate thermostats in different parts of a property - so users will be able upstairs cooler than downstairs, for example - and plans for smart sockets and lights, among other things.