Independent energy attracts record numbers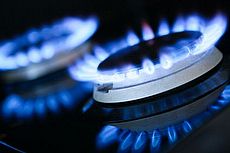 MORE of us are leaving the Big Six energy suppliers for independent energy providers, according to industry experts.
A record 13.4% of households now take their energy from someone other than the Big Six - British Gas, EDF, E.On, Npower, Scottish Power and SSE - or one of their resellers, compared to about 9% at the same time last year.
That's 660,000 households who have defected from one of the energy giants in the past 12 months.
That news will be music to the ears of people at the Competition and Markets Authority (CMA), who pointed out the savings available with smaller companies during their investigation.
Too much information
During their year-long investigation into the energy market, the CMA said that 95% of dual fuel customers with one of the Big Six could save money on their bills by switching somehow.
One of the easiest ways many of these customers could save would be by changing tariff; between 50% and 90% of them were on their supplier's standard variable tariff, which is usually the most expensive they offer.
Switching supplier had even bigger benefits - the CMA say customers could save as much as £234 a year by moving to another company, with the best savings to be found by switching to an independent provider.
But while they published their initial report in July, we're going to have to wait a while longer before they make any binding decisions that could help bring the bigger companies into line.
Last week the CMA announced they were postponing the deadline for their final report from December 25th to June 25th 2016.
They need the extra time, they say, to go through all the responses to July's report - but they intend to beat their own deadline by releasing provisional proposals in January, and following them up with final decisions by the end of April 2016.
What is an independent?
It's worth taking a moment now to define the phrase "independent supplier".
There are numerous smaller energy companies that, as mentioned above, simply resell another larger company's energy.
Among these "white label" suppliers are Sainsbury's Energy, who resell British Gas; M&S Energy is a rebranded version of SSE.
An independent is just that - independent of all the other companies on the market. They have their own customer support and sales teams, and more importantly, they buy energy from the wholesale market on their own terms, and set their own tariffs.
Gaining momentum
And as many of those independent companies pointed out when they submitted evidence to the CMA, they've had to price those tariffs competitively in order to stay in business.
Even so, it's taken a while for them to really start to present a challenge.
In 2010, there were just a handful of suppliers outside the Big Six; now there are 25 other companies for us to choose from, making a total of 31 competing for our business.
In July 2011 the independents made up just 1% of the market. By mid 2014 that had increased to around 8%.
It's only in the past year - possibly as the result of the extra news coverage generated by the CMA investigation and growing awareness among the public - that the independent energy sector has really taken off.
One in 10 households were being supplied by an independent energy company during the first three months of this year - and now, according to Cornwall Energy's figures, we're at the point where more than one in seven customers has made the jump.
To put that in another context, the independents gained more customers in the three months until the end of July than all of them had in total in July 2011.
Between them, they now have more customers than each of three of the Big Six: EDF, Npower and Scottish Power each account for about 10-11% of energy custom in the UK.
Customer service
The biggest of the independents is First Utility, who supply energy to 4% of households - some 850,000 - in the UK. Of these, around 765,000 are dual fuel customers.
That might seem small when compared with British Gas's 31% share of the market, but just three years ago First Utility were about a fifth of the size they are now.
They're not the only independent to show quick growth: Ovo Energy, Co-operative Energy, Green Star Energy, Spark, and the prepay only company Utilita have also seen their customer numbers rise sharply.
That's not to say they're getting everything right.
Reflecting their increasing share of our custom, four of the biggest small providers were included for the first time in an Ofgem report into complaint handling, released last year.
The news wasn't brilliant: almost 60% of customers who complained about First Utility, Ovo, Co-operative Energy and Utility Warehouse said they felt they'd been treated unfairly.
Meanwhile Spark came in for their own telling off earlier this year for issues with their switching processes.
But the fact that there are so many more companies out there means that should we find ourselves unhappy with prices or service, we have far more choice than we once did - and more of us are starting to exercise that choice.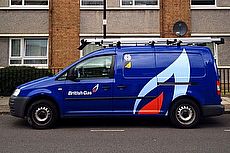 21 November 2017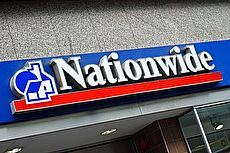 16 November 2017
13 November 2017
Follow us or subscribe for FREE updates and special offers