SCOTTISH Power is serving a 12-day proactive sales ban after failing to meet one of three customer service targets set by Ofgem.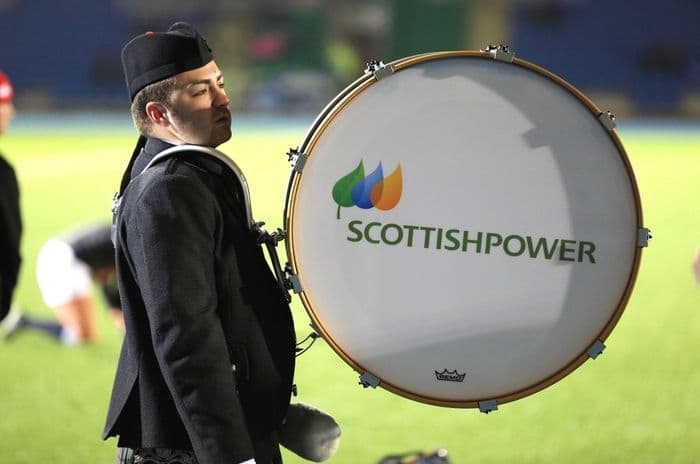 Credit: Mick Atkins/Shutterstock.com
It's just one of several decisions from Ofgem in recent weeks that suggest the regulator could be toughening up.
It's told suppliers they must tell customers about their cheapest tariffs, even when they're sold under a different brand, and issued tighter standards for energy comparison sites.
Meanwhile independent energy supplier Spark Energy has agreed to give £250,000 to Citizens Advice as redress for breaking the rules regarding switching and complaint handling.
Scottish Power
In November last year, Scottish Power were given three targets to meet following an investigation into their customer service.
They succeeded with two of them: they've more than halved the number of overdue bills, and reduced the average time customers are left waiting on the phone to less than two minutes.
But they failed to clear the backlog in acting on rulings made by the Ombudsman by the end of November - by just 30 cases.
Considering that at the start of November they had almost 2,600 rulings to deal with, that may seem a little harsh.
However, it had previously been thought Scottish Power had cleared the whole backlog. The Ombudsman said it was given incorrect information regarding those 30 cases, and wouldn't have closed them had it had the right details.
White label energy
Amongst the fuss over some rather underwhelming energy price cuts, Ofgem has also announced two measures that could make finding a better value tariff a little easier for customers.
The first to come into effect, from the end of March, is a new "Confidence Code" for Ofgem-accredited price comparison websites.
They'll no longer be allowed to show a partial view of tariffs unless users choose to restrict it themselves, say by selecting online only or single fuel tariffs.
The wording used to help customers choose what tariffs they view must also be Ofgem approved, and proven to be clear to users. If it isn't, the site won't be allowed to offer a restricted view service.
There could be a lot more scrolling, but Ofgem say this will increase confidence that potentially cheaper deals aren't being hidden.
Sites will also have to make it much more clear which energy companies they have commission arrangements with, and which tariffs they earn commission on.
Then from July this year, energy suppliers will be required to tell their customers about the cheapest tariff they supply - even if it's sold by a white label rather than under their own brand.
White labels are companies that essentially resell a licensed supplier's energy under their own name - rather like many mobile phone companies have their own brand but use one of the bigger networks to keep their customers connected.
For example:
Woodland Trust Energy is powered by Ovo Energy
British Gas supply Sainsbury's Energy
M&S Energy is supplied by SSE
Until now, the rules have only covered a company's own brand - so the suppliers above have been under no obligation to tell people about the Woodland Trust, M&S and Sainsbury's tariffs.
But sometimes the white label offers cheaper versions of the supplier's own products.
For example, the British Gas Price Promise dual fuel tariff, fixed until March 2016, costs an average of £1,099 a year - but the Sainsbury's version costs an average of £949 a year, a saving of £150.
Spark Energy
Of course, knowing there are cheaper options out there is only useful if your supplier lets you switch to them - which Spark Energy didn't, for about three years.
Last month Ofgem came to an agreement with the supplier over how they should atone for that and other issues. The "fine" is in the form of a £250,000 payment to Citizens Advice and Citizens Advice Scotland, to be used to help people with energy problems.
Spark are a relatively new supplier, based in Selkirk, Scotland. A large part of their business comes from working with letting agents to supply landlord's properties so they're the default supplier when a new tenant moves in.
Ofgem began investigating them in 2013. Concerns included billing and customer complaints - and a rather large question mark over Spark Energy's customer transfer practices.
Customers who asked to switch suppliers were told they couldn't, while others were moved to new suppliers without giving their permission.
It turns out that between June 2010 and May 2013 Spark objected to every transfer request they received, usually on the grounds that customers had outstanding debts on their accounts.
But transfers can't be blocked if the outstanding debt is made up of disputed charges or the result of supplier error.
At this point, Spark were dealing with large numbers of complaints about their billing system, and, as Ofgem put it, "acknowledged the system... could not be relied upon to generate accurate bills".
It's highly likely, then, that many of the customers wanting to switch supplier only had outstanding debts as a result of errors in Spark's billing system.
At the same time, between August 2011 and May 2013, Spark actively shifted more than 700 other customers to different suppliers using switching websites, in what they called "consequential transfers".
In Spark's terms and conditions was a clause that claimed to allow them to do this if, after several attempts, they couldn't get in touch with a customer to set up a direct debit or arrange payment.
However, Spark also said that anyone being transferred like this would be informed that it was happening via letter - and Ofgem says customers were often completely unaware of the transfer until the new supplier sent them a welcome letter or email.
For whose benefit?
Cracking down on behaviour like that at Spark Energy could be seen to be Ofgem's most important role - after all, what's the use of a regulator that can't effectively penalise companies when they break the rules?
But it's election year. Tapping into anger about energy price rises, Labour have pledged that if they win they'll abolish Ofgem and replace it with a tougher new regulator.
Meanwhile, the Competition and Markets Authority's investigation into the energy retail market has shown that the majority of people are paying too much for their gas and electricity.
Competition and regulation would seem not to be working as well as they should. Could these recent decisions from Ofgem be the watchdog's attempt to show it really can do the job?