Ofgem have announced the final details for a price cap on charges allowed by UK gas and electricity providers. They say that this could lower bills for around 11 million households. On average, these households will save around £76 a year.
Details of the energy price cap were revealed in September, and since then Ofgem has been consulting on the finer details of the proposals. As that process has now come to an end, the agreement to cap the amount energy companies can charge has been finalised.
From January 2019, energy companies will be faced with a maximum amount chargeable for each unit of gas and electricity. The headline 'cap' figure has been stated by Ofgem to be no more than £1,137 a year.
However, this is an average figure, and one which should be taken with a pinch of salt.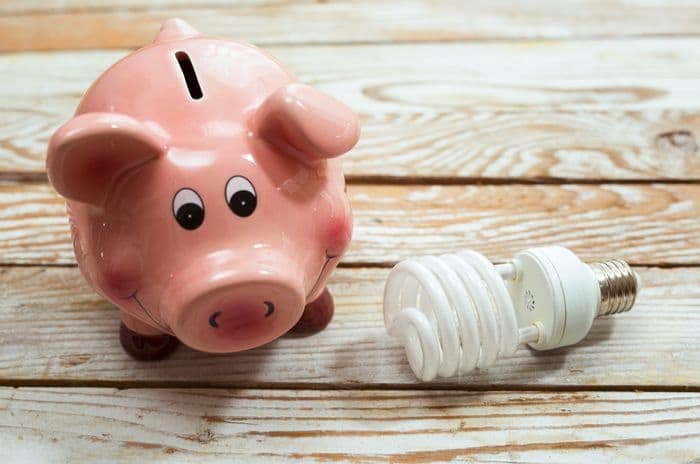 Understanding the new price cap
The price cap was originally announced in 2017, following a report by the Competition and Markets Authority (CMA) into standard variable tariffs. At the time, they estimated consumers were paying around £1.4bn too much to the big six energy firms.
The government acted, putting together the Government's Domestic Gas and Electricity (Tariff Cap) Act. This gave Ofgem powers to limit charges imposed by gas and electricity suppliers operating in the UK.
The cap is designed to prevent overcharging and will apply to all gas and electricity providers from January onwards. You don't need to do anything in order to be eligible for the cap, your energy supplier will take care of it.
Ofgem have developed an interactive online guide to help consumers understand how the price cap will affect them. This also details whether they are eligible for the Safeguard tariff, and how they could benefit from this.
When is a cap not really a cap?
The cap itself is something imposed on energy suppliers, which is a welcome addition considering how many people are still overpaying for their energy.
Failing to seek out a new deal at the end of the contracted term can see energy customers stuck on a standard variable tariff (SVT), which are well known to be significantly more expensive than the best offers available.
However, the 'cap' does not take into account an individual households usage. Should a household use more energy than the 'average' used by Ofgem in their calculations, they could easily end up paying significantly more than £1,137 a year.
The launch of the price cap has come under fire from a number of debt charities and financial experts. They claim that by calling it a 'cap', it is misleading customers into thinking their energy bill will never exceed £1,173 a year.
In fact, for the many UK households who do not pay by direct debit, the figure from Ofgem has been placed at £1,221 per year.
How much could you save?
In reality, the amount any household could save is based on where they live and how much energy they use. Comparing the average annual cost of the big six standard tariffs, the savings could look like this:
| Supplier name | Cost | Saving from January |
| --- | --- | --- |
| British Gas | £1,205 | £68 |
| EDF | £1,227 | £90 |
| E.On | £1,208 | £71 |
| Npower | £1,230 | £93 |
| Scottish Power | £1,257 | £120 |
| SSE | £1,196 | £59 |
Although the cap is welcomed, customers should remember that these savings are a drop in the ocean compared to the amount it's possible to save by switching supplier. The cheapest fixed term energy deal now costs £921 per year for average use, more than £200 less than the cap.
Ofgem are predicting a reduction in the number of people switching supplier, which means more households will be missing out on potential savings.
Not a permanent solution
Neither the level of the price cap nor the cap itself are considered to be permanent fixtures.
As part of their announcement, Ofgem stated that the cap will come under scrutiny each April and October, with the value of the cap being revised in light of current wholesale energy prices.
A cynic might say that this could result in the cap becoming less valuable as time goes on. However, previous actions from Ofgem suggest otherwise.
Ofgem introduced a similar cap for customers on prepayment meters back in 2017, with a further reduction introduced six months later. This was extended to include some of the most vulnerable customers not on prepayment meters, and was named the Safeguard Tariff.
What we've seen with the Safeguard tariff is actually the opposite of what might be expected. In August, in response to wholesale energy price rises, Ofgem actually increased the level of the tariff by £47 a year.
The cap was never intended to be a permanent solution. Indeed, it has always been touted as a stop gap until the smart meter rollout is completed, anticipated for 2020. What Ofgem has said so far is that it will remain in place until 2020, and then could continue up to 2023 on Ofgem recommendations.