Ofgem have published proposals which could see 11 million UK consumers paying less for their electricity and gas. This will be achieved by placing a price cap on default tariffs, also known as Standard Variable Tariffs, which consumers are switched onto at the end of a fixed deal.
This comes as a response to Parliament passing the Government's Domestic Gas and Electricity (Tariff Cap) Act on July 19th, 2018. This Act gives Ofgem the powers to put a cap on prices charged by suppliers, to prevent consumers from being overcharged.
Ofgem say they are working to put their proposed cap in place before the end of 2018, following a period of consultation with stakeholders. Once in place, the cap will force energy providers to reduce their tariff prices to below the set limit.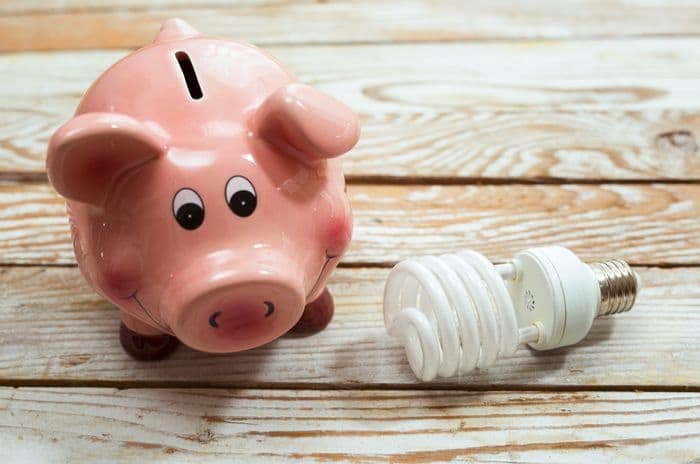 A cap below the average SVT cost
The proposed limit has been set at £1,136 per year. This applies to a typical dual fuel customer who pays by direct debit. According to research from Ofgem, at July 2018 the average standard variable tariff (SVT) was assessed as costing £1,185 per year.
The cap aims to prevent excessive charges being levied against those who do not secure a new deal at the end of their fixed term. Currently, the industry standard is to switch those who have gone out of contract onto an SVT, which can cost around 30% more than the cheapest fixed tariff.
Under the proposed price cap, there would still be an increase from the cost of a fixed term energy deal and a default tariff. However, it would be 'non-excessive' compared to the current situation and would ensure consumers were always paying a fair price.
£1bn in savings across the UK
Ofgem say that, in total, a price cap such as this would save UK consumers around £1bn. Per household, the savings can vary, depending on the amount of energy used and the tariff they are on.
As an example, a consumer on an SVT who uses a typical amount of energy is estimated to save around £75 a year. However, Ofgem say that many of the consumers who stay on a default tariff tend to use more energy than the standard, so savings could be much higher.
A household with expensive energy bills would save more than £120 per year, and those who source gas and electricity from different suppliers would also make additional savings.
Protection for all households
Although the initial estimates are that around 11 million households will benefit, Ofgem are keen to stress that this cap will be for the good of all consumers.
Chief Executive of Ofgem, Dermot Nolan, called the proposal a 'tough price cap which will give a fairer deal to consumers on poor value default tariffs'. He said that, once in place, the cap would provide protection to all households in Great Britain from being overcharged for their energy.
He stated that, in the event that the price of gas and electricity falls, savings would be passed on to the consumer. If prices rose, he said, any rise at consumer level would be out of necessity and not 'supplier profiteering'.
He also reminded consumers that shopping around would probably lead to even greater savings than the cap.
What happens next?
Ofgem are undertaking a period of consultation on their proposed price cap. This consultation will close on the 8th October 2018, after which time Ofgem will decide if their proposals can go ahead as planned or not.
Fuel suppliers, other stakeholders and members of the public have an opportunity to comment on the proposal up until this time. Unless a fair and valid reason for the cap not to go ahead is identified, it is likely things will proceed as suggested.
Once in place, the cap will not remain static. Ofgem plan to update it every April and October, to reflect changes in the costs of supplying electricity and gas, as they currently do with their safeguard tariff.
As a temporary measure, the cap will remain in place until 2023 at least, giving Ofgem time to initiate further reforms to ensure the UK energy market remains competitive.