OVER five million energy customers switched electricity provider in 2017, but many of the county's poorest people are still on the most expensive energy tariffs.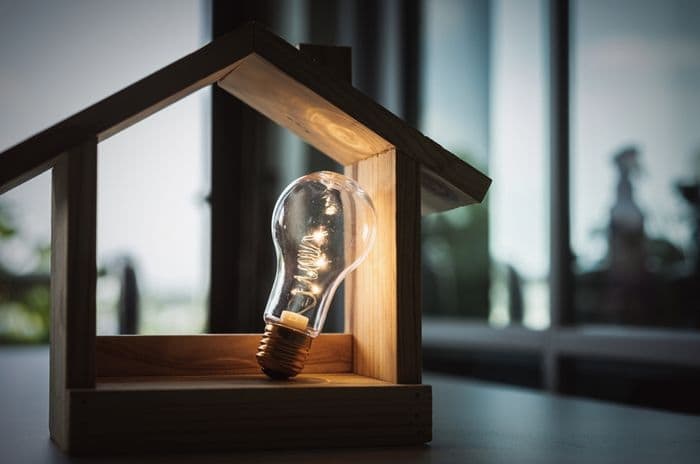 Credit: sommart sombutwanitkul/Shutterstock.com
More people switched provider in 2017 than ever before, and those who switched reported high levels of satisfaction with the process.
It's thought to have lead to more competition in the energy market, with almost a third of those who switched moving to services from small and medium-sized providers.
But older people and those on low incomes are the least likely to switch and the most likely to be on the most expensive tariffs. Energy regulator Ofgem have said they could introduce a price cap on standard variable tariffs (SVTs) - before the end of the year.
More switchers
Over 5.5 million people switched electricity provider in 2017 according to the UK's energy industry's trade association, up 15 percent compared to 2016 when 4.8 million switched.
90 percent of energy providers are signed up to the Energy Switch Guarantee, a voluntary commitment to make switching as fast and smooth as possible.
Lawrence Slade, chief executive of Energy UK said "the market is more competitive than ever before and the Energy Switch Guarantee provides consumers with extra reassurance that switching supplier will be simple, speedy and safe."
It seems to be going fairly well, as 90 percent of energy customers who switched said they were happy with the process, according to research published in October 2017.
More choice
We reported in November 2017 that energy providers SSE and Npower were merging, making the Big Six energy providers the Big Five. But there is increasing choice in the energy market.
There are now almost 60 energy companies in the UK, and of the 5.5 million people who switched in 2017 28% moved to a small or mid-tier energy providers, indicating a more varied and competitive marketplace, although the data does not show which providers gained or lost the most customers.
Many being 'ripped off'
5.5 million is only one in five UK households, and research by Citizens Advice shows that it's typically pensioners and those on low incomes who are least likely to switch provider.
According to Ofgem by the end of September 2017 57% of customers were still on standard variable tariffs (SVTs), which are around £300 more expensive on average than the best deals.
Gillian Guy, chief executive of Citizens Advice said "It's heartening that more people are engaging with the energy market, but too many loyal customers still are being ripped off simply because they don't switch.
"Energy companies should reward loyal customers by making every effort to move them off poor value default tariffs and onto cheaper deals."
SVT price cap
There has been mounting pressure on government and regulators to crack down on price hikes and expensive SVTs. Speaking to a parliamentary select committee on Wednesday Ofgem chief executive Dermot Nolan indicated a price cap on SVTs could come into effect as early as December 2018.
In December 2017 Ofgem published an SVT league table comparing SVT prices and customers between different providers. It shows SSE, British Gas and E.ON have the highest proportion of customers on SVTs.
Suppliers are being urged to do everything possible to encourage switching and help get customers the best energy deals.