SSE and Npower are to merge their retail businesses into a single energy provider, who will have the biggest market share of customers in the industry at 24%.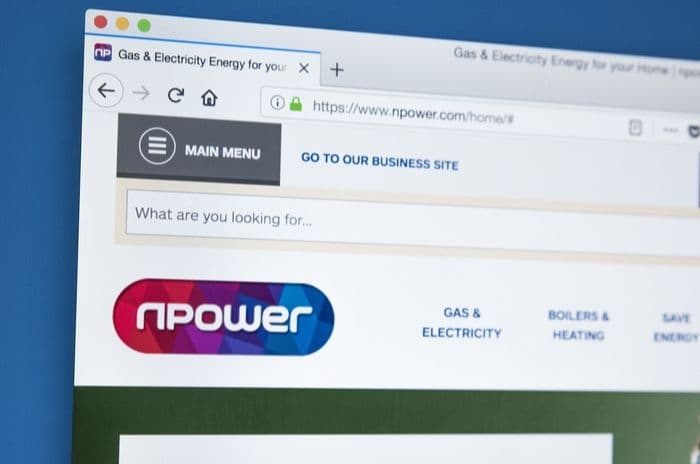 Credit: chrisdorney/Shutterstock.com
The talks come as the Government pursues legislation to impose an energy cap, and as both companies report either flat or declining operating profits.
If concluded successfully, a merger would result in the Big Six energy providers being whittled down to a Big Five, with SSE/Npower taking their place alongside British Gas, E.On, EDF, and Scottish Power.
And with this reduction in choice, there's a fear that competition within the energy market would weaken even further, and that customers would be hit with even worse price rises than they saw last winter.
Customer choice
At the moment, SSE and Npower enjoy respective market shares of 14% and 10%, as illustrated below:
| Supplier | Market share |
| --- | --- |
| British Gas | 22% |
| SSE | 14% |
| E.On | 13% |
| EDF | 12% |
| Scottish Power | 11% |
| Npower | 10% |
| Others | 18% |
Source: Ofgem, Electricity supply market shares by company: Domestic (GB)
With their combination into a single retail energy supplier, they would command 24% of the market, making them the biggest provider in the UK, at least according to Ofgem's latest figures.
As such, there's a concern that competition between the UK's major suppliers would be reduced, with the existing providers having a reduced incentive to keep their prices low.
For their part, both Npower and SSE believe their merger will deliver value to customers. SSE's chief executive, Alistair Phillips-Davies, said, "the proposed merger with Npower's household and business energy supply and services business in Great Britain ... will ultimately better serve customers, employees and shareholders".
This, however, isn't a view shared by everyone. For example, the managing director of home products and services at Which?, Alex Neil, urged the Competition and Markets Authority to consider the matter very carefully before allowing the deal to go ahead.
"Mergers of such big players in essential markets, such as energy, are rarely a good thing for consumers," he said, "especially given the low levels of competition [there already are in the energy market]".
Trying times
Yet the story currently unfolding at SSE and Innogy (Npower's owner) isn't simply about the dangers to competition and choice. Somewhat ironically, it's also about what can happen to providers if customers exercise choice, as well as the difficult situation in which the energy industry currently finds itself.
For one, there's the aforementioned governmental drive to cap standard variable tariffs (SVTs), although it wouldn't be implemented until next year at the very earliest (and rumours abounded last week that Whitehall officials might be preparing to scrap the cap next year anyway).
This would tighten provider profit margins enough as it is, yet there's the fact that, especially in Npower's case, these margins have been tightened enough without a cap.
The German-owned company have experienced two years of negative profit, having made an operating loss of £90 million in 2016 and £99 million in 2015. And while they're slowly recovering, they're unlikely to make up the lost ground in 2017.
Meanwhile, SSE have today released their financial results for the six months to September 30th, revealing that their adjusted and reported operating profit was £46.7 million, compared to £47.1 million in the same period a year ago.
Even worse, recent price rises saw SSE lose as many as 230,000 customers in the first quarter of 2017, while their latest tally of customers is 310,000 lower than it was this time last year.
100% to 82%
As such, the proposed merger could be a way for both providers to shore themselves up against increasingly tough industry conditions, which are also evident in how Scottish Power's results from yesterday revealed a decline in total electricity and gas customers from 5.34 million to 5.22 million.
Such decreases indicate how customers are growing increasingly weary of above-inflation price rises, and are voting with their feet by switching to rival suppliers.
However, given that Npower and SSE are going ahead with their merger, the effect of customers rebelling to a degree against the Big Six ironically looks set to be market concentration and a reduction in choice.
That said, it's worth countering such a gloomy forecast by noting that ten years ago the Big Six had control of what was virtually 100% of the market, while now they control only 82%.
In other words, given that (at least some) customers have grown used to switching to smaller suppliers, it's very likely that any significant increase in bills will only push more of them into switching more frequently. And with it, the stranglehold of the Big Six (Five) will be reduced even further, despite Npower and SSE's attempts to reinforce it.