Due to the current energy crisis and unprecedented wholesale cost of gas, the cheapest energy deal available for most households right now is the current standard variable tariff (SVT) as this is protected by the price cap.
The energy price cap is imposed by regulator Ofgem and instructs providers on how much they can charge per unit of electricity and gas. Once a fixed deal comes to an end, customers are automatically moved onto a provider's SVT and current advice is for energy customers to stay on this tariff.
As of April 2022, the energy price cap is set at an average of £1,971 per year for traditional meters and £2,017 for prepayment meters. However, this isn't the maximum a household can be charged as it depends how much energy they use in their home.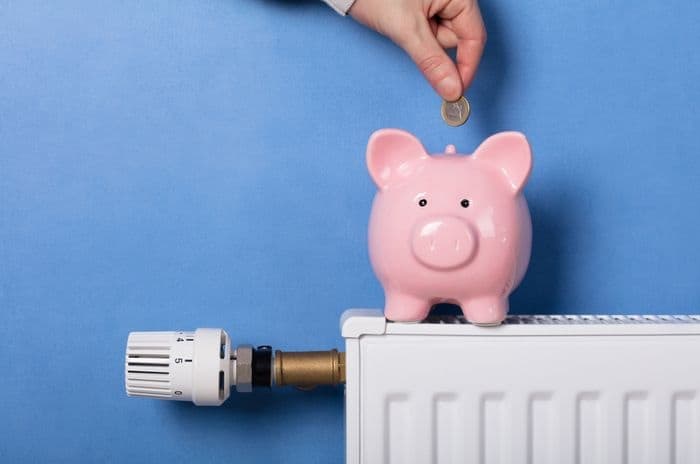 ---
Cheapest energy providers: April 2022
We looked at the price of available fixed deals and standard variable tariffs of 32 UK energy providers to find out who is offering the cheapest prices. However, it's worth being aware many providers aren't taking on new customers right now.
Supplier
Tariff
Annual cost
Monthly cost
Cheapest SVT
Square1
SVT (April 2022)
£1,818.03
£151.50
Cheapest Variable
Utility Warehouse
Gold
(requires another service)
£1,935.09
£161.26
Cheapest Fixed
British Gas
The Fixed One v16
£2,637.87
£219.82
Energy Price Cap
Most Providers
Standard Variable Tariff
£1971
£164.25
Prices and tariffs based on Ofgem averages for a medium energy user in Brighton in April 2022. Not all providers will be accepting new customers.
Fixed deals
Out of the handful of fixed energy deals currently available even the cheapest is still around £700 more per year than the current energy price cap. Fixed deals are therefore unlikely to save customers any money at the moment.
Many energy firms are simply not offering new fixes or taking on new customers at all until the market settles down.
There is an argument for signing up to a fixed deal to avoid further energy shocks in Autumn 2022, yet the volatility of the market means it might not be worth the extra cost now to lock in to a more expensive fixed deal. We simply don't know what's going to happen to prices next.
There are also hints from the Government that they might act again to help energy customers before the next price cap review in October 2022.
We are keeping up to date with what's going on in the energy market to help customers make informed decisions about what to do. Sign up to our mailing list to get the latest information when it's released and also relevant links to help you keep your energy bills as low as possible during these difficult times.
---
What does energy cost?
According to provisional Government figures, the average annual electricity bill in 2021 was £764 (£63.66 per month) while the average gas bill was £575 (£47.91 per month).
Taken together, this meant annual bills of £1,339 or £111.58 per month for typical households. This was an increase of £75 compared to the £1,264 (£105.33 per month) seen in 2020.
However, with the rising wholesale costs of energy towards the end of the year, it was confirmed that the energy price cap covering standard variable tariffs (SVTs) would rise to £1,971 per year from April 2022.
This cap level could hit more than £3,000 in October 2022, meaning the energy costs to households in 2022 will be significantly more than 2020 - and there aren't many deals to be had.
A household's individual bills will vary depending on various factors, and customers on pre-payment meters and variable tariffs (more on these below) bump up the average monthly and annual payments.
Even if you're not sure about switching in the current climate, it's worth getting a quote to understand what other providers could offer.
Plus, some customers coming to the end of their fixed tariffs or moving home may still benefit from shopping around.
Find out more about the cost of gas and electricity or why your energy bills are going up.
Postcode pricing
One thing that affects energy price is location.
Some regions have higher gas and electricity bills than others, due to things like population density (lots of people in an area usually means a lower cost), and local distribution charges. Energy in North Scotland is particularly expensive, for example, while the East Midlands is relatively cheap.
Most of us won't be willing to change where we live simply to get a cheaper energy deal, so we're stuck with the limitations of our geographical area, although that doesn't mean we can't still find cheap energy deals there.
---
Who are the UK's energy suppliers?
There are five major energy companies in the UK, along with two others Ofgem classify as large suppliers.
The seven are:
However, with Bulb collapsing into administration in November 2021 and being propped up by the Government, it demonstrates that even the biggest suppliers are not immune to wholesale price shocks.
In April 2021, there were 52 active energy suppliers in the domestic energy market, but this number has more than halved since then.
Small suppliers
The global energy crisis saw 28 energy firms collapse in 2021, affecting bigger names like Bulb and Avro Energy along with dozens of smaller suppliers.
Collapsing smaller suppliers wasn't a new phenomenon and we've seen names drop in and out of the market regularly over the last five years such as Solarplicity in 2019 and Yorkshire Energy in 2020.
Yet regulator Ofgem was forced to protect over 4 million customers who were displaced in 2021, meaning many customers are understandably wary about switching to smaller suppliers at the current time. We look at this more closely below.
It's worth remembering, too, that small suppliers sometimes specialise in particular energy needs. For instance, Ecotricity, Good Energy and Green Energy UK specialise in green energy tariffs while Utilita is a pre-payment meter specialist.
The vast majority of companies supply both electricity and gas, with a handful only providing one fuel or the other.
---
The best cheap energy deals right now
Prices of energy deals are always changing, which means that nailing down a cheap deal is a bit like trying to hit a moving target.
Yet things have become more complicated over the last year, with finding a cheaper deal and switching to it difficult because all suppliers are pricing high.
Only one major energy supplier has committed to pricing just below the energy price cap from April 2022.
Octopus Energy say setting their prices at £50 below the cap level will cost them around £50m in lost revenues over six months.
£50 savings may be small, but it at least sets Octopus apart and allows us to say their SVT is the cheapest available from April to October 2022.
As we've mentioned above, the average SVT from April 2022 costs £1,971 per year. We can see from looking at Ofgem figures from August 2021 how dramatically the market has changed:
Tariff
Cost
Difference
Average standard variable tariff (SVT)
£1,138
-5%
Cheapest available tariff basket
£1,084
At the time, Ofgem noted the gap between these two figures was the narrowest it had been since 2012, suggesting that shopping around in August wasn't getting customers a cheaper deal.
Now the situation has deteriorated with fixed tariffs rising above the limits set on SVTs. It is cheaper for customers to move onto SVTs with their existing supplier, and many companies are refusing to take on new customers until things settle down.
It means received wisdom about switching is not applicable right now and why we're encouraging people to sign up to our mailing list to find out when energy switching is an option again and to keep up to date with what's going on in the industry.
What are SVTs?
We normally suggest customers switch from variable tariffs and avoid getting stuck with higher bills.
Usually, some of the most attractive energy offers are known as fixed rate tariffs, which mean you pay the same per unit no matter what happens in the marketplace. This agreement remains for the duration of your contract (most of which last 12 months but there are 24-month and even 36-month fixes).
Once your fixed price deal comes to an end, it's generally important to either renegotiate another deal with your existing supplier or switch to a new one. If you don't, you could be stuck on what's known as a standard variable rate tariff (SVT).
These tariffs, which go up and down with market energy prices, can be around 10% more expensive than fixed rate tariffs in the long run. Yet, in 2018, some 54% of consumers were on a default tariff.
As we mentioned above, however, this advice may not be the most appropriate course of action for a customer right now.
That doesn't mean there isn't a better deal out there and it can be important to check, but most customers will find there aren't many cheaper deals available, especially if they're coming off a good fixed deal.
Remember, your energy supplier should send you a notification when your contract is nearing an end so that you can look into your switch or at least work out how much more your bills will cost each month. You don't have to wait until the contract ends; under Ofgem rules, you can switch within the last 49 days without paying an exit fee.
More information on switching supplier is available here.
How to find the best energy deal for you
Of course, there is more to finding the perfect energy deal than price alone. Some of the other things you'll need to think about include:
Payment methods
Type of plan
How important green energy is to the household
What kind of customer service record an energy supplier has
Whether both types of energy will come from the same supplier
How long the fixed term will last
What the exit fee will be after a house move or for those who want to leave before the end of the contract
Our guide to finding the best energy deal is a great place to start to find more information on any of these things.
---
Are smaller energy suppliers cheaper than the big names?
In the past, smaller energy suppliers have been cheaper than household names, but things have changed due to the ongoing energy crisis.
All energy providers are setting their variable prices close to the level of the energy price cap, so there aren't many differences to point out right now.
If we look back at the way things were before the 2021 energy crisis, however, we can see how the differences between larger and smaller suppliers worked.
Ofgem benchmark the prices of larger suppliers against some smaller names, as well as highlighting the cheapest average deal on the market at any given time.
In Q1 2021, the cheapest annual dual fuel tariff available cost £859 per year while several big name companies like E.ON and EDF had set their SVT rate at the maximum allowed of £1,042 - a difference of £183 per year.
Ofgem looked at 10 energy suppliers to demonstrate the difference between their average annual variable tariffs and the cheapest fixed deals a provider has available. Again, these are example figures from Q1 2021 ranging from most expensive SVT to cheapest:
| | Average SVT | Cheapest SVT |
| --- | --- | --- |
| British Gas | £1,138 | £1,046 |
| E.ON | £1,138 | £1,091 |
| EDF | £1,138 | £1,082 |
| Scottish Power | £1,138 | £1,095 |
| Shell Energy | £1,138 | £1,138 |
| OVO Energy | £1,137 | £1,055 |
| Utility Warehouse | £1,132 | £1,045 |
| Bulb | £1,054 | £1,054 |
| Octopus Energy | £1,042 | £1,042 |
| Avro* | £1,018 | £973 |
*Avro Energy subsequently collapsed in September 2021.
As the table demonstrates, smaller names tended to price their SVTs lower as well as offering cheaper fixes too.
Yet the collapse of Avro Energy suggests that wasn't a sustainable model for them, and we haven't seen aggressive pricing like this in the market as the wholesale energy crisis got worse in 2021 and into 2022.
Before the crisis, around 70% of the UK's domestic electricity and gas supply was sourced from the big suppliers and this will have increased with big names taking on the customers of failed suppliers in 2021.
Switching had become more popular in recent years. In 2019, a record 6.4 million customers changed energy suppliers - more than a fifth of the UK's total customers, yet switches slowed in 2020 due to the coronavirus pandemic and were then affected by the energy crisis in 2021.
Figures from Energy UK found 5.78 million households switched their electricity supply in 2021, although the most recent figures for February 2022 found less than 97,000 had switched during that month and switching figures are set to remain subdued for some time to come.
Often, people were switching mainly because the cheap energy deals from smaller companies were outstripping the offers from larger suppliers, making them an attractive choice for cash strapped consumers. Around a third of customers who switched would go from a larger firm to a small or medium supplier.
Small suppliers were able to offer cheaper energy thanks to some in-built advantages. For example:
Any small company has fewer overheads (e.g. staff costs) than a big one
Small energy suppliers are exempt from expensive obligations like paying the £150 Warm Home Discount (so if this is important, it's worth checking before switching!)
However, these days of huge price differences between suppliers have disappeared for now and it remains to be seen how the switching market will look once wholesale energy prices have settled down and customers are able to shop around for cheaper deals again.
Is it safe to switch to a smaller supplier?
Small energy companies are bound by the same rules and regulations as large suppliers.
However, some smaller firms have held off from committing to things like the Energy Switch Guarantee, while all the big names have all signed up.

There have also been issues with complaints handling by small suppliers, and, even before the 2021 crisis, there were several high profile incidents where small firms went bankrupt such as Economy Energy and Brilliant Energy in 2019. Green Network Energy and Simplicity Energy are more recent examples, collapsing at the beginning of 2021.
As mentioned above with Avro, this trend could be a result of smaller energy firms' low prices, said then supplier SSE, who accused companies like Bulb of undercharging for energy - a practice which propels firms to the top of comparison tables, but has led to more companies going under as we've seen with the spate of collapses in 2021 as wholesale prices rose.
If you're worried about going with a small supplier, there is a compromise.
Medium-sized, more established energy firms like Shell Energy and Utility Warehouse have big customer bases.
Choosing a deal from them could offer you a best of both worlds scenario if you're concerned about reliability.
Ofgem have tightened up checks on new energy suppliers entering the market and implemented growth checks on existing suppliers too in a bid to avoid customers being let down through unviable business models.
In the event that your supplier does go bust, Ofgem will move you to a new supplier without any loss of power. Once moved, you'll be free to run a price comparison again and switch away if there is a better deal.
Find out what happens when your energy supplier collapses.
---
Verdict: Who is cheapest for energy?
There is no conclusive answer to "which energy supplier is cheapest". Too much depends on individual circumstance, which firm is running which deal, and what kind of tariff a customer is looking for.
However, there are some overall trends to bear in mind:
Most energy suppliers are offering similar deals at the moment due to the uncertainty in the energy market
There are fewer energy suppliers around than there used to be, so there won't be that many deals available in the future
Other elements such as how green tariffs are and what a supplier's customer service record is like are the major differentiating factors between companies
At Choose, we're committed to giving customers open and honest guidance about energy bills. That's why we turned off our comparison checker when it became clear energy switching was poor value to the vast majority of customers right now.
Things will change and we'll update this guide to the cheapest energy suppliers when they do.
If you want to be kept up to date, sign up to our mailing list and you'll receive our monthly energy update as well as other news affecting your personal finances.