Chancellor's financial update doubles support given to Local Authorities to target energy crisis help at most vulnerable households.
It means Local Authorities will have a £1bn pot of discretionary funding to draw on to help their residents, although no further help on energy bills was announced.
Chancellor Rishi Sunak said households have certainty their bills are protected by the energy price cap until October 2022. However, regulator Ofgem has now got the power to raise the cap earlier in extraordinary circumstances and no certainty is offered beyond October.
However, it was confirmed that VAT on green energy efficiency measures for the home will drop from 5% to 0% for five years.
Update: Sunak has subsequently hinted there may be more support for home energy bills later in the year and said the Government will respond to events when they occur.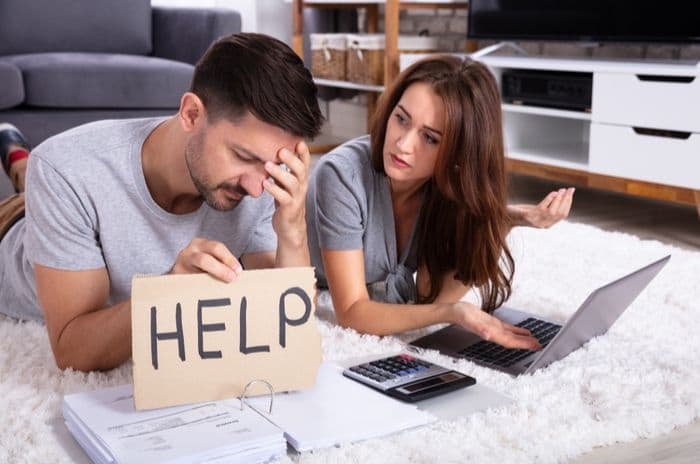 Credit: Andrey_Popov/Shutterstock.com
Discretionary fund
The spring statement delivered by Chancellor Rishi Sunak did not provide much extra support directed at home energy bills.
He confirmed the discretionary fund Local Authorities can use to support the most vulnerable customers will be doubled to £1bn, arguing this would ensure help is targeted at those who are hardest hit by the energy crisis.
Sunak previously announced a discretionary fund to help households with the rising cost of energy as well as:
A £200 energy bill loan in October 2022 to be repaid over five years from 2023
£150 non-repayable Council Tax rebate for most homes (in England)
Expanded eligibility for the Warm Home Discount Scheme (WHDS) and £10 uplift to £150 for Winter 2022
These measures were aimed at reducing the impact of the 54% increase in energy bills coming into force next month, yet nothing new was announced to help with the estimated increase of 64% we might see in October 2022.
With the Budget not due to be delivered until after the next price cap is set, it could mean no further help is offered to customers before even higher prices come into force.
Energy price cap
Sunak mentioned in his statement that the energy price cap delivers certainty to households covered by the cap who now know the price they will pay per unit of gas and electricity until October.
However, it is unclear whether this means he has received assurances from regulator Ofgem that they will not use their new powers to amend the price cap before then if the wholesale costs of energy continue to rise and triggers extraordinary circumstances.
Even if Ofgem maintain the current level of the cap until October, there is no certainty beyond that date, and households can expect energy bills to rise significantly again just ahead of the winter period.
Citizens Advice published research last week suggesting five million customers are unable to afford the price rises coming into force in April, with that figure rising to 14.5 million for the expected October hikes.
Energy efficiency
One thing that was announced was the cutting of VAT on home energy efficiency installations such as solar panels and heat pumps.
VAT on these materials was previously charged at 5% but this will be slashed to 0% for five years to enable households to upgrade their energy efficiency.
The Chancellor estimated that a typical family installing solar panels on their roof would save more than £1,000 on installation due to these changes and then save £300 annually on their energy bills.
However, grants for installing such measures have been cut in recent years and the newest incarnation, the Boiler Upgrade Scheme (BUS), is only set to start next month.
Learn more about energy efficiency measures for the home.