Analysis from Investec suggests the energy price cap will be raised to around £3,200 per year from October 2022.
This is in part due to the Ukrainian crisis and the knock-on effects on global gas and electricity demand.
Around 22 million households on standard variable tariffs (SVTs) will already see increases of £693 when the next cap comes into force on 1 April 2022.
However, given that energy regulator Ofgem now has the power to amend caps in the middle of a cycle, we could see a further price increase before October.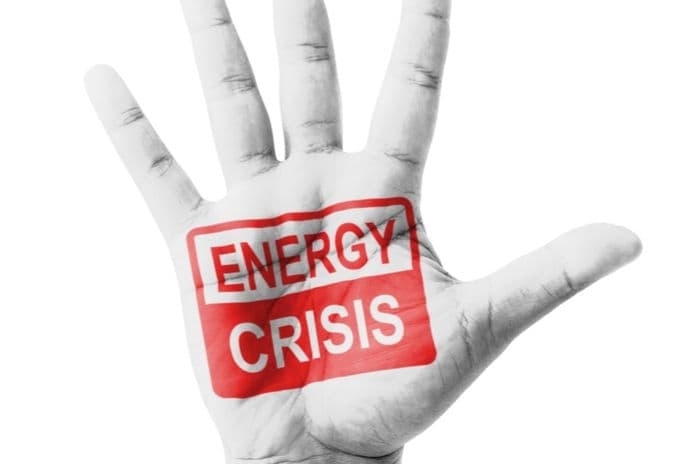 Price warning
Investment bank Investec have warned that the energy price cap could increase to £3,238 when it's recalculated in October 2022.
This would be a 64% increase on the price cap set to come into force in April 2022 and a 153% increase compared to the cap level in October 2021.
Investec say the Ukrainian conflict along with surging global demand has led to soaring gas and energy prices, and they expect the next energy cap to reflect this.
Their analysis suggests that global energy prices will remain high for months and this will have a knock-on effect when the price cap is recalculated.
Although the UK buys little energy direct from Russia, other European countries are more exposed, and this will lead to more demand across international energy markets.
Accuracy
Investec's warning of soaring energy bills in October 2022 is just one warning, and it's important to remember that the cap won't be recalculated until the summer, so there's plenty of time for the situation to change.
Yet Investec's analysts keep a close eye on the global energy market, with their predictions that the April 2022 price cap would be set at £1,995 proving almost identical to the final figure of £1,971.
Their suggestion that UK customers will see another rise in energy bills of over 60% just in time for winter will be worrying for many.
The UK Government has pledged support for customers in the form of a £200 energy loan set to be paid in October 2022, but if average bills reach an average £270 per month from October, this support will not go far enough.
In addition, that £200 will begin to be repaid in April 2023, with £40 per year repayable by every household, whether they were in a position to receive the initial loan or not.
Role of Ofgem
The warnings from Investec about the heights the price cap could reach in October 2022 are predicated on energy regulator Ofgem only amending the cap twice in 2022.
However, the regulator recently gave themselves the power to amend the cap in extraordinary circumstances, so it's possible we could see another price rise between April and October 2022.
The current situation in Ukraine and the impact on the global energy market would certainly seem to meet Ofgem's criteria for stepping in to amend the cap earlier: it's a rare event caused by something external to energy suppliers themselves and suppliers cannot reasonably avoid it.
Whether Ofgem will seek to amend the cap before October 2022 is unknown, but they have also been looking at options to alter the cap more regularly in the future. A consultation is currently underway looking at those questions.
For energy customers, all this means more uncertainty about bills and how much energy is going to cost in the months ahead.
Ofgem introduced a new short-term rule earlier this month prompting all suppliers to offer the same tariffs to existing customers as well as new ones, but that's unlikely to make much of a difference if prices continue to climb.
Learn more about the ongoing energy crisis and which energy firms have collapsed in the last year.