Government announces £200 energy rebate for all households in England, Scotland and Wales to be passed on to customers in October 2022.
This will be an upfront discount on customers' energy bills that will need to be repaid over five years at £40 per year.
The Government also confirmed that the Warm Home Discount Scheme (WHDS) will be expanded in the autumn and a council tax rebate will offer more immediate relief to many households in April.
It comes as Ofgem released the updated figures for the energy price cap that will see those on traditional meters pay an average of £1,971 per year and those on prepayment meters pay an average of £2,017 from 1 April.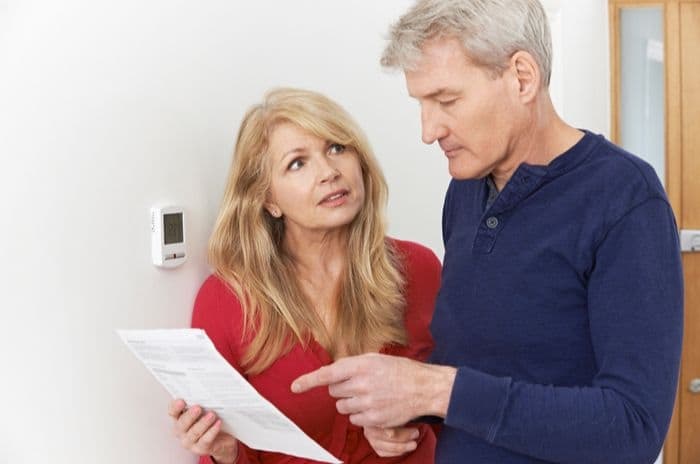 Credit: SpeedKingz/Shutterstock.com
Government support
The Government has announced a package of measures to help households struggling with rising energy costs in 2022:
£200 discount applied directly to their energy bill in October that will be repaid over the next five years (England, Scotland and Wales)
An extra £10 on the Warm Home Discount Scheme later this year bringing the total WHDS support to £150 per household
Eligibility for the WHDS will be expanded to more homes
£150 non-repayable rebate on Council Tax bills within Bands A-D in England
Extra funding given to devolved administrations in Scotland, Wales and Northern Ireland
Discretionary fund of £144 million for Local Authorities in England to support customers who aren't eligible for the Council Tax rebate
It means all homes in England, Scotland and Wales will get a £200 loan applied to their energy bills in October 2022 through their energy supplier. This will be paid back in equal instalments over five years when wholesale gas prices are expected to come down and reduce pressure on bills.
The extra £150 rebate is extra money for most customers in England. This is designed to offset some of the energy price rises and does not have to be repaid.
Energy price cap
These measures were unveiled shortly after energy regulator Ofgem confirmed the level of the energy price for the six-month period from April to October 2022:
The default energy price cap will rise by £693 to an average of £1,971 per year
The prepayment price cap will rise by £708 to an average of £2,017 per year
It's important to note that these aren't the total bills customers can expect: the price cap limits the amount energy companies can charge for gas and electricity, but individual usage will vary and some homes using a lot of energy could end up paying considerably more.
The price cap was already at its highest ever level when it was revised in October 2021. However, soaring wholesale energy prices have caused more than 25 energy companies to collapse over the last six months and suppliers complained they were selling energy to customers for less than they paid for it.
This new cap level attempts to address this problem for suppliers, yet many customers are rightly worried about the shock of energy price increases set to hit from April.
Cost of living crisis
Octopus Energy last week raised the prospect of an energy bill rebate as one of the options under discussion to help customers and the Government has now implemented a version of it.
The details are still sketchy, but we know it will take the form of a direct discount on customers' bills in October and will need to be repaid over the next five years.
For some customers, the prospect of paying an extra £40 per year on top of any future energy price increases may not be welcome, yet the Government is trying to reduce upfront costs customers will pay heading into next winter.
More immediately, they will give around 80% of households in England a Council Tax rebate of £150 to help with bill rises.
However, with many councils set to increase Council Tax by the maximum allowance amount in April and other bills like mobile and broadband set to increase by up to 10%, the impact will be limited.
Charities have already responded to the Government intervention with Citizens Advice calling them "strange" and "complicated" while debt charity StepChange argue that the planned rebate will not plug the gap in household finances.
They also say that the £10 uplift to the WHDS will barely be noticed and millions will still be excluded from eligibility.
Read more about what makes energy bills increase.